Lives of Generosity
What do you do when the person seeking help in your hospital is the one who maimed your cousin?
What if you live next door to a woman whose husband is incarcerated for taking part in the genocide that killed your husband?
What if you grew up in a family devoted to one political value system and find yourself studying next to someone whose beliefs seem inexplicably, even offensively, the opposite?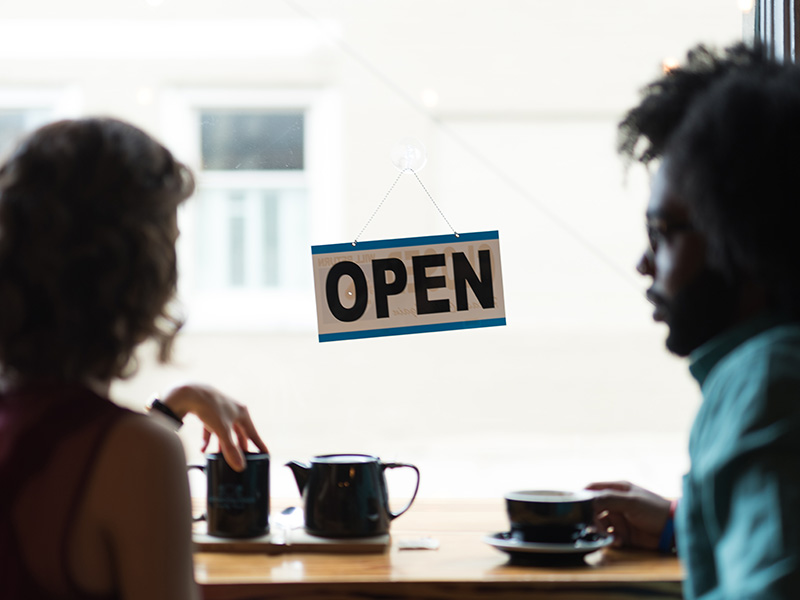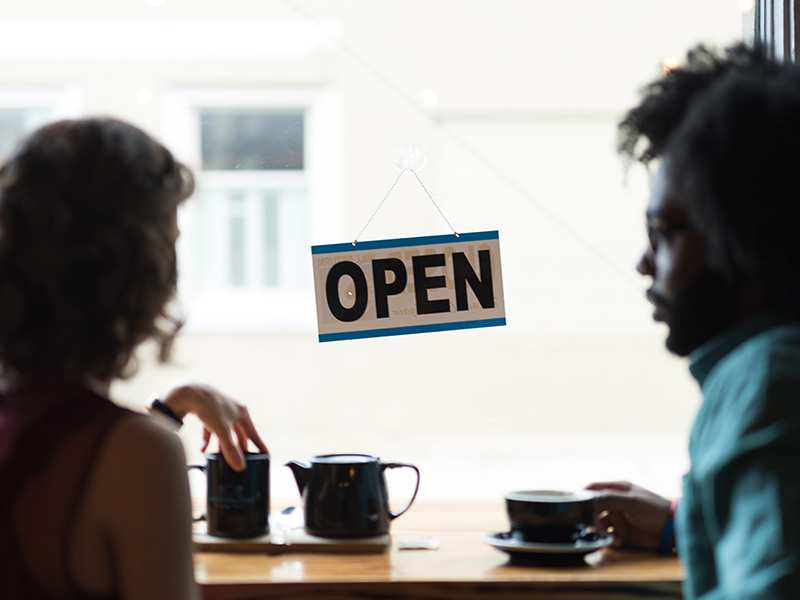 You treat him. You form a women's co-op. You listen respectfully.
"You meet them where they are," says Riley Bresnahan '18, a religion major and Transy's first national debate champion. A recipient of the U.S. Department of State's Benjamin A. Gilman International Scholarship, Bresnahan studied the reconciliation process in post-genocide Rwanda, listening to the stories of survivors and marveling at the human capacity for forgiveness in the midst of the most grievous atrocities perpetrated by neighbors, friends and family members.
These stories represent lives of generosity, capable of recognizing a greater good, setting the self aside, trawling the soul to find a way forward. How much easier would it be to lash out with self-righteous fervor?
Last spring, in the midst of deepening political discord and fractured civility in our nation, Transylvania's faculty members came together to consider a way to help the campus community "move beyond this moral impasse," as Spanish professor Jeremy Paden describes it. Taking inspiration from French philosopher Simone Weil—"Attention is the rarest and purest form of generosity"—faculty, led by Paden, began to program lectures and events across disciplines that would explore what "living generously" means.
Of course, generosity and interdisciplinary learning aren't new to the Transy community. Neither are struggle and change and conflicting moral values. Transy's campus is, after all, a microcosm of the larger world. When Transy was founded in 1780, voting rights existed mostly for white men who owned property. Recalibrating values and dislodging the self for the good of others was no easy feat. Yet Pioneers and our evolving institution remind us how possible it is. They show us how generosity is at the heart of progress, and the outcome—more valuable than ourselves—is for the greater good.
So, how does Transy prepare Pioneers to lead lives of generosity? How do Pioneers assimilate what they learn on campus, in the classroom and out in the world to become at once deeper, more outward and inclusive thinkers? How does their transformed sensibility make it possible for them to live and make a difference on campus and in a diverse world of enormous complexity?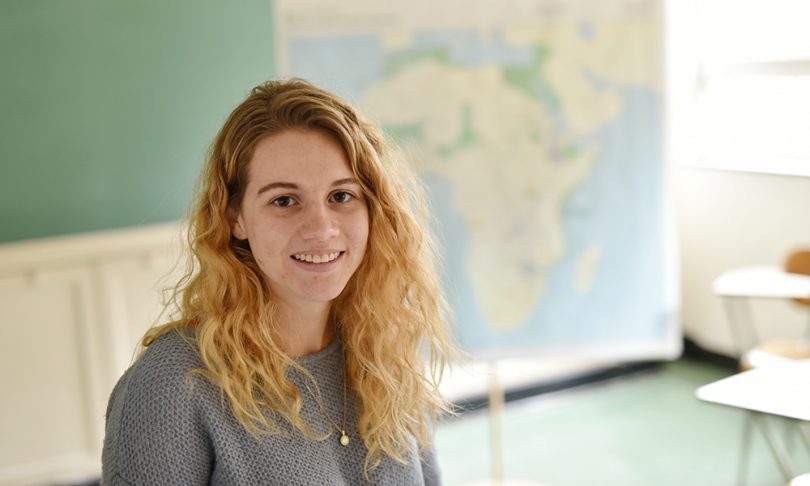 CONSTRUCTION ZONE
For Bresnahan, who is preparing for law school and a life advocating for the elderly and abused, generosity has been modeled throughout her Transylvania experience: in her relationships with professors, in the open exchange of ideas in the classroom and on the debate team, and from the survivors of genocide in Rwanda.
She's found it in the guidance of teachers "dedicated to helping us learn and explore and understand—or attempt to understand what we can't understand," she says. Hate is an example, or how from the survivors of hate we can learn about love, tolerance, empathy and forgiveness.
At the women's co-op in Rwanda, in which Hutus and Tutsis banded together, she observed their ability "to get past the things that made them unalike and see the things that made them incredibly alike, especially their situations at the time."
The system of reconciliation worked, she believes, not simply out of the necessity to survive, but "because it wasn't about retribution or justice in the western/American sense; it was about love and treating human beings the way that you would treat someone you love."
Drawing on the many dimensions of her experience, she concludes that education is the key: "educating ourselves about the way other people feel, their situations, and making a more inclusive and diverse community." She is adamant that all voices should be heard.
SOME DISCOMFORT REQUIRED
Fruitful exchange requires a generosity of listening, of putting the self, personal agenda and preconceptions aside. It's about being open and prepared to enter a zone of discomfiture that gives new meaning to "getting outside your comfort zone."
"I think it goes back to listening, really listening," says education professor Tiffany Wheeler '90, "and then holding space for each other in the sense that you're not trying to fix somebody or judge them; you're interacting with people and truly listening to who they are, what their experiences are and what they bring to the table. You take the time not just to meet people on a surface level, but to try to figure out who they are at their core and what makes them who they are."
Chanslor Gallenstein '16, who is now at Harvard Law School, recalls his own plunge into uncharted territory. He arrived at Transy as someone who'd never had a gay friend or ever imagined having a friend who would vote for the Democratic Party. "I came here and my first class at 8:30 a.m. on a Monday morning was intro to U.S. politics with Don Dugi. That whipped me into shape real quick," he says with laughter.
In the process, he learned how much he loved the exchange of ideas and the liberal arts education that opened him to many perspectives. At Transy he realized that "dialogue is the basis of free thought." Nothing gets done, he says, "if you're set in stone in your ideology and your personal opinions and you're unwilling to open your mind to think about any other possible perspective."
Gallenstein insists he wouldn't be the person he is today if not for the Transy experience. "I would not have grown to be accepting and understanding," he says. "I wouldn't be able to look at the Israeli- Palestinian conflict from a lens other than what's told to me by the television or my family. I wouldn't be able to look at some of the big issues of the world and not see just my perspective but other people's perspectives," he explains. "I don't think there's a type of education that can compete with this."
Raaziq El-Amin '19, whose interests in education equity and social justice led to a summer fellowship with the Southern Education Leadership Initiative in Atlanta, would agree: "We're all here to learn, so it's good to learn about other points of view. Who wants to stay stuck in our own heads?" the anthropology/ sociology major notes, "I would like for us to be able to exist respectfully and to be able to pick each other's brains."
El-Amin had the opportunity to gain practical experience at the grassroots level. In the process, he says, "I realized that the best way to help is to listen." By working directly with community members through Georgia STAND-UP, he observed the power of listening first and then facilitating action. He witnessed "how these smaller organizations make a real impact in people's lives. I saw the same people over and over again and saw how invested they are in bettering the community."
Returning to Lexington for his junior year, El-Amin brought his on-the-ground experience, as well as ideas gleaned from the vantage of living in another city. His summer in Atlanta confirmed for him that, in order to make true progress, we need to have open and honest discussions about the fundamental issues that often divide us: race, gender, sexuality and politics. Particularly with race, he says, we need to be willing to be uncomfortable in these conversations rather than glide along on the pretense that we are colorblind and that no problem exists. He has already led an exercise in class that creates a space for students to come together to exchange honest and difficult questions and answers. His next plan is to hold a similar gathering in the William T. Young Campus Center.
"I think Transy prepares students for a life of generosity," says El-Amin, "by encouraging them to be reflective and understand themselves well enough that they're able to see where they t and how they can best help to be a resource to others." He adds, "I would say that by the time we leave Transy, we all want to give back in some way."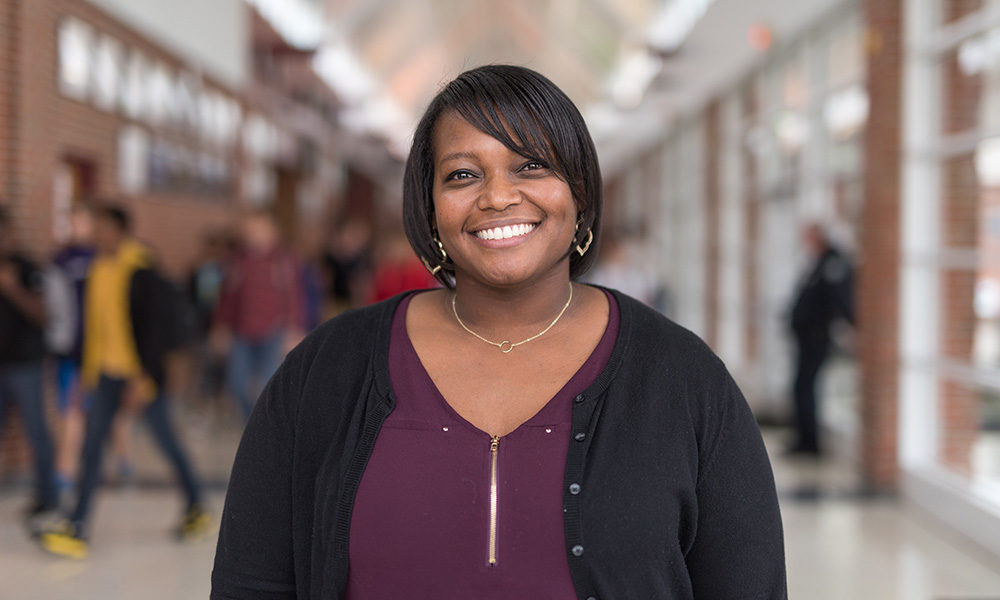 FULL CIRCLE
As a young teen, Shericka Smith '05 watched her mother at work as the director of the Salvation Army's homeless shelter. She absorbed the many gestures of kindness and the trauma of families being separated. "Since then," she says, "I've had this passion for helping families and helping kids, and helping parents stay on track so they can do what's best for their kids."
Smith excelled as a student at Tates Creek High School and followed her sister, Shawnetta, to Transylvania, where she was able to thrive, she says, and "prove that no matter where you come from you can succeed."
In 2014, she returned to her alma mater, Tates Creek High, where she was named Kentucky's 2016 School Social Worker of the Year. "I've been blessed by having opportunities," she says. "I just felt it made sense to come back and help the same folks in the same neighborhood I grew up in and left to make a better life." Every day is different for Smith, because, as she explains, students who experience trauma manifest it in ways that can't be anticipated. "For the kids who act out, once we dig deeper and find out it's because of a traumatic event, then we can work with them." And listen.
As a certified Youth Mental Health First Aid instructor, she is active in the county's Project AWARE grant, helping to train teachers, faculty, staff, parents and even some older children how to look for signs of mental illness. "I love training. I love spreading the word—making mental health okay and reducing the stigma," she says. "But also meeting so many different people from other schools and agencies and hearing their ideas and struggles and seeing how we can come up with a plan together."
Smith is constantly learning, mentoring and earning advanced certification in her field, emulating those who guided her. "The professors and everyone at Transy helped me on my journey to do more," she explains. "Besides the great education I received, what sticks with me the most is how much professors gave back and invested in their students—that whole attitude of helping others and being there for each other."
She loves writing recommendations and seeing the process repeat as Tates Creek students attend Transylvania, then return to their alma mater to teach, as several have.
When asked about the difficulty of her job, she deflects praise to acknowledge her colleagues. "Funny thing," she says, "I know my job's hard, but, being in education, I admire teachers. I don't think I could do that. We all lean on each other, which is great. I wouldn't be here without teachers. It's full circle."
MEET THEM WHERE THEY ARE
The Rev. Kathryn Perry '10 steers head-on into what most of us shove aside until left without any choice: death—and prioritizing what is important during the transition from life to death. As a palliative care chaplain at the University of Kentucky's Chandler Hospital, her days straddle this life and the next for families of every background and belief.
Perry's work requires putting the self aside to enter a sacred and exceedingly difficult place, listening carefully to the needs of the most vulnerable and being supportive of her peers on the palliative care team. Together they tend "the sickest of the sick" from around the state, meeting them at any point in an illness. "Pain is physical, emotional and spiritual," she explains, which is why the palliative care team is interdisciplinary. Much of her work is about helping people with anxiety and providing emotional support.
"The listening component is one of the most beautiful things about what I get to do every day," she says. "I invite people to tell me about their lives or what's important to them, what they value." More often than not, it isn't a party affiliation or a particular argument that rises to the top—"it is spending time with the people they love, it is going fishing or watching television and eating ice cream—those very simple, seemingly ordinary pieces of life that really make us who we are."
These end-of-life lessons are ripe for the living. For Perry, it's about being willing to leave your preconceptions behind and to meet people where they are—the golden rule of hospital chaplains—"not necessarily to try to change that place, but to try to understand and see where they're coming from." Connecting to people through their stories is something she believes her Transy education prepared her to do.
Perry sees her Transy education as a whole. "All of the classes collectively taught me to be a certain kind of person and thinker," she says, and professors, campus initiatives and alumni continue to inspire her. "They're teaching people how to walk the walk, not just talk the talk."
Listening deeply, being curious, willing to challenge the familiar and learning to value others above ourselves, are testaments of who Pioneers become. "They're teaching people how to live the values that Transy espouses and that brought me to Transy," Perry adds. "They're teaching by showing and by modeling what it means to live a generous life."