Jard Brewer '16
A fellowship to Duke University's molecular genetics and microbiology program showed Jared Brewer just how prepared he was to compete at top-level graduate schools.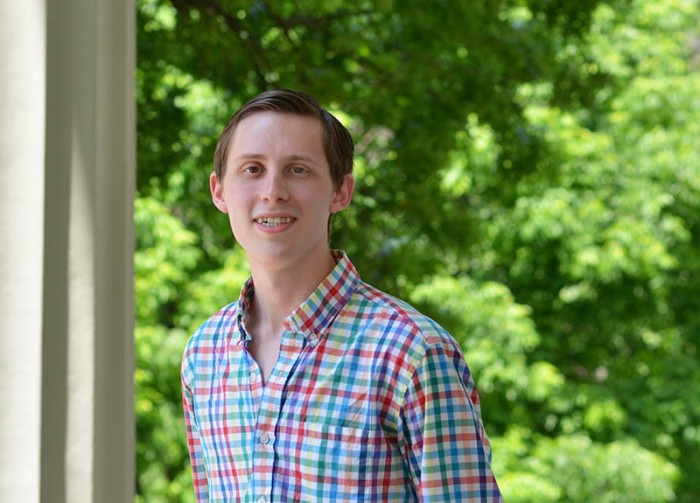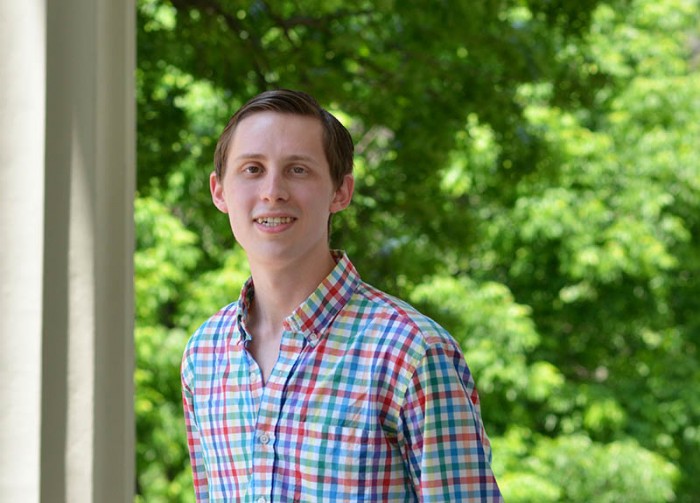 Jared Brewer '16 didn't fully realize the value of his four years at Transylvania until he competed for Duke University's coveted graduate fellowships. Interviewing with Duke professors and engaging with a cohort of 21 students from Harvard, Princeton, Yale and major state institutions, Brewer came to understand just how "uniquely qualified" he had become. Indeed, the biology and political science double major from Barbourville, Ky., was awarded a James B. Duke Fellowship and a full ride to Duke University (NIH grant-funded) to pursue a Ph.D. in molecular genetics and microbiology.
Transylvania prepares you so well for these sorts of graduate school educational experiences," Brewer explains. "If you work hard, you try hard and you want it hard enough, Transylvania opens whatever doors you could possibly want to be opened.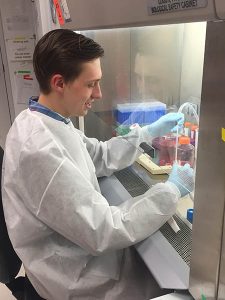 At Transy, Brewer had the freedom to discover his true interests. He enrolled in classes he'd never imagined taking and found himself captivated by political science. Early on, he took a genetics class and got involved in his biology professor's research. In the process, Brewer learned that structures and theories cross disciplines and how success in the lab requires asking the right questions.
He also found direction. "Transy allowed me to figure out that I didn't really want to go to medical school, but I was passionately interested in science. I wanted to do something with it," he says.
Brewer's professors nurtured his interest in research by providing opportunities on and off campus. In the summer of his junior year, he participated in Transy's collaborative research program with Indiana University. Brewer recalls it as being instrumental in developing his ability as a scientist and in building a résumé that made him more competitive for the top graduate programs.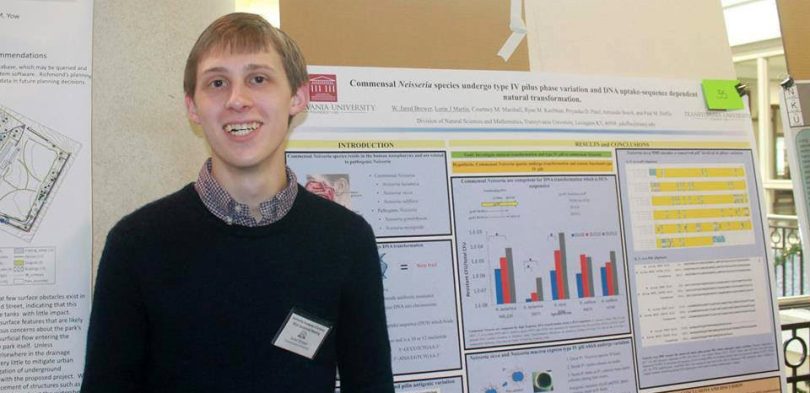 Getting to the heart of his Transylvania education, Brewer reflects, "I think there is something to be said about just how richly my professors cared about pushing my education forward. We have incredible classroom experiences—and I have loved every class that I've taken here." But, he finds, it's the time with professors outside the classroom, the eagerness to discuss subjects unrelated to class content and the desire to encourage curiosity that are defining experiences. These are, he explains, "the experiences that enabled me to make the Transylvania education that I was given uniquely mine."
Attending Duke is a natural next step for Brewer, who says he was drawn to the school's ethos of scientific collaboration and interdisciplinary perspective. "The competition in science is a wild, wild phenomenon," Brewer concludes, "but I think the collaborative atmosphere is something that Transy taught me the value of, and is something I can take forward with me into my graduate career."