Josh Buckman '16
Josh Buckman '16, a native of Owensboro, Ky., is graduating into a full-time job as an analyst at MJX Asset Management in New York City—his dream job. It's a direct result of his summer internship at the company—what Buckman calls "one of the best experiences of my life."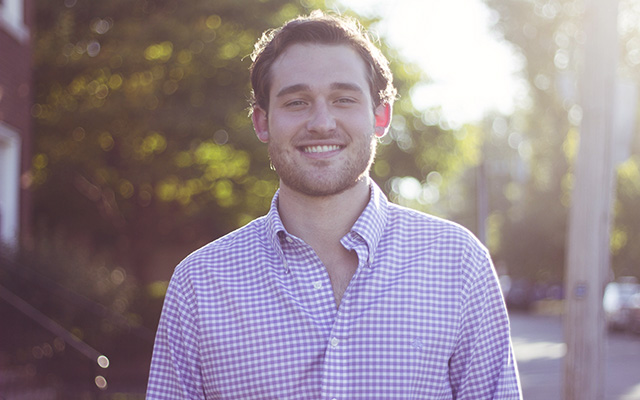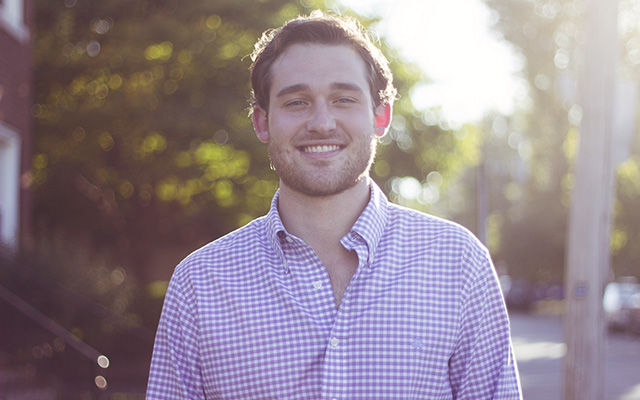 The internship, made possible through Transy's alumni network and the 100 Doors to Success mentoring program, exposed him to an unexpected side of finance and to a level of professionalism and an approach to living that redefined how he measures success.
"If I hadn't come to Transy, I would not have interned at this awesome firm. Transy was my platform for doing that," Buckman says. The economics and business administration double major says he owes his new career to Transylvania's liberal arts education and the mentoring he received through 100 Doors to Success.
"Anyone can run some numbers," he explains, "but if you can't read and write critically, you're not going to excel. Being able to effectively comprehend your work and collaborate with others is just as important," he adds. "The liberal arts refined my ability to communicate across many media and shaped my thoughts to be more three-dimensional."
Although Buckman didn't seek out a mentor, the opportunity came to him when one of his professors, who knows him well, matched his specific interests in finance to an alumnus based in Houston. The mentoring relationship led to new insights, additional networking and the life-changing summer internship. Getting to know his mentor, Buckman says, "definitely influenced how I think about my career path and life in general. He's shared a lot of advice with me. That's been invaluable."
Transylvania's close-knit environment, its location in the heart of Lexington, the personal interaction with professors, the alumni network and the liberal arts curriculum are all reasons Buckman chose Transy.
It's hard to explain how unique Transy is—there are so many opportunities. Transy prepared me well.