Stevie Morrison '15
Connecting with the neighboring North Limestone neighborhood led Stevie Morrison to her graphic design career.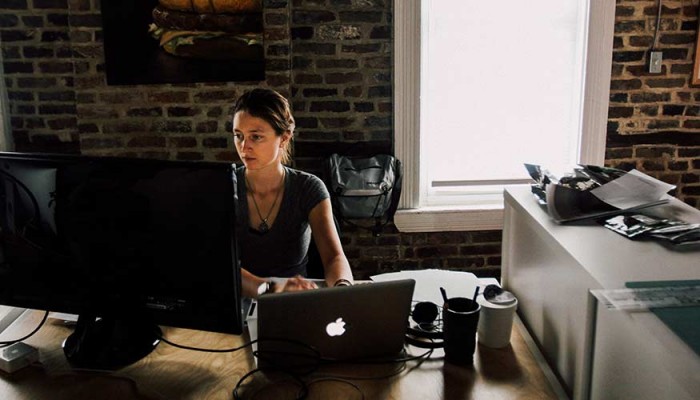 Stevie Morrison '15 refers to "random opportunities" when talking about her progression from a diffident high school senior growing up on a horse farm in Seymour, Tenn., to the confident college grad who cycled through France to make art and is now striding into a full-time job at Bullhorn Creative.
But what Morrison calls "random" seems more like a combination of her motivation and a series of connecting the dots—or what she calls Transylvania's "amazing opportunities on and off campus."
On campus, Morrison found a curriculum that interested her and informed her art. "The general electives at Transylvania definitely influenced the things I'm making art about. That wouldn't have happened just taking art classes."
Transylvania has shaped the way I see and analyze things. It's made a huge impact on my life.
A studio art major, she also wanted to be doing more than art. She found this possible at Transylvania. "Transylvania is in such a unique location in the city and in this neighborhood," she explains. "There is a community of open-minded people here."
Courses like Community Engagement Through Art, taught by professors Kremena Todorova and Kurt Gohde, opened her to possibilities outside of campus. Connecting with the Lexington community and the burgeoning North Limestone neighborhood brought her new ways of thinking about her art and introductions that would lead to her future employment.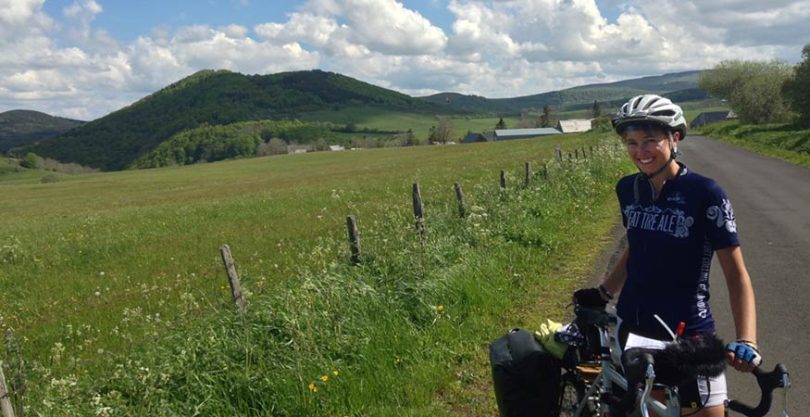 With a scholarship from Transylvania, Morrison bicycled from the south of France to London to create art and, later, an exhibit tying together travel, motion, sense of place and relationships with people. "It was a big culmination. It put together three years of biking, mechanics, art and French–using all of my education."
Transylvania has shaped the way I see and analyze things. It's made a huge impact on my life.
The same culmination of experience made her employable, first as an intern, then part-time as she finished her degree, and now as a full-time graphic designer at the community-minded Bullhorn Creative. "It's one of the things that came about as a result of my being at Transy. And as a studio art major, I brought something different from the more traditional graphic designer."
As she seamlessly transitions into professional life, Morrison is deeply conscious of the opportunities she's had and of her deepening sense of commitment to the community that has given her so much.