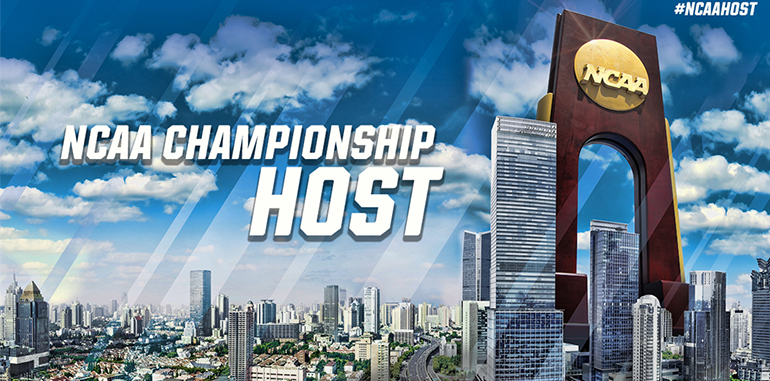 LEXINGTON, Ky.—The NCAA on Tuesday announced Transylvania University will host the Division III Men's Golf Championship in 2019 at the Keene Trace Golf Club in nearby Nicholasville. The four-round event is scheduled for May 14-17. 
"This is a wonderful opportunity for Transylvania University and central Kentucky," said Holly Sheilley, vice president for enrollment and student life. "It is an honor to be considered and selected by the NCAA to host this prestigious event, and we now look forward to the rewarding process of preparing to bring a championship event to Lexington and Nicholasville."
The Transylvania men's golf program is no stranger to competing in the national NCAA Championship. The Pioneers are one of four teams that have qualified for it the last 10 years in a row, finishing as the national runners-up in 2012 and 2013. Last season, the Pioneers won their 10th-straight Heartland Collegiate Athletic Conference championship and placed 12th nationally at the championships in Rochester, N.Y.
"To see our golf program grow to national prominence over the last decade has been unbelievable," said Brian Lane, now in his 12th year as head coach of the Pioneers men's golf team. "I am excited that we can now share that national exposure with the people here in central Kentucky. It is a big-time, weeklong event that will bring impressive teams from all over the country to the Bluegrass."
Keene Trace served as the site of the NCAA Division I Men's Golf Championship in 1993, when Florida defeat Georgia Tech for the title. The golf club features two 18-hole courses in Champion Trace and Keene Run.
Transylvania will become the fifth institution in Kentucky to host an NCAA golf championship, following Bellarmine (2012 Division II Championship), Kentucky (1993 Division I Championship), Murray State (1967 Division II Championship) and Louisville (1938 Division I Championship).
Tuesday's announcement culminated a long bidding process that awarded Transylvania and its athletics program one of four championships across an upcoming four-year cycle running from 2019 through 2022.
"We are absolutely thrilled we were selected to host the 2019 NCAA Championship," Lane said. "Keene Trace has 36 unbelievable holes, and both Champion and Keene Run will be a great test for some of the nation's best golfers."