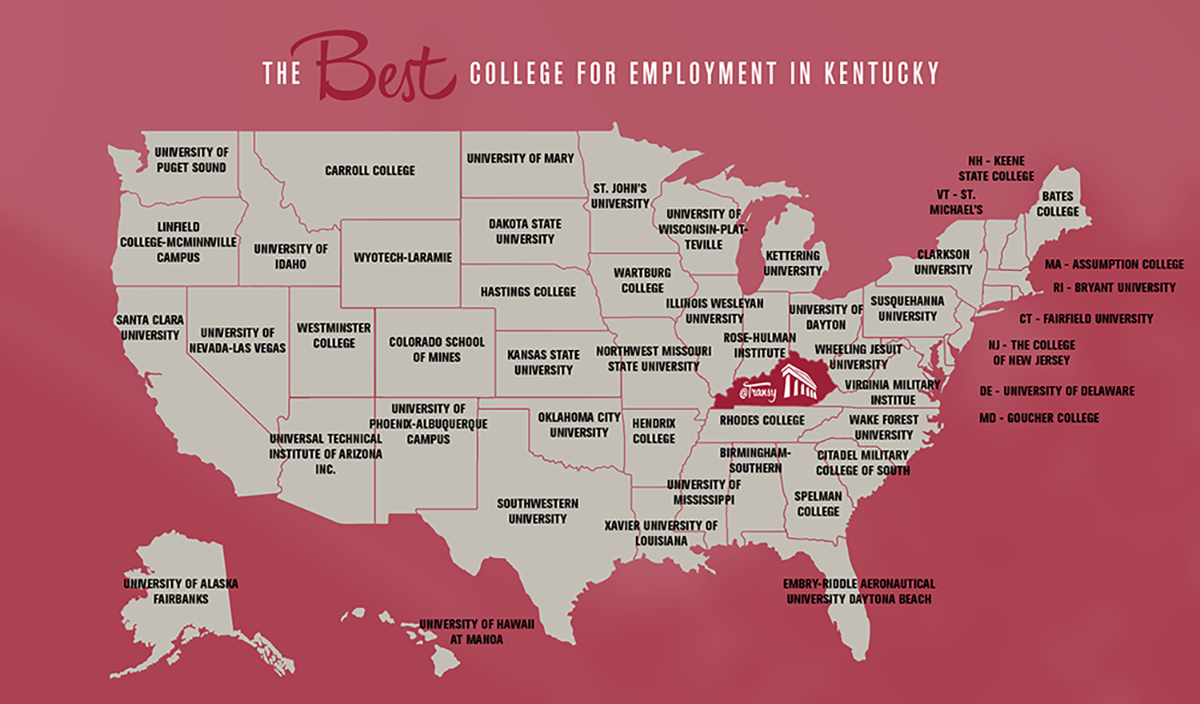 LEXINGTON, Ky.—Transylvania University ranks first among Kentucky colleges for landing a job after graduation.
Zippia, a career advice website, recently included the university on a list of the best schools in each state for job placement rates.
This ranking underscores the importance of a liberal arts education in creating not only well-rounded individuals but also sought-after employees.
"A Transylvania education prepares our students to excel in the workplace," President Seamus Carey said. "We teach them to be skilled communicators, creative thinkers and lifelong learners."
Transylvania graduates consistently find desirable jobs, such as principal project engineer for the Walt Disney Corporation, director of finance at Humana, and chief of exhibit planning at the Smithsonian Institution.
To help current students get there, the Career Development office finds them internships at places like the Kentucky Supreme Court, the Edward Jones Investments national headquarters, and the Stella Adler Studio of Acting in New York City. They also get real-world experience and advice through Transylvania's 100 Doors to Success mentoring program.
Future employment, after all, is a big consideration for parents and prospective students.
Getting a good job after graduation is perhaps the most important thing on the minds of first-year college students, according to Zippia. "Not all schools are equal in this, and some colleges are vastly more supportive of their students' post-graduation concerns than others."