LEXINGTON, Ky.—Two Transylvania University vice presidents have been accepted to leadership programs that will give them valuable training and an active role in local and national government and education issues.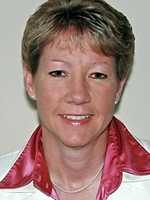 Holly Sheilley, vice president for student affairs and athletic director, is one of 23 senior-level administrators in higher education nationwide selected by the Council of Independent Colleges to participate in the 2016-17 Executive Leadership Academy. The program is designed to prepare educators to eventually serve as effective college presidents.
"I am excited about the opportunity to learn and grow," Sheilley said. "I appreciate the CIC and President Seamus Carey allowing me to participate."
The academy includes summer seminars in Washington, D.C., readings, webinars and a mentoring program. Sheilley will develop an experiential learning plan focused on specific areas of presidential responsibility.
"Competition for the available places in the program was intense," CIC President Richard Ekman said. "The review committee found the nomination materials to be most impressive. They and I believe that Dr. Sheilley has the potential for highly effective leadership as a college or university president."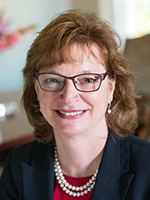 Laura Bryan, vice president for academic affairs and dean of the university, has been accepted into the 2016 Leadership Kentucky class. The program brings together a select group of people who possess a broad variety of leadership abilities and career accomplishments to prepare them to take charge in advancing the state for the common good.
"I am honored to be selected for the 2016 class of Leadership Kentucky," Bryan said. "I look forward to representing Transylvania University and learning about how I can contribute to advancing Kentucky for the future."
Bryan will participate in monthly sessions held around the state to meet with leaders and learn about Kentucky and its challenges. Leadership Kentucky graduates serve as important participants in the unified effort to shape the state's future.
"Holly and Laura are both valued members of our cabinet, and they have shown tremendous ability in their respective roles," Carey said. "I'm proud of them for continuing to develop their skills and for their willingness to ensure Transylvania remains a leader in higher education."