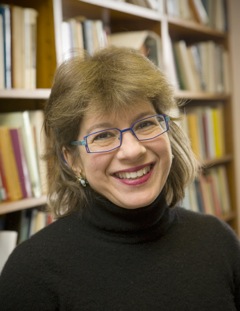 LEXINGTON Ky.—Transylvania University will continue its commitment to foster interreligious dialog with the 2015 Moosnick Lectureship in Judaic Studies on Tuesday, April 28.
Susannah Heschel, the Eli Black Professor of Jewish Studies at Dartmouth College, will present "Scholarship and Ethics: How Do Jews and Christian Connect?" at 7 p.m. in Carrick Theater.
"Susannah Heschel's research exemplifies the mission of the Moosnick lectures, which are important for Lexington because they afford an opportunity for Jewish and Christian communities to intentionally engage topics of common interest," Transylvania religion professor Paul Jones said.
Heschel, who earned a Ph.D. from the University of Pennsylvania, has authored numerous books, including "The Aryan Jesus: Christian Theologians and the Bible in Nazi Germany" and "Abraham Geiger and the Jewish Jesus."
She also holds a Guggenheim Fellowship and is writing a book about the history of European Jewish scholarship on Islam.
Transylvania hosts the Moosnick Lectureship in partnership with the Lexington Theological Seminary.
On Wednesday, April 29, Heschel will present "The Life and Legacy of Abraham Joshua Heschel: Moral Grandeur and Spiritual Audacity" at the Ohavay Zion Synagogue. The 7 p.m. talk is about her late father, who was a well-known scholar and involved with the civil rights movement.
Both lectures are free and open to the public.
Carrick Theater is in the Mitchell Fine Arts Center, and free parking is available in an adjacent lot.
Transylvania's Moosnick Endowment sponsors the lectureship.