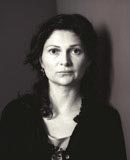 LEXINGTON, Ky.—Transylvania University's Morlan Gallery this fall will present "Rural Women: Photographs by Maxine Payne," a powerful collection of 20 silver gelatin portraits with texts compiled from international sites, including the artist's own rural Arkansas.
The exhibition will open Oct. 29 with a reception from 5 to 8 p.m. "Rural Women," which will run through Dec. 2., will be part of the Lexington Gallery Hop on Nov. 21 from 5 to 8 p.m.
Having been raised in rural Arkansas by her grandparents, Payne says she has always been interested in "country" people and spent her career making work that focuses on her experience with residents of rural Arkansas.
Payne started the "Rural Women and Globalization Project" in 2006 with anthropologist Anne Goldberg. They have documented the lives of rural women using oral history and photography at five sites: San Luis, Costa Rica; Bagamoyo, Tanzania; Vinh Linh, Vietnam; Douglas, Arizona; Agua Prieta, on the U.S.-Mexico border; and rural Arkansas.
The Arkansas Committee of the National Museum of Women selected Payne as the 2013 Scholar Awardee for the Globalization Project. Last month, the Arkansas Committee hosted a reception in honor of her significant contribution to the arts. The ongoing project was the subject of a TEDx talk in February 2014.
The Globalization Project was inspired by Payne's discovery of the photography of Jim and Mancy Massengill. The Massengills worked from 1937 to 1941 as itinerant photographers in rural Arkansas, documenting farmers, young couples, babies, and anyone else who had a few minutes and an extra dime to spend.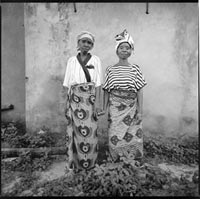 Through the years, Payne has given new life to these photographic archives by coordinating exhibitions and projects, and even self-publishing a book of Massengill photographs titled "Making Pictures: Three for a Dime."
This month, a new edition of "Making Pictures" was co-published by the Lexington-based Institute 193 and Atlanta publisher Dust-to-Digital. Phillip March Jones, owner and director of Institute 193, wrote the book's forward and will exhibit "Making Pictures: Three for a Dime" at Institute 193 from Oct. 2 to Nov. 15. Institute 193 is at 193 N. Limestone and is open Wednesdays through Saturdays from 11 a.m. to 6 p.m. and by appointment.
Payne earned a bachelor's degree in art at the University of Central Arkansas and her master's and M.F.A. degrees in photography at the University of Iowa. She serves as the Judy and Randy Wilbourn Odyssey Professor of Art at Hendrix College. Payne has shown work in numerous solo and group exhibitions, and her art is featured in permanent and private collections.
The Morlan Gallery is on the main level of the Mitchell Fine Arts Center on Transylvania's historic campus. Gallery hours are weekdays noon to 5 p.m. and by special appointment. Morlan will be closed for Thanksgiving Nov. 26-28. Contact gallery director Andrea Fisher at 859-233-8142 for special arrangements.
Information on this exhibition and the 2014-15 schedule can be found on the gallery website.