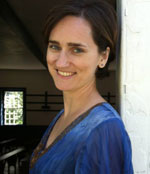 Joanna Manring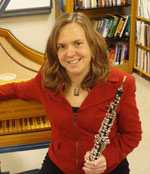 Dominique Bellon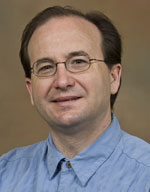 Thomas Couvillon
LEXINGTON, Ky.—Can you name the four periods of classical music?
Music faculty from Transylvania University and Eastern Kentucky University present "Bach to Now," a melodic journey through 400 years of classical music, broadly defined by four eras: Baroque, Classical, Romantic and Contemporary.
Organized by Transylvania University pianist Loren Tice and music faculty member and soprano Joanna Manring, together with Eastern Kentucky University oboist Dominique Bellon and composer and baritone Thomas Couvillon, the classical concert will be performed on April 24 at Transylvania University and on April 30 at Eastern Kentucky University. Both performances are free and open to the public.
Couvillon and Manring are veterans of Musick's Company, the Lexington-based early music group directed by Tice, which presents authentic performances of early music (medieval through baroque eras) to central Kentucky audiences.
Bellon teaches Literature and Performance Practice of Baroque Music and coaches Baroque chamber ensembles at EKU. She was an active performer in the Montreal region before moving to Kentucky this past fall and holds a doctorate in oboe performance from Arizona State University.
The program includes two movements from Bach cantatas, a Mozart concert aria arranged for oboe and piano, "Three Romances" by Robert Schumann, and compositions by Thomas Couvillon and Transylvania music professor Timothy Polashek. EKU faculty cellist, Nathan Jasinski, will join in to provide the continuo bass line for the Bach cantata movements.
If you go—
Thursday, April 24, 7:30 p.m. in Carrick Theater, located in the Mitchell Fine Arts Center at Transylvania University

Wednesday, April 30, 7:30 p.m. in the Pearl Buchanan Theater, in the Keen Johnson Building at Eastern Kentucky University
Carrick Theater is in Transylvania's Mitchell Fine Arts Center on West Fourth Street, between North Broadway and Upper Streets. Free parking is available in the adjacent lot. The Mitchell Fine Arts Center is wheelchair accessible. For more information, contact Gretchen Shoot, administrative assistant for the Division of Fine Arts, at 859-233-8141.