LEXINGTON, Ky. — Dr. Bert Scruggs, an expert in modern Taiwanese literature and film, concludes this year's Creative Intelligence lecture series with "Rusticated Memories and Consuming Environments: Zhiqing Fiction and Film," an examination of the effects of China's Cultural Revolution.
Scruggs, assistant professor of East Asian languages and literature at the University of California, Irvine, will speak Thursday, May 8, at 4:15 p.m. in the Cowgill Center, room 102, on Transylvania University's campus. The talk is free and open to the public.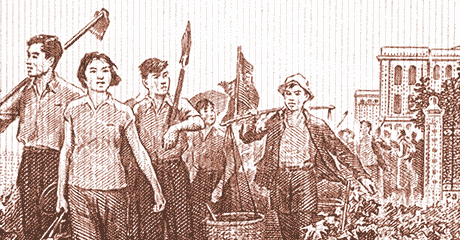 Beginning in the 1950s, and until the end of the Cultural Revolution, educated youth in the People's Republic of China willingly, or under coercion, left the densely populated urban areas and moved to the countryside where they worked as farmers or manual laborers as part of their revolutionary education.
Despite having been "sent-down youth" or "rusticated" over 30 years ago, memories of rustication continue to garner critical and artistic attention, as evidenced in contemporary Chinese literature and film.
"Due to the massive nature of the rustication program—17 million people—few lives or families in contemporary China have not been directly influenced by the program that sent a generation to the hinterlands to educate, re-educate, reclaim and tend to the land," explains Scruggs.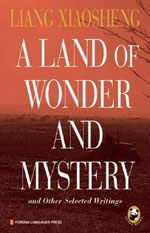 For his presentation, Scruggs compares Liang Xiaosheng's 2009 short story "A Land of Wonder and Mystery," a rusticated-youth narrative, to Sean Penn's film adaptation of Jon Krakauer's book "Into the Wild," among other texts. He posits that deep memories of rustication offer great potential for cultural and critical studies, as well as literature, film and media studies within and beyond East Asian studies.
Scruggs was invited to speak by Qian Gao, assistant professor of Chinese language and culture at Transylvania, because of their shared interest in the literary study of the Chinese Cultural Revolution and its aftermath and reinventions.
"The Chinese Cultural Revolution has influenced a great number of Chinese literary texts and films for decades, even until today," says Gao, "Dr. Scruggs has done extensive research and has published widely on literature about the Cultural Revolution, especially on rusticated youth experience during the Cultural Revolution."
The Creative Intelligence Series was started three years ago as a way to offer lectures, art exhibitions, performances and presentations by young academics whose work has had an exceptional influence on their disciplines.
"Presenters are asked to talk about the process of their work, not just the products of it," said Meg Upchurch, psychology professor and series coordinator. "A goal of the series is to help students become aware that creative, engaged problem solving can occur in a variety of disciplines and contexts."
The Cowgill Center is on Third Street just east of Old Morrison. Free parking is available in the lot adjacent to the Mitchell Fine Arts Center at the corner of Fourth and Upper Streets and in several other lots along North Upper. For more details about the Creative Intelligence Series, contact Upchurch at mupchurch@transy.edu or 859-233-8252.