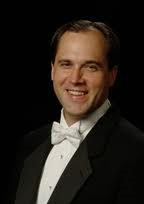 LEXINGTON, Ky.—On Sunday, Nov. 17, gifted pianist David Viscoli will perform works of two musical giants, Beethoven and Rachmaninoff, presenting a program that demands passion and virtuosity. The concert begins at 3 p.m. in Carrick Theater and is free and open to the public.
The first half of the recital features two Beethoven sonatas. Both works reveal the composer's more lyrical side. In the second half, listeners will hear a collection of works that, because of their difficulty, are rarely performed publicly: the nine Etudes-Tableaux, op. 39, of Rachmaninoff. 
Transylvania music professor Greg Partain, a recognized pianist himself, encourages people to "come and hear the piano explode."
Partain knew of Viscoli's work when they were students together at The University of Texas at Austin, where Partain considered Viscoli to be one of the most gifted young pianists in attendance. Viscoli is currently professor of piano at Minnesota State University in Mankato.
American Record Guide, America's oldest classical music review magazine, said of Viscoli: "… [he] relishes punishing virtuosic repertoire; but he's capable of tender, understated lyricism as well."
Parking is available in the Mitchell Fine Arts parking lot adjacent to the building. For more information, please call Gretchen Shoot, fine arts administrative assistant, at 859-233-8141 weekdays between 8 a.m. and 4:30 p.m.