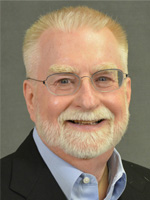 Michael Bell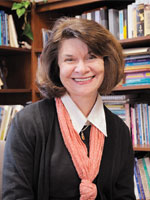 Angela Hurley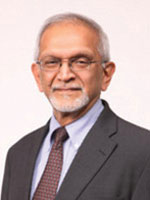 Abdulaziz Sachedina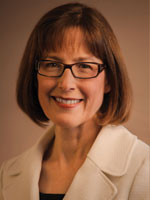 Marian McClure Taylor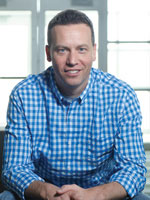 Jon Weece
LEXINGTON, Ky.—As part of its ongoing efforts to spark conversation about the value of an inclusive community, Transylvania University is sponsoring a public forum featuring diverse religious leaders at 7 p.m. Oct. 3 in the William T. Young Campus Center Gym.
Panelists will include the Rev. Jon Weece of Southland Christian Church; the Rev. Dr. Marian McClure Taylor, executive director of the Kentucky Council of Churches; Abdulaziz Sachedina, professor and IIIT Chair in Islamic Studies at George Mason University; Michael Bell, Transylvania's interim vice president and dean of the college; and Angela Hurley, Transylvania professor of education and chair of the Division of Humanities.
The discussion will be driven by audience questions. The goal of the event, titled "Finding Common Cause in Our Differences," is to bring together community members who share a vision of the common good to demonstrate how religion can unite, not divide. 
The event is presented jointly by Transylvania's Office of Religious Life and Office of Diversity and Inclusion. It is part of Transylvania's year-long celebration of 50 years of integration on campus, Still Overcoming: Striving for Inclusiveness.
Wilson Dickinson, associate dean for religious life, emphasized that "a focus on 'interfaith' is not about reducing our religious commitments to the lowest common denominator. It's about true collaboration—creating places where we can work together with conviction, integrity and compassion."
The idea for the forum originated when Transylvania student Reza Haider heard professor Sachedina speak in Louisville. Haider's concern at the time was violence perpetrated against religious minorities. However, Haider explains that it was the acceptance and curiosity of the students at Transylvania that inspired him to organize the event.
"As an American-born Shiite Muslim, I have always been conscious of the fact that my faith and beliefs do not align with those of most of my fellow Kentuckians," said Haider. "In order to disprove widespread stereotypes and misunderstandings of my faith, I have always tried to conduct myself in a manner that contradicts any negative assumptions.
"At Transylvania, however, I encountered a peer group that wasn't unfairly condescending or cruel. I found a campus filled with curiosity for other backgrounds and a student body eager to accept and understand how others think.
"I wanted all of Lexington to share in this sort of understanding. I figured the best way to quell stereotypes would be to hold a seminar in which prestigious representatives of various major faith groups came together and explained, discussed and shared how each had belief structures that benefited society."

Other related events, all open to the public:

Oct. 2, 7 p.m., Carrick Theater
Professor Abdulaziz Sachedina will present "The Political Theology of Pluralism in Islam: Religious Ethics of Coexistence."
Sachedina, an American citizen born in Tanzania, has been conducting research and writing in the field of Islamic law, ethics and theology (Sunni and Shiite) for more than two decades. In the last ten years he has concentrated on social and political ethics, including interfaith and intrafaith relations, Islamic biomedical ethics and Islam and human rights.
For more information, contact Wilson Dickinson at 859-281-3691 or tdickinson@transy.edu.
Oct. 2, 4:30 p.m., Cowgill 102
Rebecca Davis, associate professor of history at the University of Delaware, will present "'These Are a Swinging Bunch of People': Sammy Davis Jr., Judaism, and Ethnic Identification in the Mid-20th-Century U.S."
For more information, contact Meg Upchurch at 859-233-8252 or mupchurch@transy.edu.