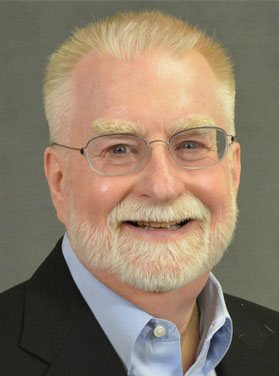 LEXINGTON, Ky.—President R. Owen Williams has announced that Michael J. Bell will serve as the interim vice president and dean of the college, effective August 1. Bell was selected after a comprehensive search by a university committee composed of faculty and administrators.
"I am very excited about the prospect of having someone with Dean Bell's experience joining us at Transylvania," said Williams. "We are all eager to work with him as we start to implement our strategic plan."
Bell has recently served as vice president at a number of colleges requiring interim leadership, including Suffolk University and Merrimack College, both in the Boston area. He began his academic career as a professor at Wayne State University in Detroit and later moved to Grinnell College in Iowa. Bell received his doctorate in folklore and folklife from the University of Pennsylvania.
"One of the advantages I bring to the table is that I have experienced a variety of institutions at a variety of stages in the institution's life," said Bell. "A few months ago Transylvania was poised to make a leap forward. If I can do anything to build on that momentum, then I would feel extremely successful.
"I sense that people are ready to get started and are looking forward to the new term. They want things to happen. Everything I saw, everyone I met, suggested that this is a very strong community, one that cares deeply about the values of the institution."
Bell replaces Kathleen Jagger, who served as the interim vice president and dean for the 2012-13 academic year. Jagger will return to full-time faculty duties as a biology professor at Transylvania, a position she has held for 12 years.
Search committee member Martha Billips, professor of English and associate dean of the college for first-year academic programs and advising, voiced the committee's unequivocal support for Bell.  "Dr. Bell impressed the members of the search committee very favorably at all stages of the selection process.  We fully support President Williams' appointment of Dr. Bell as vice president and dean of the college. I look forward to working with him both as a faculty member and as associate dean during his time at Transylvania."
Transylvania University was the first college west of the Allegheny Mountains and is the sixteenth oldest college in the nation. The name—from Latin meaning across the woods—derives from the name given to the rolling bluegrass area of western Virginia that became part of Kentucky. Distinguished alumni include two U.S. vice presidents, 50 U.S. senators, 101 U.S. representatives, 36 governors and 34 ambassadors. Transylvania's link with early Lexington is symbolized by its administration building, Old Morrison, a registered National Historic Landmark and the central feature on the official seal of the city of Lexington. Today, Transylvania continues to be a pioneer in liberal arts education.