LEXINGTON, Ky.—Fifteen faculty members from some of the top liberal arts colleges in the country will converge at Transylvania University later this week for a seminar called "Twenty-First Century Liberal Education: A Contested Concept."
The eighth annual event will draw participants from institutions such as Pomona, Carleton, Kenyon and Middlebury colleges from Thursday to Sunday. Ten seminar sessions and two plenary talks will address a variety of topics—from modernizing liberal education to exploring its evolution.
"We remind ourselves what it has been so we can understand what it is," seminar coordinator and Transylvania political science professor Jeffrey B. Freyman said. "Transylvania has historically played a central role in that, because we're such an old institution." Founded in 1780, Transylvania is among a handful of colleges that pioneered higher education in America.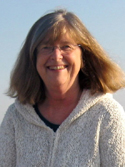 One of the seminar's two plenary speakers will be Robin Feuer Miller, a Brandeis University professor who is an expert in Russian literature and senior advisor to the provost for faculty. She will present From Well-Rounded to Sharp: Liberal Education in the Twenty-First Century on Thursday night.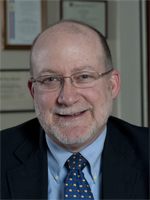 Then on Saturday, Neal Broadus Abraham, a physics professor and executive director of Five Colleges, Inc., will present Liberal Education in an Era Requiring Global Citizenship. Five Colleges is a prestigious consortium of Amherst, Hampshire, Mount Holyoke and Smith colleges and the University of Massachusetts Amherst.
Freyman said participants in the seminar—sponsored by the university's Bingham Program for Excellence in Teaching—will come away with a renewed commitment to liberal education. And it's helpful to clarify what that means so they can defend it, he said.
"Liberal education is under attack these days. We liberal educators need to have a kind of intellectual rearmament."
The selection process for the seminar is highly competitive. Candidates had to be nominated by the president and academic dean at their institution and submit a statement on liberal education. The 15 participants were chosen from over 50 applicants from the nation's nationally ranked liberal arts colleges.
Past participants have come from Bates, Bryn Mawr, Claremont McKenna, Davidson, DePauw, Mount Holyoke, Rhodes, Smith, Wheaton and Williams colleges among others.
Besides Freyman, who is director of the Center for Liberal Education at Transylvania, the seminar coordinators are classics professor John Svarlien and biology professor Sarah Bray.
For more information, contact Transylvania's public relations office at (859) 233-8120.