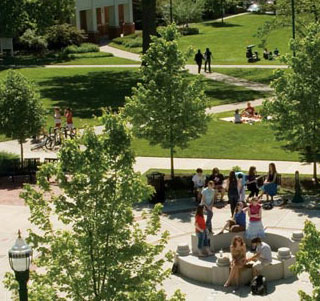 LEXINGTON, Ky., – Central Kentucky residents are invited to enroll in a summer term class at Transylvania to fulfill an academic degree requirement for another university or simply to pursue a subject area of interest. Seventeen courses are offered, ranging from Underwater Archaeology to Principles of Macroeconomics to Public Speaking.
"This is a fantastic opportunity for individuals in Lexington or the surrounding area to take a class with one of Transylvania's esteemed faculty members and enjoy our distinctive academic experience," said Michelle Rawlings, university registrar. "Whether you're a student at another university home for the summer and need to fill a fine arts general education requirement or prepare to take organic chemistry in the fall-or if you've just always wanted to know more about Greek mythology-we have a course this summer that may interest you."
Summer term begins June 10 and ends July 12. Transylvania classes are open to any area resident with a high school diploma. Details about the courses offered, tuition, and registering as a non-degree student are available here. For more information, contact Rawlings at registrar@transy.edu or (859) 233-8116.