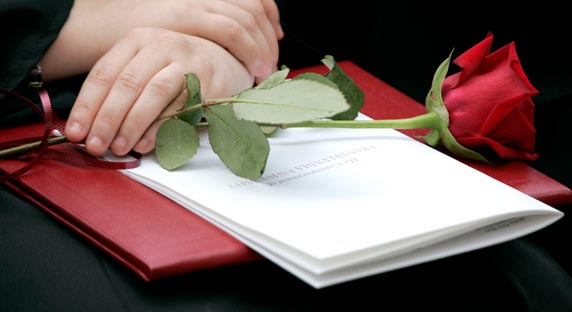 LEXINGTON, Ky. – Transylvania University's commencement will be held on the front lawn of historic Old Morrison on Saturday, May 25, at 9:30 a.m. Actor Steve Zahn will deliver the keynote address and senior Hannah Johnson will speak on behalf of the graduates. Transylvania will award poet Nikki Finney an honorary Doctor of Humane Letters degree.
At 8:30 a.m. the 222 members of the Class of 2013 will gather in cap and gown on the steps of the Clive M. Beck Athletics and Recreation Center for a class photo. At 9:15 a.m. graduates, faculty, trustees and the platform party will march from the Mitchell Fine Arts Center behind Old Morrison to the front lawn and take their seats. A cookies and punch reception for graduates, families, and friends will follow the ceremony.
Zahn had his first big break in the 1994 movie "Reality Bites." In 1999, he was offered the starring role in the critically acclaimed film "Happy, Texas," for which he won an Independent Spirit Award for best supporting male and a Special Dramatic Jury Prize for best comedic performance. Zahn received his strongest critical acclaim for his performance as Drew Barrymore's husband in "Riding in Cars with Boys." Currently, Zahn plays the character of Davis McAlary in HBO's "Treme." Zahn attended the Institute for Advanced Theatre Training founded by the American Repertory Theater at Harvard University.
Johnson, a political science major from Lexington, Ky., will deliver a special message to her fellow classmates. After graduation, the political science major will move to Hawaii to eighth grad special education for the Teach for America program.
Finney is a nationally recognized poet and professor of English and creative writing at the University of Kentucky. Her latest book of poetry, "Head Off & Split," won the 2011 National Book Award for Poetry and explores important people and events in African American history. Her other writing includes "On Wings Made of Gauze," a debut collection of poetry, and "Heartwood," a collection of short stories. She also edited "The Ringing Ear: Black Poets Lean South," which has become an essential anthology of contemporary African American writers. Finney earned a B.A. in English literature from Talladega College and did graduate studies in African American literature at Atlanta University.
For more information, contact the public relations office at (859) 233-8120.