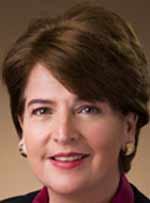 LEXINGTON, Ky.—Three Transylvania University alumni, Mindy Barfield '85, Carl Frazier '04 and Palmer Gene Vance II '87, were recognized May 1 by the Fayette County (Ky.) Bar Association (FCBA) at its 2013 Law Day Celebration.
Barfield, a partner in the litigation department at Dinsmore and Shohl, received the Citizen Lawyer Award, which honors one member of the FCBA who has practiced at least 10 years in Fayette County; provides duties as an office of the court, fiduciary and advocate of clients; is involved in governmental, civic, charitable or community activities; and has demonstrated a sincere desire to maintain and improve the administration of justice, the quality of legal practice and the quality of life for all residents of Fayette County.
Barfield practices in the area of complex commercial litigation, with a focus on defending businesses in contract-related and business torts litigation; litigation of coal-related disputes and complex insurance coverage and bad faith litigation. She is a past president of the FCBA and received the Outstanding Young Lawyer Award in 1999. She is a member of the Transylvania Board of Trustees.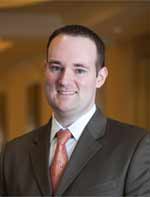 Frazier, an associate at Stoll Keenon Ogden, received the Outstanding Young Lawyer Award. The award honors one member of the FCBA who has practiced in Fayette County for less than 10 years; demonstrated promise in learning the practical application of law to human problems; admirably fulfilled the duties owed by an attorney to the court, clients and the community; and shown dedication to the justice system through involvement in community life.
Frazier's practice focuses primarily on civil litigation, including the defense of toxic torts, products liability, professional negligence, insurance bad faith and personal injury actions of all types. He received his J.D. from the University of Kentucky and has experience interning at the House of Representatives and the United States Attorney's Office.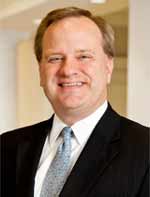 Vance, a member at Stoll Keenon Ogden, was named the 88th president of the FCBA and will serve for the fiscal year May 1, 2013-April 30, 2014. He is a member of the Tort, Trial and Insurance Services practice as well as the Business Litigation practice with a focus on appellate, business torts and equine litigation. Since 2001, he has served in the House of Delegates of the American Bar Association, currently serving as a Delegate from the Kentucky Bar Association.
The FCBA was founded in 1926. It is a professional association of attorneys in Lexington. The association's purposes are to promote the efficient administration of justice and the constant improvement of the law; to elevate the standards of integrity, honor and courtesy in the legal profession; to cultivate and promote a spirit of collegiality among its members; to promote the code of professional conduct; to provide services to its members; and to establish closer relationships and cooperation with the Kentucky Bar Association and through it with the American Bar Association.