LEXINGTON, Ky.—Transylvania University has named Amy Jo Gabel director of student involvement and leadership and Aaron Roberts assistant director.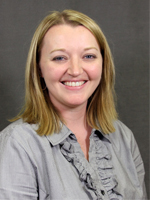 Gabel has been at Transylvania since 2009 as advisor in Greek affairs and assistant director of residence life and student activities. In her new role, Gabel will advise and support over 70 campus groups and clubs and coordinate programs to give students practical leadership experience.
"I am most excited about offering meaningful opportunities for our students to develop the skills necessary to better themselves and their communities," Gabel said.
Gabel has a master's in education and a bachelor of science in middle grade education from Eastern Kentucky University. In her prior positions, Gabel provided leadership and support to campus groups such as the Panhellenic Council, Interfraternity Council and Order of Omega. She also led the training for Transylvania's resident advisors and oversaw all residence hall programs and staff.  
As assistant director, Roberts will create a holistic campus leadership curriculum for students to supplement their liberal arts education. The curriculum includes identity development and skills identification through experiential leadership opportunities with faculty and campus groups.
"I am humbled to join the seasoned, diverse and visionary student life staff," Roberts said. "I am most looking forward to working with students directly and helping them acquire the skills necessary to obtain an education, graduate and hold the keys necessary to being responsible-minded individuals in their families and communities."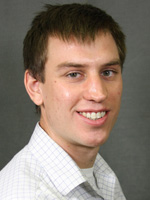 This May, Roberts completed a master's of education in college student personnel at the University of Louisville while working as a career coach. He facilitated career development workshops and created an experiential education program for students with on and off-campus opportunities. He also counseled and advised students, led campus events and started a mentorship program. Roberts earned a bachelor's of arts in history from Georgetown College.