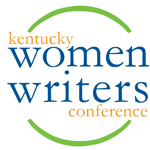 LEXINGTON, Ky.—The Kentucky Women Writers Conference comes to Transylvania University for a poetry slam featuring author Tara Betts.
Bianca Spriggs, a 2003 Transylvania graduate and the founder and artistic director of the slam, will emcee the Gypsy Poetry Slam at 7 p.m., Friday, Sept. 21 in Carrick Theater of the Mitchell Fine Arts Center. The event is free and open to the public.
With Tara Betts, author of Arc and Hue, as slam headliner and celebrity judge, poets will compete for a top prize of $500 in a live, multi-round competition with audience judging. The evening will showcase work by eleven national and local women poets.
Prior to the competition will be an open mic at 6:30 p.m. Contact Spriggs at bianncaspriggs@gmail.com to sign up for the open mic.
Betts, a Ph.D. candidate at Binghamton University, is a lecturer in creative writing at Rutgers University in New Brunswick, was featured on HBO's "Def Poetry Jam," performed at The New School in New York City, and has been published in various journals and anthologies including XXL, The Source, BIBR, Mosaic Magazine and Black Radio Exclusive.
The Kentucky Women Writers Conference is founded by the University of Kentucky and is the longest standing conferences for women writers in the nation and is celebrating its 34th year. For a full list of events or to register for the conference visit their website.