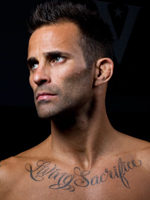 LEXINGTON, Ky.—Transylvania University's Morlan Gallery opens its 2012-13 season on Sept. 17 with Ink in the Cage: The Stories Behind MMA Fighter Tattoos. The exhibition, an installation of larger-than-life photographic images, runs through Oct. 26.
While tattoos are common among mixed martial arts (MMA) fighters and are highly visible in the cage, the stories behind them are less public. Ink in the Cage is a photographic exploration of those tattoos that reveal unique aspects of fighter identities—their convictions, passions and personal histories. Through interview excerpts and photographs, observers are granted entrée into the private lives of these athletes whose tattoos commemorate major turning points, serve as reminders of loved ones, echo religious sentiments and are frequently symbols of the philosophy fighters live by, both inside and outside the cage.
Anthropology professor Barbara LoMonaco, who was named vice president for student affairs and dean of students this summer, began the project over two years ago. She combined her passion for mixed martial arts fighting and her academic interests in the gendered meanings underlying body decoration cross-culturally. She teamed up with photographer Angela Baldridge, a 2004 Transylvania University graduate with a master's degree in visual communications from Syracuse University. Baldridge's work has taken her to California, Las Vegas, New York, Mexico, Germany, Hungary, England and all over Kentucky, where she has been inspired by people's shared and individual stories. 
LoMonaco and Baldridge traveled to Las Vegas, Lexington, Los Angeles, Hollywood, San Diego and Cincinnati to interview MMA fighters including Julio Gallegos, Matt Brown, Brad Tavares and Taylor Ruscin.
There will be a reception for the artists on Friday, Sept. 21, 5–8 p.m., during the Lexington Gallery Hop. On Tuesday, Sept. 25, LoMonaco and Baldridge will discuss their project from 12:30–1:15 p.m. in the Carrick Theater.
The Morlan Gallery's regular hours are Monday–Friday, noon–5 p.m. and by special appointment. The gallery will be closed Monday, Oct. 15, and Tuesday, Oct. 16, for fall break. For more information, contact gallery director Andrea Fisher at 859-233-8142 or visit www.transy.edu/morlan.
Read a Lexington Herald-Leader story about the exhibit.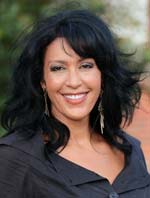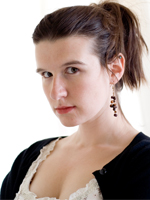 Barbara LoMonaco     Angela Baldridge