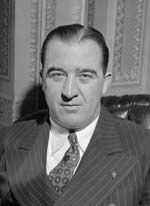 A.B. "Happy" Chandler, Class of 1921
LEXINGTON, Ky.—Former Kentucky governor and baseball commissioner A B. "Happy" Chandler and basketball star Orbrey Gritton top a list of seven new inductees into Transylvania University's Pioneer Hall of Fame.
The 2012 class was inducted on April 27, following a reception and dinner. The latest additions bring the total number of Pioneer Hall of Fame members to 102, plus one team, since inductions began in 1992.
The newest members include Chandler, a 1921 graduate who played baseball, football, and basketball at Transylvania prior to a long career in politics; Gritton, a 1989 graduate who ranks 13th on the all-time men's basketball scoring list and was district player of the year and an NAIA All-American as a senior; and Mark Turner, a 1977 graduate who retired as the winningest coach in the history of the women's basketball program.
Also entering the Hall of Fame this year are swimming All-American Jay Ecleberry, a member of the Class of 1992 who still holds two school records; tennis standouts Elizabeth Boyd Fryar '81 and Andrea Barton Lane '90, both of whom starred on regional championship teams; and Emily Veeneman '96, a field hockey and softball player who holds the field hockey records for most goals in a game, in a season and for a career.
The Pioneer Hall of Fame was founded by the school's alumni office and the athletics and physical education department to recognize former athletes, coaches, and others who have made outstanding contributions to the field of athletics while bringing honor to Transylvania University. Here is a closer look at the newest members:

Ben Chandler
Chandler was a native of Corydon, Ky., who considered a career in baseball after graduating from Transylvania, but instead turned to politics. He was elected lieutenant governor, governor and U.S. Senator before being selected as Commissioner of Baseball, where he served from 1946-51. He died on June 15, 1991, a month shy of his 93rd birthday. His grandson, U.S. Congressman Ben Chandler, accepted the honor on his behalf.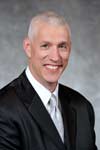 Gritton
Gritton, a Lawrenceburg, Ky., native, scored 1,573 points and is the career record-holder for field goal percentage (59.6). He played briefly in Europe after graduation, and he is currently marketing president at Town & Country Bank and Trust Co. in Lawrenceburg.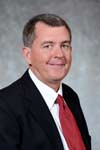 Turner
Turner, who is from Maysville, Ky., was the head women's basketball coach at Transylvania from 1987-2005, compiling an overall record of 312-175. He coached 16 winning teams and guided the 1996-97 squad into the NAIA National Tournament for the first time in school history. He is now the Transylvania women's golf coach.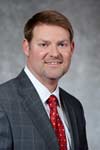 Ecleberry
Ecleberry is from Owensboro, Ky., and was an NAIA All-American during his time at Transylvania. He continues to be the school record- holder in the 200 freestyle and the 400 free relay 20 years after graduation. He currently serves as director of pharmacy networks, pricing/corporate pharmacy management at Humana Inc. in Louisville, Ky.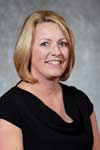 Lane
Lane, who is from Murfreesboro, Tenn., led the Transylvania women's tennis team into the national tournament four straight years after winning district championships. She played on the highest nationally ranked tennis team in school history.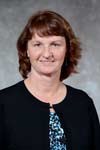 Fryar
Fryar is a Lexington native who lettered four times in women's tennis at Transylvania, earning most valuable player accolades as a sophomore and a senior. She has been a physical therapist at Baptist East Hospital in Louisville. Both her parents graduated from Transylvania, and her father, Mel, was elected to the Pioneer Hall of Fame in 1995.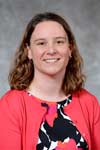 Veeneman
Veeneman is from Louisville and was an offensive standout in both field hockey and softball. She was named MVP of both teams and was a KWIC Scholar All-American. She is currently a physician in Louisville and was recognized recently as one of the top endocrinologists in the city.