Twice a year, faculty members and current staffers are invited to nominate students for positions. The number of TUWC positions available varies from year to year. TUWC staffers not only have good writing skills, but also work hard at being active listeners, as responsible collaborators, and as citizens who contribute to the intellectual life of the campus.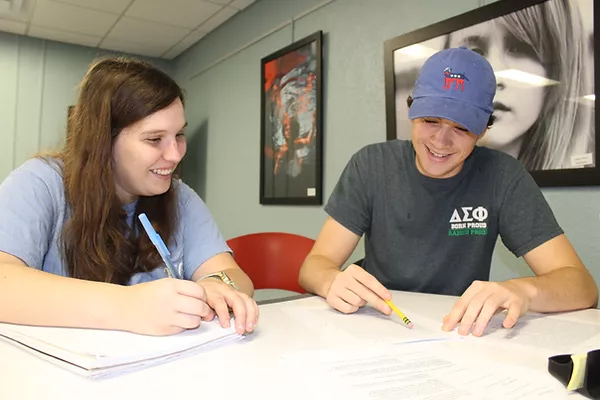 Nominated students are then contacted to submit a letter of introduction and a writing sample from a course taken at TU. From this pool, students are invited by the TUWC director to enroll in our required pedagogy course, which is generally taught in Winter Term. The course can be taken for .5 or full credit.
Recent research reflects how service as a writing center staffer can be a positive influence on professional and personal growth.
If interested in becoming or nominating a staffer, please contact Dr. Scott Whiddon.