The Writing Center
Creativity. Collaboration. Community
The Transylvania University Writing Center is a space for students and faculty to create projects with passion.
How to schedule an appointment
For the 2022-2023 academic year, the Transylvania Writing Center will be offering in-person and remote virtual sessions, available by appointment.
Hours
Sunday: 6-10 p.m.
Monday: 10 a.m. – 8 p.m.
Tuesday: 10 a.m. – 10 p.m.
Wednesday: 11 a.m. – 7 p.m.
Thursday: 10 a.m. – 10 p.m.
Friday: 11 a.m. – 3 p.m.
Saturday: closed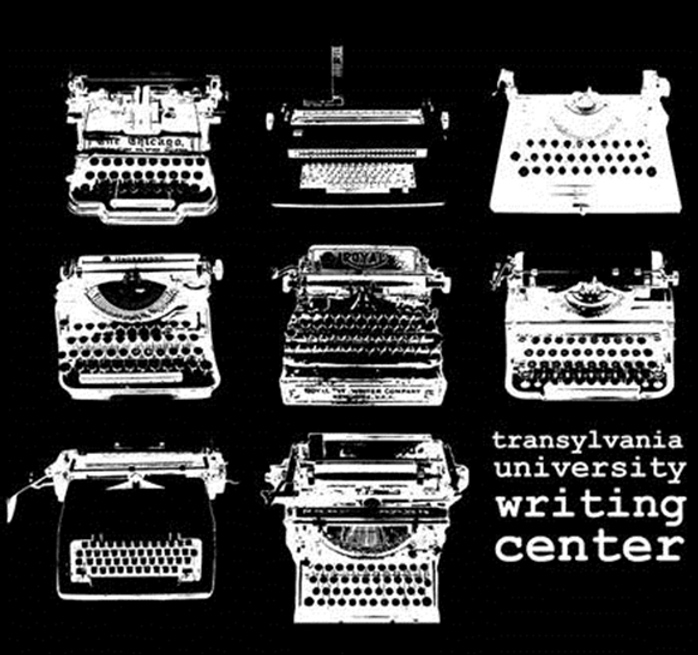 The Transylvania University Writing Center is a space for our campus community to discuss writing. Our trained peer consultants help students and faculty members dream, draft, and develop texts for a variety of audiences and purposes. Our patrons range from first-years honing their skills as college writers to seniors preparing themselves for the job market or graduate research.
In 2018, TUWC was pleased to win the Martinson Award for Excellence in Small Liberal Arts College/Writing Program Administration. TUWC has also been the recipient of two Christine Cozzens Research Initiative Awards (given by Southeastern Writing Center Association). In 2022, TUWC Director Dr. Scott Whiddon earned the Southeastern Writing Center Achievement Award.
We offer a variety of services for students and faculty, from one-on-one peer tutoring to workshops to course embedded tutoring. We look forward to working with you.