You're one of us
Congratulations on becoming part of the Transylvania University family! We're thrilled that you are trusting us with your student's college education, and we want you to know that you're an important member of the Pioneer community. Here you'll find important information to help keep you in the loop of everything that's going on with your student's enrollment at Transylvania.
CONNECT WITH US
Keep up on what's happening and connect with other parents and families at our Facebook page.
FINANCIAL INFORMATION
To make payments, see due dates, download tax forms and more, visit the Student Accounts page.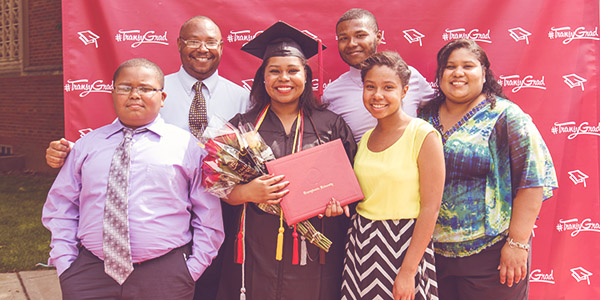 WHAT SHOULD I BRING?
We know you may be afraid of packing way too much or way too little, so we've compiled a basic list of items your student may want to bring with them to their room. But even if you forget something, there are plenty of places nearby to shop for last-minute additions.
MOVE-IN DAY
Move-in day for first-year students is Aug. 23. Members of the Transylvania community will help you move everything into the residence hall room. You should have received your move-in time—if not, just contact Residence Life at reslife@transy.edu.
NEW STUDENT ORIENTATION
New student orientation is an opportunity for you and your student to learn all about what it means to be a Transylvania Pioneer. Hear from Student Life staff, meet your student's faculty advisor, attend group discussions and sit in on the induction ceremony.
QUESTIONS?
Contact dwhall@transy.edu