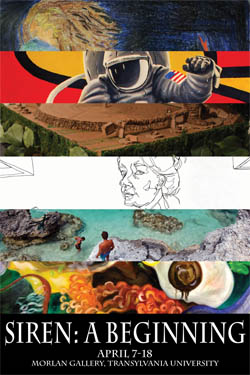 April 7-18, 2014
Transylvania University Bachelor of Fine Arts students Alan Edwards, Hunter Kissel, Danielle Morton, Jennifer Smith, Zach Stanley, and Amanda Stoddard showcase their best work in this culminating exhibition.
Special Events
Opening Reception for the Artists: Mon., April 7, 5-8 p.m. (this date may change, check back please!)
Lexington Gallery Hop: Fri., April 18, 5-8 p.m.