Morlan Gallery
Current Exhibition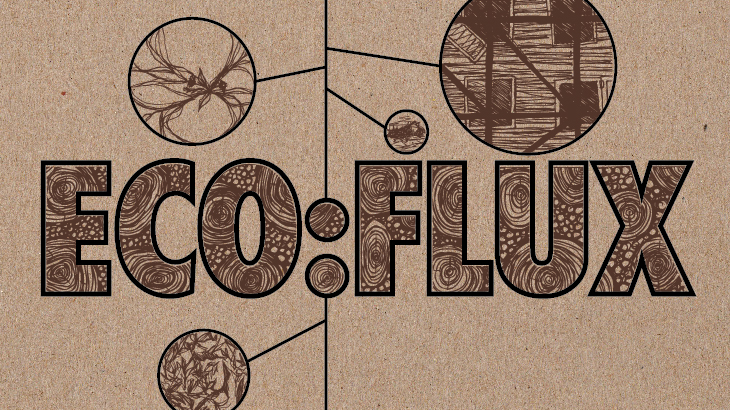 ECO:FLUX
January 14 – February 25
Catherine Chauvin, Louise Fisher, Anthony Mead, Rowe Moser, Emily Ritter, Marilee Salvator, Zoe Strecker, Lizzy Taber, and Mariel Versluis
What is yet to come? Our home is in a major state of change. The massive expansion of industrialized human activity across the planet has altered our habitat. We are actively encountering the outcomes of resource extraction, habitat disruption, and mass pollution.
It can feel overwhelming and debilitating but this is not the end of the story. This story has both innumerable potential outcomes and points of departure for each of us. Wherever we start or conclude the actions, or inactions, we take today will guide the inevitable change to come. The artist's works in the Eco:flux exhibition focus on the ecology and change that is part of our lives. Some artists highlight specific issues that are in immediate need of attention. Others layout future potentialities that exist on the cusp between science fact and science fiction. This is all done with the recognition that we are not isolated entities. We, as humans, are bound to the ecosystems of our shared habitat. Any fluctuations will ripple out infinitely to remind us that "In this world, a species can only thrive when everything else's around it thrives too" — David Attenborough
Exhibition Programming
Crucial Terrain – Artist Talk: Elise Rasmussen: Online via zoom -Wednesday, Jan 19, 7 p.m. (Presented by Zoé Strecker – Bingham -Young Professorship 2021- 2023) Register/Join Zoom here
Artist Talk: Marilee Salvator – Online viz zoom – Thursday Feb 17, 6-7p.m. Register/Join Zoom here
Admission
Exhibitions are free to the public. Parking can be found behind the Mitchell Fine Arts Center located at the corner of W 4th St and N Upper St.
Hours
Monday – Friday, 12 p.m.-5 p.m.
Morlan Gallery COVID-19 Rules and Procedures
Face masks must be worn by all visitors while on the Transylvania University campus including Morlan Gallery
Capacity is reduced and controlled to 10 visitors at any time.
Visitors showing signs of illness at any time will be asked to return when they are healthy.
Visitors are encouraged to use provided hand sanitizer upon entry.
Social distancing is required and will be enforced. Classes larger than 10 individuals wishing to visit the gallery together must contact Anthony Mead, director of the Morlan Gallery, at amead@transy.edu in advance to schedule an appointment.
Morlan Gallery Mailing List