Morlan Gallery
Current Exhibition
The Otherworldly Gaze: Women Redefining Surrealist Art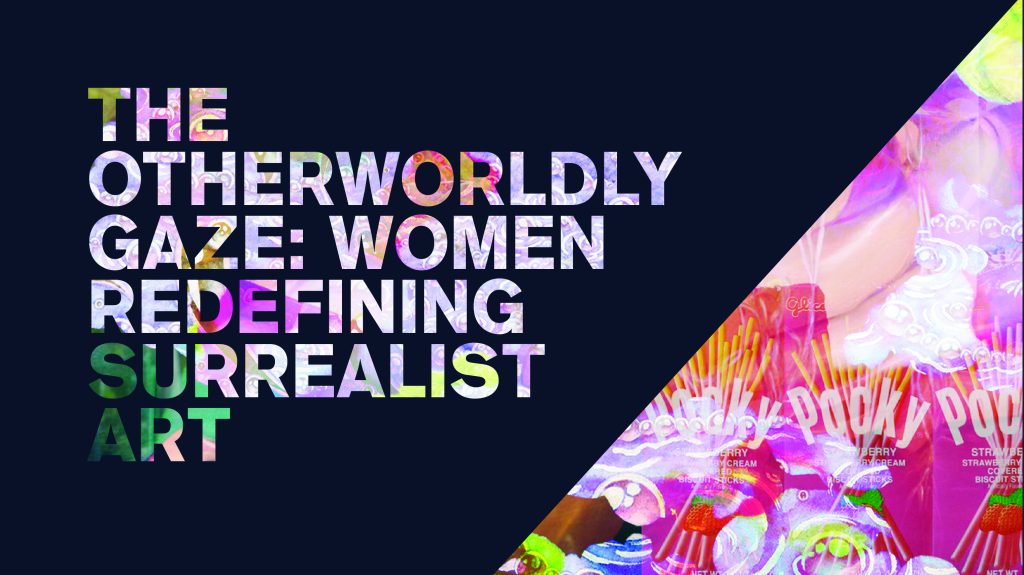 10/26 – 11/21
Through various approaches and materials, the artists in this exhibition create strange yet oddly familiar settings that appeal to our unconscious. Using styles and techniques reminiscent of the Surrealist artists of the early 20th century, they create imagined and fantastical worlds that feature uncanny dreamlike scenes evocative of memory and fantasy, sensation and affect, emotional and physical connections. Their use of saturated colors and undulating patterns often transforms the everyday into the unfamiliar and leads the viewer on an otherworldly journey that elicits both comfort and unease. Much like the dreamscapes and visions of the subconscious created by artists like Leonora Carrington, Remedios Varo, and Dorothea Tanning, the works of these contemporary women artists use similar tactics to discuss loneliness and desire, beauty ideals and identity, human and non-human interactions. Despite their varied backgrounds, the artists in this exhibition share similar interests, concerns, and experiences. From an implicitly feminist perspective, their works reclaim the right to bodily autonomy and fluidity. Against a political climate of sexism, transphobia, homophobia, racism and xenophobia, their works reveal fantasies freed from the constraints of oppressive binary rationalisms in order to reimagine surrealism anew. 
Associated Programming:
Gallery HOP / Closing Reception: 11/17
Samantha Simpson Curator Talk: Thursday 11/2, 5:30pm in Morlan Gallery
Admission
Exhibitions are free to the public.
Hours: Mon.‑Fri., 12‑5 p.m.
Parking can be found behind the Mitchell Fine Arts Center located at the corner of W. 4th St and N. Upper St.
Morlan Gallery Mailing List