Morlan Gallery
Morlan Gallery will be presenting exhibitions in a virtual format for off-campus guests until the end of 2021 academic year due to the COVID-19 situation. Use this website to see our most recent exhibitions, upcoming programming and future exhibitions. Follow us on social media for all the most up to date information about Morlan Gallery
Current Exhibition
Transylvania University Studio Art & Digital Arts and Media Seniors Art Exhibition
April 28 – May 21 2021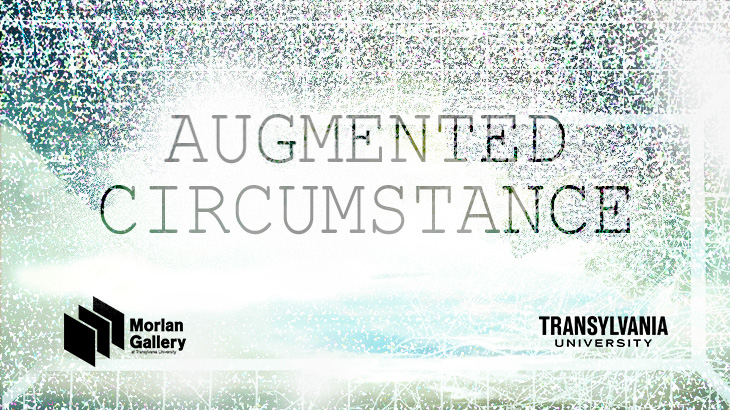 An augmented circumstance occurs when something is changed or different than what is usually expected. These modifications come in many forms, such as perspective, process, material, treatment, or approach. While the changes can be exciting and for the better. They can also be challenging, as they disrupt what we understand as normal from past experience or points of view.
Art is created directly from the circumstance of the artist and is directly tied to the context they inhabit. The artists in the Augmented Circumstance exhibition are seniors at Transylvania University who are both creating from and responding to a series of augmentations in their education, creative practices, and daily lives during the global pandemic. Through this alternative way of existing in the world, they have created the artwork and exhibition before you. On one hand, both art and exhibition are born from the highly unusual and unprecedented situations of the last year. On the other hand both are a response to the current moment, and in that way, these artists are doing what artists have always done. They are responding to their circumstances to create new ways of questioning and giving us a new way to look at and understand the world.
Exhibition Programming via Zoom
Senior Presentation Artist Talks – May 10, – 5:30pm
Exhibiting Artists
Emily Cecil, Bailey Guess, Zach Hall, Peyton Netherton, B Perry
Transy Students and Employees are invited to visit the Morlan Gallery in-person
Off-campus general public guests are encouraged to take advantage of our online gallery exhibitions.
Admission
Viewing exhibitions at Morlan Gallery is currently available to Transylvania students and employees only. Please book your reservation online and bring your confirmation (digital or print) Tickets can be acquired here
Off-campus general public guests are encouraged to take advantage of our online gallery exhibitions.
Hours
During May Term, Morlan Gallery will be open Monday thru Friday between 12pm-5pm
Morlan Gallery COVID-19 Rules and Procedures
Morlan Gallery is only open to members of the Transylvania University campus community (students and employees).
Guests are required to pre-register for a designated time slot.
Guests will be required to present a green Health Pass from the Transylvania University self-reporting app.
Face masks must be worn by all visitors and by all staff members.
Capacity is reduced and controlled to seven visitors at any time.
Visitors showing signs of illness at any time will be asked to return when they are healthy.
Visitors are encouraged to use provided hand sanitizer upon entry.
Social distancing is required and will be enforced.
Follow social-distancing markers in place at the entrance and elsewhere.
Classes larger than seven individuals wishing to visit the gallery together must contact Anthony Mead, director of the Morlan Gallery, at amead@transy.edu in advance to schedule an appointment.
An inherent risk of exposure to COVID-19 exists in any public place where people are present. COVID-19 is extremely contagious. In the interest of your personal safety and community health, please observe all the precautions listed above.
Questions? Contact Anthony Mead amead@transy.edu
Morlan Gallery Mailing List