Morlan Gallery
Current Exhibition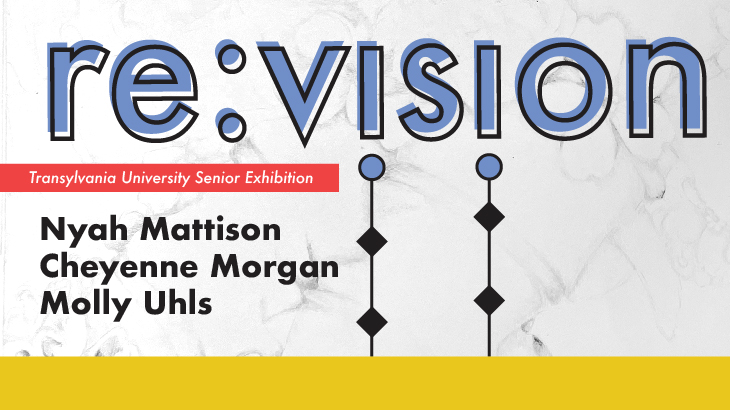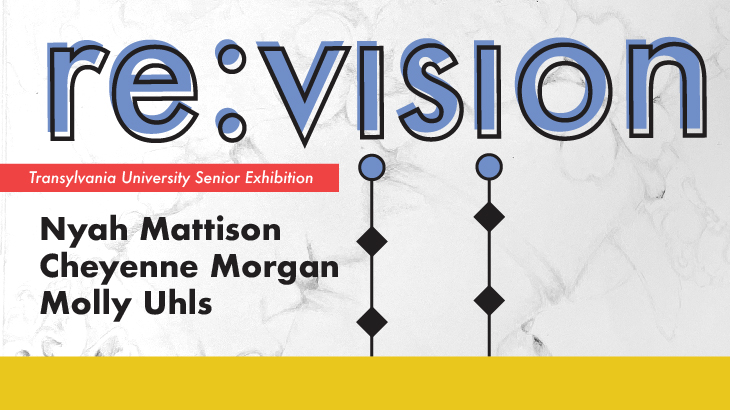 Re:vision
2022 Transylvania University Senior Exhibition
April 14 – May 20, 2022
Studio Art and Digital Art and Media seniors showcase their work in this culminating exhibition.
Exhibition Programming
Closing Reception / Gallery HOP

– 5/20 – 5 – 8pm
Admission
Exhibitions are free to the public. Parking can be found behind the Mitchell Fine Arts Center located at the corner of W 4th St and N Upper St.
Hours
Monday – Friday, 12 p.m.-5 p.m.
Morlan Gallery COVID-19 Rules and Procedures
All visitors must follow Transylvania University Healthy at Transy policies while visiting Morlan Gallery.
Visitors showing signs of illness at any time will be asked to return when they are healthy.
Visitors are encouraged to use provided hand sanitizer upon entry, and socially distance while in the gallery
Morlan Gallery Mailing List