The Academic Center for Excellence (ACE) is a one stop place to help you become a better student through a variety of academic support services. Get help via library research consultations, writing consultations, peer academic tutoring, and determine skills you need to do better in your classes. All services listed here are located in the Library.
ACE Services
Learning Skills Program
The primary purpose of the Learning Skills Program is to assist students in achieving academic success. This program serves all students and it is anticipated that students who utilize the group and/or individual services will increase learning efficiency, gain appropriate learning strategies to current classes, and improve problem solving abilities and critical thinking skills.
Testing Center
Students who are eligible to utilize the Testing Center for any accommodations, such as those involving extended time, and a quiet testing environment should contact testingcenter@transy.edu.
Transy Tutoring
Tutoring is offered for many courses and subjects. See the schedule for drop-in and appointment peer tutoring by clicking below.
Writing Center
The Transylvania University Writing Center is a space for our campus community to discuss writing. Our trained peer consultants help students and faculty members dream, draft, and develop texts for a variety of audiences and purposes. Our patrons range from first-years honing their skills as college writers to seniors preparing themselves for the job market or graduate research.
J. Douglas Gay Jr./Frances Carrick Thomas Library
The ACE is located in the library. Visiting the Transy Library gets you access to databases and journals, books and resources. Meet with librarians, find a place to study, have group meetings to discuss projects.
Contact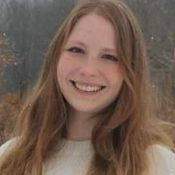 Miranda Holm-Hudson
Administrative Assistant for the Academic Center for Excellence
Email: mholmhudson@transy.edu
Phone: (859) 281-3594
---