Healthy at Transy

Transylvania's COVID-19 Action Plan
Transylvania University's Healthy at Transy action plan prioritizes individual empowerment and community responsibility among our students, faculty and staff, giving each as much choice and flexibility as possible. Under the updated Healthy at Transy plan endorsed by the university's Reopening Steering Committee, there is a clear understanding that we will all need to remain flexible in the face of changes necessitated by the global COVID-19 pandemic.
Our return to campus includes a carefully considered reopening of our educational and co-curricular programs using the best evidence available to protect the health and safety of all members of the Transylvania community. A key to our success will be remaining adaptive to the evolving environment.
Guiding Principles
In our planning, we are guided by these principles to:
Base all decisions on protecting the health and safety of our students, faculty, staff and visitors.
Make decisions consistent with our mission as an institution.
Sustain the quality and accessibility of our academic programs and student support services while remaining nimble and adaptive.
Base our plans on the benchmarks and guidelines established by the federal and state governments.
Listen to our constituents.
Communicate our plans to the Transylvania community and beyond.
Our Healthy at Transy plan will be regularly updated as new information becomes available for students, faculty, staff and visitors. Please use this website as your source for the latest updates from Transylvania, and know that we look forward to this new school year and to bringing our campus community back together again.
Masks on Campus
Unless wearing a mask creates a serious health hazard, all students, employees, contractors and visitors to campus are required to wear a mask on campus.
Cover your nose and mouth indoors or outdoors any time that you expect to be within six feet or in direct contact with another person.
Masks are a protection for others and yourself. Others may have significant health issues that you are not aware of.
Masks are required:
When in an indoor space with more than one person
In a vehicle with two or more people
When you cant maintain six feet of distance outdoors
In a golf cart with two or more people
Masks are not required:
When in an enclosed indoor space alone (such as an office) or in your own residence hall room
When outside and more than six feet apart
Walking outside on campus alone

Updated: Monday, March 1, 8 a.m. ET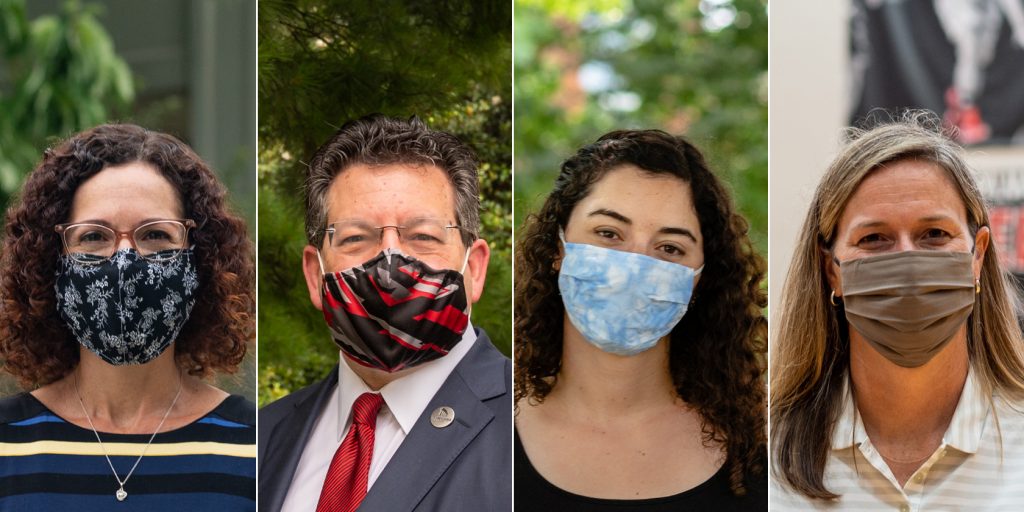 Recent Updates
COVID-19 Reporting Dashboard