Transylvania's New Student Orientation
There is much to look forward to during your first year at Transy! The First Engagements Week helps incoming first-year and transfer students become familiar with the campus experience and the many resources and programs available to them.
The First Engagements Course gives new students their first experience in a college class. Your First Engagements professor will serve as your academic advisor for your first year at Transy. This is your opportunity to get acclimated to campus!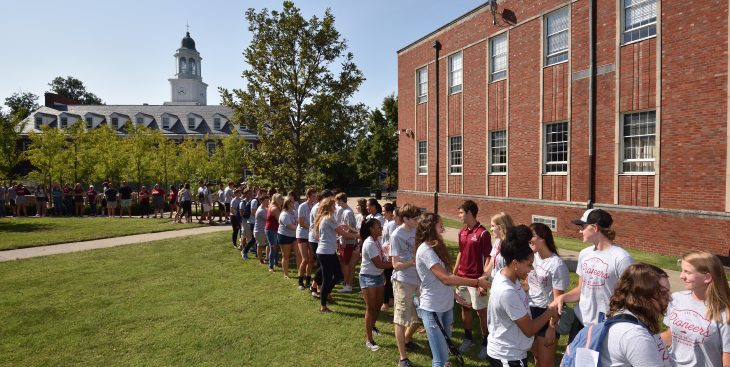 For Parents & Families
Your involvement is important to student success. We invite parents and families to participate in campus activities including Family Weekend, lectures, concerts, plays and sporting events. You can keep up to date through our events calendar, 1780 blog and stay in touch through our parent portal.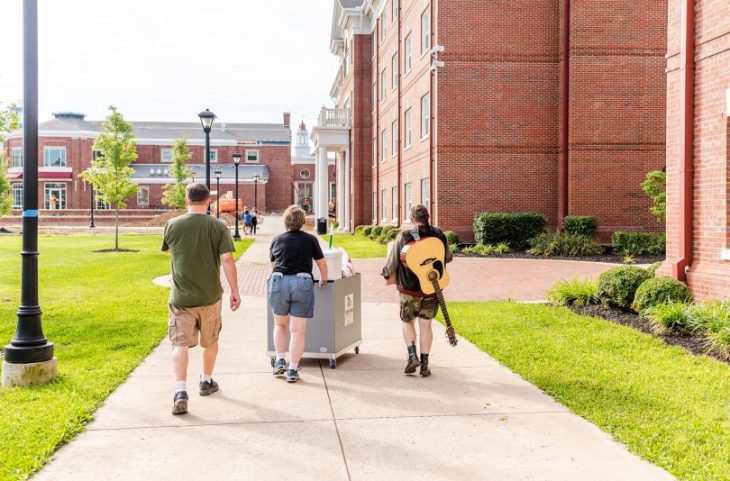 Calendar
August 23th, 2023
New Student Move-In
Parent & Family Sessions
August 24 – 25th, 2023
New Student Orientation
August 26 – 29th, 2023
First Engagements Course
September 3rd, 2023
Fall Term Classes Begin
Contact
Corinne O'Bryan
Assistant Director of Student Success
Email: cobryan@transy.edu
Phone: 859-233-8416
Ashley Hill
Assistant Dean of Students and
Director of Student Wellbeing
Email: ahill@transy.edu
Phone: 859-233-8464