The Premier Scholarship Program is an invitation-only scholarship event offered to students who are selected as Premier Scholars. Those who participate will be considered for our highest merit awards — which begin at $30,000 per year.
Deadlines to Apply
To be eligible for the Premier Scholarship Program, you must complete your application by one of the two Early Action deadlines (October 31, or December 1). A completed application includes all materials and your essay. The typical Premier Scholarship Program invitee has an approximate 4.0 GPA and 30 ACT.
Early Action I Deadline — Oct. 31, 2023
Early Action II Deadline — Dec. 1, 2023
All application materials are due by December 1. This includes:
Your essay
Minimum of one recommendation from a school administrator
High school transcript
Premier Scholarship Program participants will be notified of their selection for the program by mail. An email with the available program dates and RSVP instructions will follow. Programs will be filled on a first-come, first-served basis.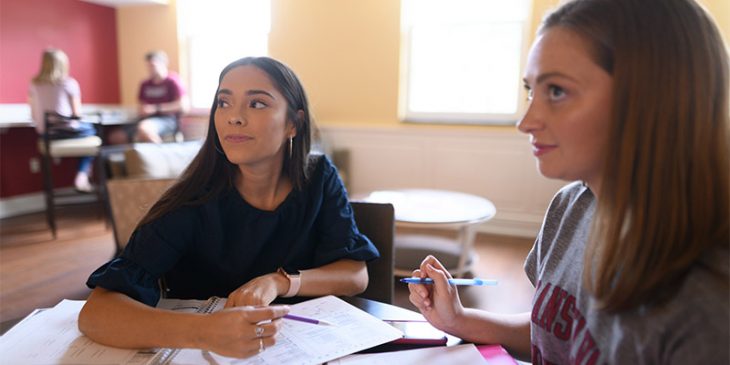 Program Dates
Friday, Jan. 26, 2024 — Premier Program I
Friday, Feb. 2, 2024 — Premier Program II
Friday, Mar. 1, 2024 — William T Young Scholarship Interviews (2nd round)
Be the most authentic version of yourself. Don't try and anticipate what the faculty will want to see from you. Transy is all about discovering how to maximize your potential in a way that is meaningful. I think the best advice I could give is to just be yourself, with no second-guessing or hesitation.

Daniel McCarthy '19
How to Prepare
What to Expect
The itinerary for the Premier Scholarship Program will include:
Premier Scholarship group discussions with faculty, staff, and current Premier scholarship students
A writing reflection activity
Visit to a Transy class
A luncheon catered by Transy's on-campus dining provider, Bon Appetit
Attire
Because this is a scholarship selection process, we recommend dressing in business/interview attire. This may include, for example, dress pants, skirts, dresses, jackets, button-up shirts, or ties.
After the Program
The Office of Admissions will deliberate on scholarship offers. You will be notified of your scholarship in your mailed financial aid packet.
A select number of outstanding participants will be invited to an additional virtual interview for the William T. Young Scholarship, Transylvania's most prestigious full-tuition scholarship award. William T. Young Scholarship interviews will take place in winter 2024.
Get in touch
Sarah Guinn
Assistant Director of Admissions
859-233-8598
sguinn@transy.edu
300 North Broadway
Lexington, Kentucky
40508-1797