A Great Value
Worried about paying for college?
Don't be.
We know college is a major expense for most families. So we've taken great steps toward minimizing that cost to make Transylvania affordable.
Let us explain.
---
There's no way I can afford Transylvania, right?
Actually, you can! Transy students come from all socioeconomic backgrounds.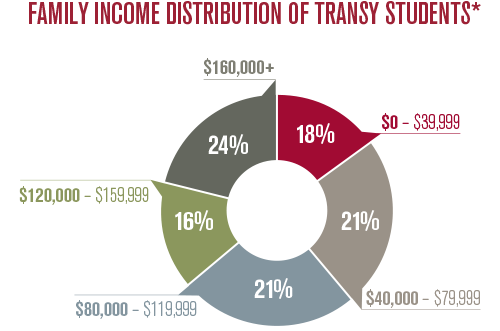 ---
How much does it cost?
About $10,000 less than the average top-100 liberal arts college!

Average Top-100 Liberal Arts College Out-of-state Tuition is $50,281 while Transy Tuition and Fees for the 2019-20 school year were $40,210
---
That's better than I thought! But it's still too expensive for me.
It may look that way on the surface, but Transy is much more affordable than you think.
Here's how it works:





---
What will my actual cost be?
It depends.
The actual cost is different for each family based on need, merit and other criteria. But to give you an idea, last year's average financial aid package for incoming students was $30,261 a year!
Plus, 100% of students received gift-aid that didn't have to be paid back at all.
And, with more than 350 work-study and on-campus jobs for students and countless more opportunities steps from your front door in downtown Lexington, there are ample ways to further cut down that cost or just put some extra cash in your wallet.

---
But won't I still graduate with $100,000+ in loans?
Not even close.
Last year, the average overall debt at Transy was only $2,900 different than the average of students who attended Kentucky public colleges and universities
And because our students have success finding well-paying jobs when they graduate, our loan default rate is far lower than other private or public colleges.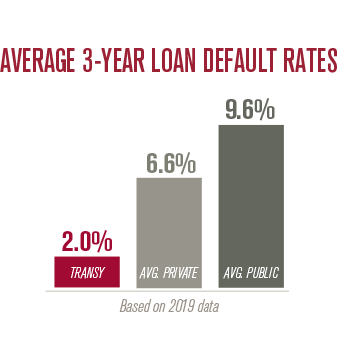 ---
Aren't public schools cheaper than private schools?
Not always.
When comparing costs, look not just at tuition and actual cost, but graduation rate. So even though you think of college as a four-year cost, data shows it's best to plan for more.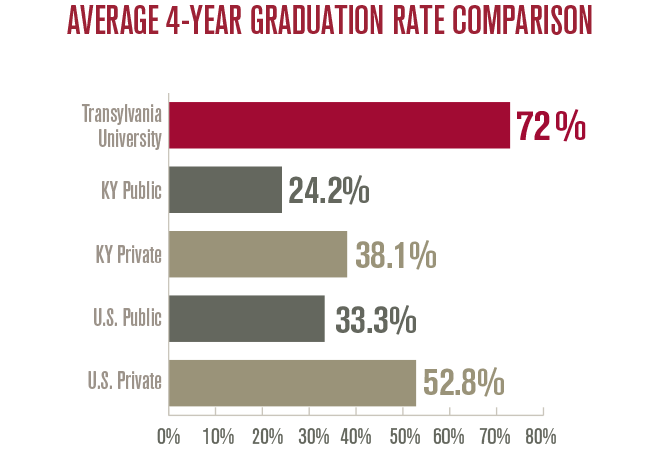 ---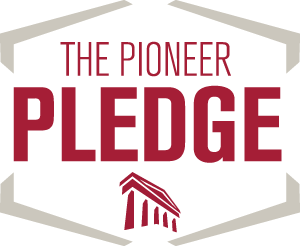 Time is money. The earlier you graduate, the earlier you're earning an income or on your way to an advanced degree. And at Transylvania, students are meeting that expectation—95% of our students are employed or in graduate school within six months of graduation.
We believe so strongly our students will graduate on time that we have the Pioneer Pledge—a four-year guarantee that includes a level tuition plan. If you follow the steps and still don't graduate on time, we'll pay for you to finish.
---
Alright, I'm convinced. I can do this. Now what?
That's easy!