Campus Theme: Justice
During this intense time of racial reckoning and the hopeful swell of national and international support for indigenous rights and the Black Lives Matter movement, the Creative Intelligence Program is proud to present a slate of artists, writers, a social justice entrepreneur and a MacArthur Award-winning environmental activist. These dynamic speakers are focused on justice, especially for black and indigenous Americans. Additionally, we are hosting a series of town hall-style panel discussions that engage with issues that directly concern marginalized college students.
Zoé Strecker, Director of the Creative Intelligence Program
If you have questions or would more information, please contact professor Zoé Strecker at zstrecker@transy.edu or the Creative Intelligence office at creativeintel@transy.edu.
Creative Intelligence Events
All events are open to the Transylvania community and the general public. Live closed captioning is available.
October 1: Wendy Red Star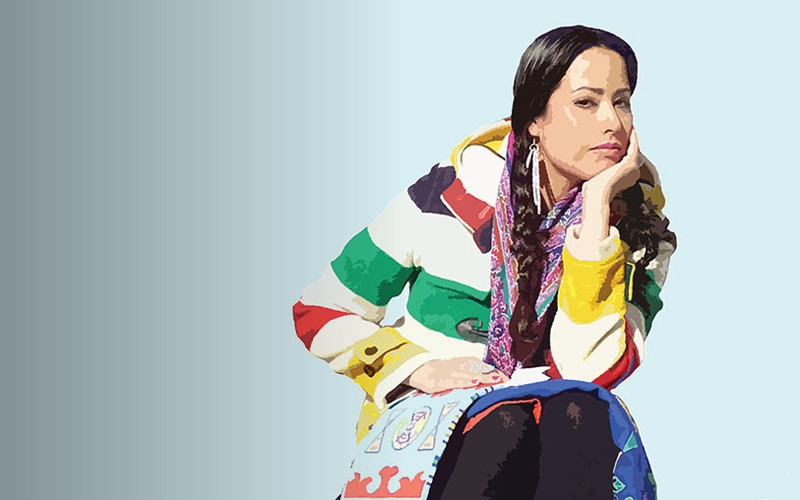 Artist Wendy Red Star explores her Apsáalooke (Crow) cultural heritage and the role of Native women through a variety of media, including photography, sculpture, video, fiber arts, and performance. Her work has been shown at institutions ranging from the Metropolitan Museum of Art to the Fondation Cartier pour l' Art Contemporain in Paris and, recently, the Massachusetts Museum of Contemporary Art. Read more…
Public lecture, Thursday, Oct. 1, 7 p.m. (video conference)
Professional Development workshop, Friday, Oct. 2, with creative practitioners (video conference)
Black Students Matter: Let Us Be Heard
Panel discussion series with students and diversity, equity and inclusion thought leaders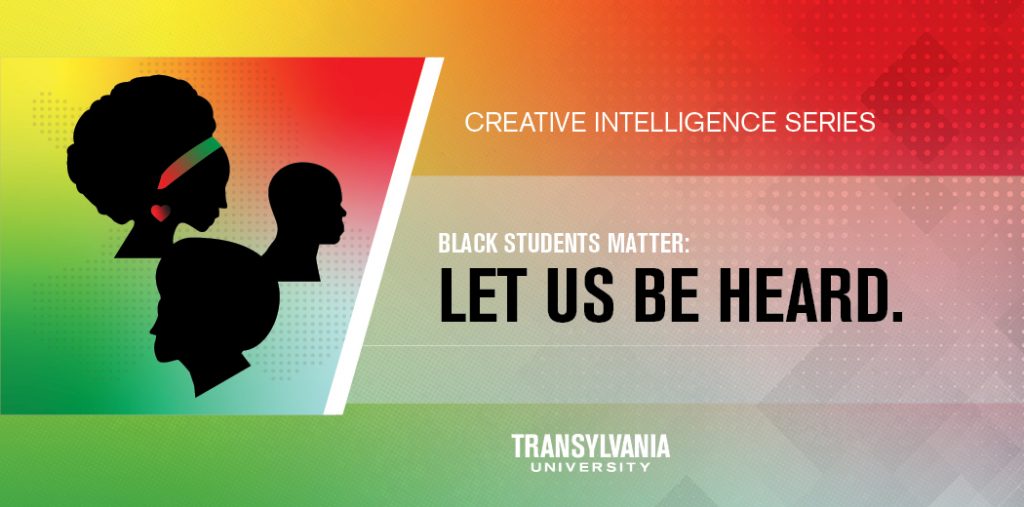 In collaboration with Transylvania's Black Student Alliance, Creative Intelligence has initiated a series of panel discussions events with a focus on regional guests who work on racial justice issues as they pertain to college students of color. Read more…
Oct. 14 at 6:30 p.m. with guest speaker Taran McZee and panelists Dr. Deidra Dennie, VP for Diversity, Equity and Inclusion; religion professor Carole Barnsley; students Jonathan Neal, Kenzie Green and Summer Taylor, Transy Student Government President and moderator
Future panel dates TBA
November 18: Catherine Flowers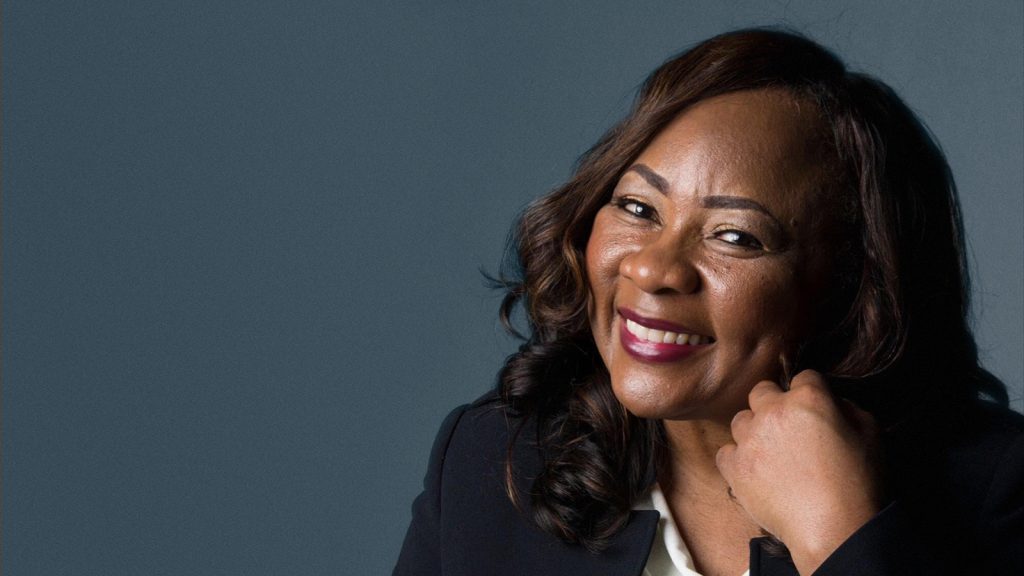 Catherine Flowers is an environmental justice activist and 2020 MacArthur Fellow working at the intersection of poverty, climate change and politics.
"Wastewater Inequality" public lecture and discussion with audience, Nov. 18, 7 p.m.
Her memoir, Waste: One Woman's Fight Against America's Dirty Secret, will be released on Nov. 17.
January 14, 2021: Michael Tennant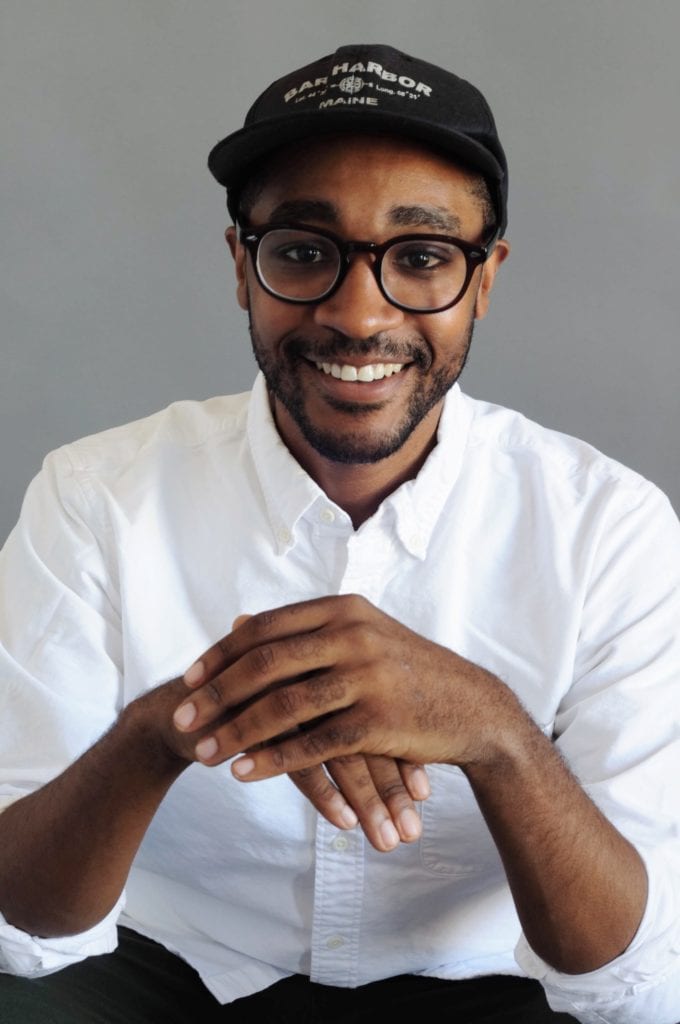 Michael Tennant is an empathy expert, founder and CEO of the marketing firm Curiosity Lab and creator of the game "Actually Curious." The viral deep conversation card game uses the science and psychology of trust building and emotional intelligence to bring people close and spread tools for empathy.
Empathy leadership workshop with student leaders, Dec. 9, 7 p.m.
"Let's Have the Necessary Uncomfortable Conversations," public lecture and card game breakout sessions, Jan. 14, 2021, 7 p.m. This event is free and open to the Transylvania community and general public, but registration is required.
April 14: Caroline Randall Williams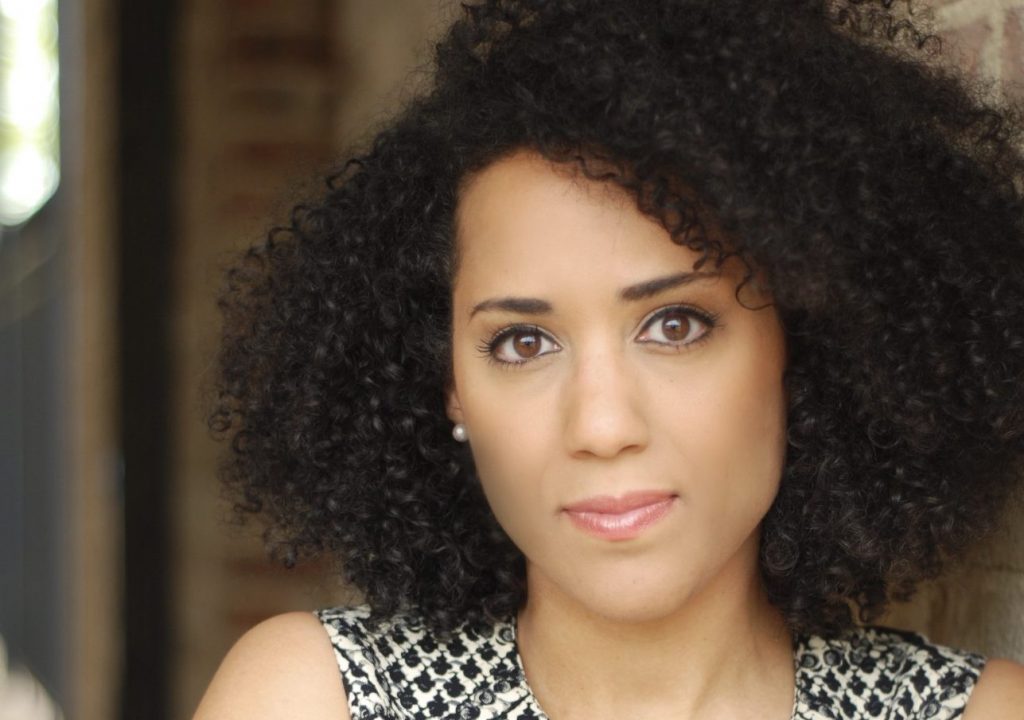 Caroline Randall Williams is a poet, scholar and writer-in-residence at Vanderbilt University. Read her powerful opinion piece in The New York Times from June 26, 2020.
Public lecture, reading and discussion with audience, April 14, 7 p.m.
POSTPONED UNTIL SPRING 2022: Kenan Lecture with U.S. Poet Laureate Joy Harjo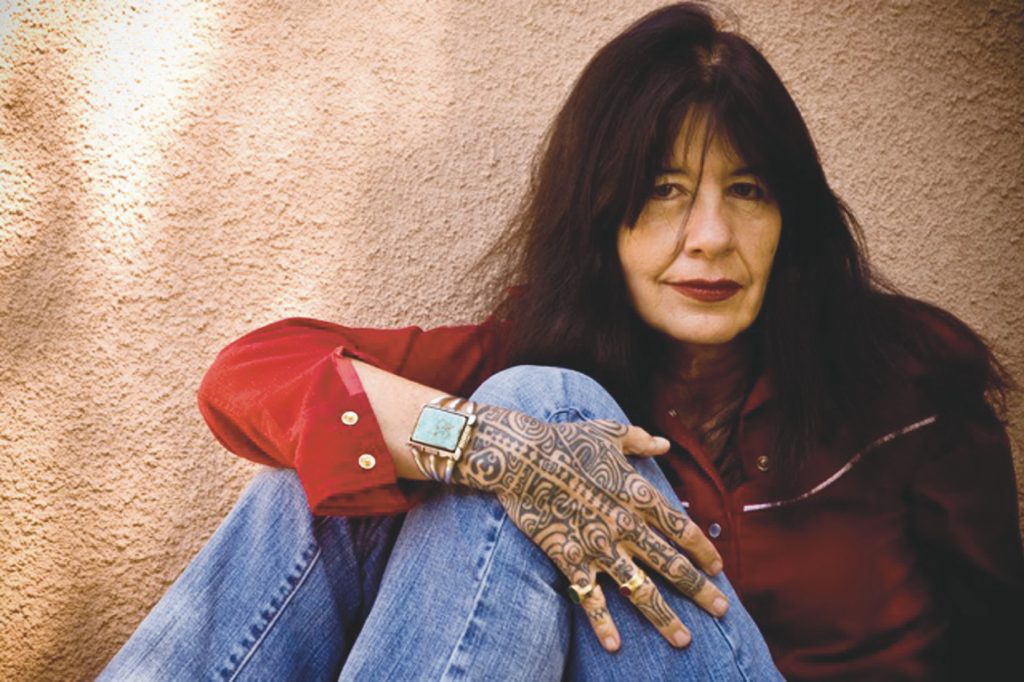 United States Poet Laureate Joy Harjo will give Transylvania University's 2021 William R. Kenan Jr. Lecture. The first Native American U.S. poet laureate, Harjo is an internationally known, award-winning poet, writer and performer of the Mvskoke Nation. The winner of numerous writing awards, she is the author of a memoir and nine books of poetry, including the acclaimed "An American Sunrise." She earned an MFA at the Iowa Writ­ers' Work­shop and has taught at universities across the country and performed music and poetry internationally.