Choosing to Go
The choice to pursue graduate school can be daunting, and that is even before you start an application! The following advice may help you think through the process and make it feel less formidable. Plan to visit Career Development to talk through the process; it makes it feel less lonely!
Plan to apply to graduate school because you have a professional goal that requires a graduate degree.
Graduate school does not replace career counseling! You go to graduate school to become something (e.g., social worker, doctor, dentist or academician). You do not go to graduate school because you do not know what else to do or you are struggling to find a job! Visit Career Development to start the career exploration process, if that is what you need.
There are few financial resources to help you pay for graduate school, and it ain't cheap.
Graduate/professional school is expensive and time consuming. You will rarely have time for a part-time job to help finance it. Make sure you can handle the financial burdens. Grants, fellowships and assistantships are competitive and limited, so make sure you are ready in your mind and wallet to go. Career Development can help you with applications.
When searching for programs to apply to, keep in mind the following:
The "big name" schools are not always the best schools to apply to. The "best" program for your particular focus could be anywhere around the country and not necessarily found amongst the "ivy." It is also likely that there won't be a magic "top 10" list for your program (or the specific focus). Talk to your faculty advisor to help you identify the best program to meet your professional goals.
Most graduate programs are found at big universities, but that does not mean the grad program is big. You are used to a small, close knit, and active faculty and that is what you will find in many grad programs, regardless of the size of the larger university.
Ask yourself, who is writing the research articles and books and giving the presentations at conferences on the subject you want to study? Find out where those professors teach or where they received their degree; those may be good places to start.
Geography is important but can be restrictive. In-state tuition is nice, but make sure the program offers what you need; otherwise, the "cheap" price may be expensive in the end.
If the profession you are entering offers certification or accreditation of grad programs, make sure the program you want to attend provides it. Accredited programs often offer additional credentials or may be recognized by the state you want to practice in. Graduating from such programs may give you an advantage when applying for jobs.
When in doubt about a program, contact the professors at the university. Writing a formal letter inquiring about the program, the focus, research and experiences such as internships can help you gain insight. Many faculty are receptive to such contact. Keep the academic calendar in mind when you write—don't be surprised if you don't get a quick response.
Search for Programs
The following links and organizations can help you discover the right programs to apply to.
Associations for Professional Programs
American Association of Colleges of Pharmacy

The AACP provides links to programs across the country, as well as information on the PharmCAS centralized application process. Many, but not all, pharmacy schools use this application system.
American Association of Medical Colleges

The American Association of Medical Colleges provides complete information on applying to medical school, including information on the MCAT and the AMCAS centralized application system.
Association of American Veterinary Medical Colleges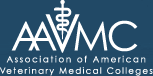 To search for veterinary medicine programs, visit the AAVMC site. Learn about the VMCAS centralized application system as well as admissions requirements.
American College Personnel Association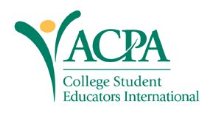 ACPA is the leading association for administrative and student affairs careers in higher education. Search for masters and doctoral preparation programs.
American Dental Education Association

For those wanting to attend dental school, the ADEA offers information on graduate programs and links to the AADSAS application system.
American Physical Therapy Association

Explore careers in physical therapy and search for accredited programs. Use the PTCAS application system to apply.
Association of Schools of Public Health

Explore accredited programs in public health and link to SOPHAS, the centralized application system for most, but not all, public health programs.
Council for Accreditation of Counseling & Related Educational Programs


CACREP provides a directory to the many accredited counselor education programs around the country. CACREP accredits specific programs of study (e.g., mental health, marriage and family, etc.), not the overall graduate school, so search carefully.
Council for Social Work Education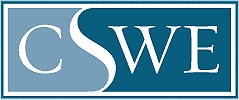 The Council for Social Work Education provides listings for accredited programs around the country as well as other resources for exploring the profession.
Graduate Management Admission Test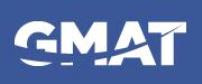 Hosted by the Graduate Management Admissions Council (MBA.com). Search for business and management programs, and register and prepare for the GMAT exam.
Law School Admissions Council

The Law School Admissions Council provides a directory of American Bar Association approved law schools. There is also information regarding registering and preparing for the LSAT.
Physician Assistant Education Association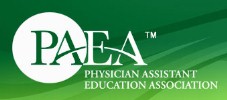 The PAEA provides a directory for accredited physician assistant graduate programs. You will also find a link to CASPA, the centralized application system for many, but not all, PA programs.
Searching for Academic Programs
American Anthropological Association — Use the "Advance Search" feature to search for masters and doctoral programs as well as specialties.
American Chemical Society — Search for programs by degree, specialty, and faculty.
American Economic Association — Alphabetical list of graduate programs for Ph.D. and terminal masters programs.
American Historical Society — Searchable database of history programs. You must log in to use the database, but you can create your own username and password and select "guest" to use the system for free.
American Mathematical Society — Search a sortable database to find masters and doctoral programs as well as fellowships.
American Musicological Society — Graduate programs for those seeking to become professors in the music and performance fields.
American Psychological Association — APA Accredited programs in different specialties.
National Women's Studies Association — Database allows you to search by degree offered.
Searching for Other Graduate Programs
The following links are provided for your reference. They may or may not represent the "best" of any program, but are provided as a research tool.
Gradschools.com — An Ad-supported site featuring a searchable database, including subsections in many academic disciplines.
US News and World Report's Grad School Rankings — A very popular resource; however, caution is advised when relying on the rankings. The rankings are based on overall measures and so may not be as useful for subspecialties, especially in the academic fields.
Letters of Recommendation
Letters of recommendation assist graduate schools in determining the strength of your academic preparation and the quality of the experiences you have had to prepare you for graduate study. Asking professors, employers, and others for letters may feel intimidating, but following these few simple pieces of advice can hopefully lead to you having a strong letter written on your behalf.
Consider, carefully, who your letter writers should be. Professors you consider should know your academic work very well and you should have had two or more courses with them. Other people to consider are employers, supervisors, coaches and others who have evaluated you in some capacity. Try to select people who will talk about different aspects of your capabilities and strengths so that collectively, you are presented as a strong candidate.
Ask your potential letter writers early! Professors, especially, are hit up early and often for letters. Asking early to secure a commitment is important to get a strong letter written in time for your application deadlines.
Provide an updated copy of your resume and a list of programs that you are planning to apply to. Often, faculty would like to see a draft of your personal statement before they begin writing.
Give your letter writers sufficient time to write the letter and give them a deadline earlier than you need it. If you would like to submit your application on December 1st, ask you letter writers to have their letters either uploaded to the system or delivered to you a couple of weeks before that. Keep in mind that faculty are reading papers, grading exams, preparing for classes, and advising students; they may need a bit of extra time to complete your request. Be patient, but do not hesitate to remind them occasionally and politely!
Send a thank you note! Good letters take time to write, so show your appreciation with a thank you note!
Graduate Admission Exams
The links to the following exams are provided for your resource. Always check with the programs you are interested in to determine what you need you take. The Prep Resources links are to both free and fee-based resources. Career Development makes no claims regarding the quality of any of the resources.
Exam
Info
Prep Resources
GRE
Required for most academic graduate programs and many professional ones as well. Given year-round on computer only. Plan to register at least 4-6 weeks prior to your planned test-taking date. Raw scores are shown immediately following the exam and official score reports are sent on to programs within 15 days.
GRE.org
UK
GRE on Kaplan.com
GMAT
Required for most business, finance, and accounting programs. Administered year-round on computer at at testing centers.
MBA.com Prepare for the GMATGMAT on Kaplan.com
LSAT
Law School Admissions Test. Administered in June, October, December, and February. Most law schools have rolling admissions but encourage applications early around Thanksgiving, so plan your exam-taking accordingly.
Dr. Dugi*LSAT on Kaplan.com
MCAT Application
The Medical College Admissions Test. Recommended to take in April or May of the Junior year in preparation for a summer application prior to the Senior year.
MCAT PrepMCAT on Kaplan.com
PCAT
The Pharmacy College Admissions Test. Offered in January, July, and September. Check with the program you are applying to in order to determine if the exam is accepted and preferred.
PCAT Practice TestPCAT on Kaplan.com
Praxis
Required for those entering the teaching profession. Check with the education faculty prior to registering to determine which exams to take.
Praxis Preparation Materials
VCAT
The Veterinary College Admissions Test is no longer being administered. Please check with the specific Veterinary School to determine which standardized test you should take.
*Dr. Don Dugi, Professor of Political Science offers a May-term, non-credit preparation course for the LSAT. Space is limited and students should inquire about the course after Spring Break, by emailing Dr. Dugi.