Mentoring in action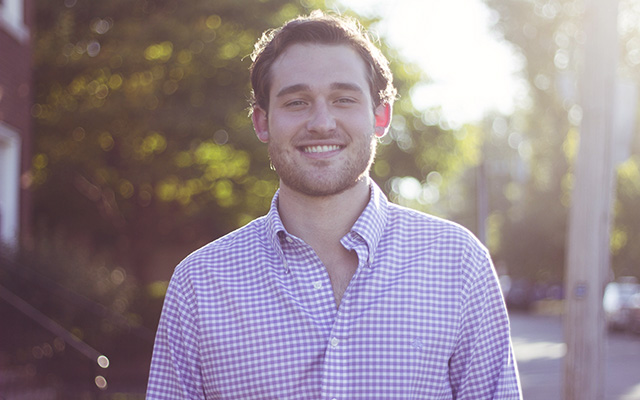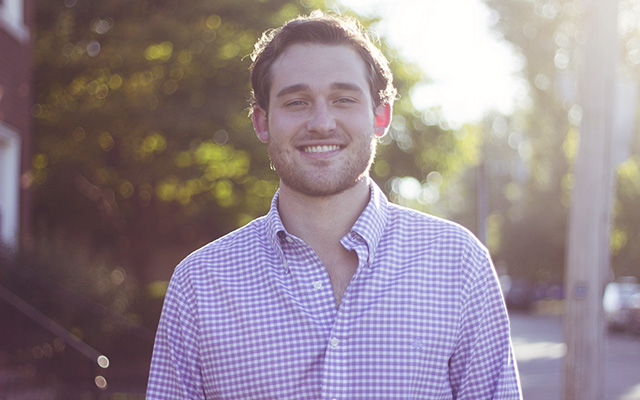 Josh Buckman '16 graduated into a full-time job as an analyst at MJX Asset Management in New York City—his dream job. It's a direct result of his summer internship at the company—what Buckman calls "one of the best experiences of my life." 
The internship, made possible through Transy's alumni network and 100 Doors to Success, exposed him to an unexpected side of finance and to a level of professionalism and an approach to living that redefined how he measures success.
"If I hadn't come to Transy, I would not have interned at this awesome firm. Transy was my platform for doing that," Buckman says. The economics and business administration double major says he owes his new career to Transylvania's liberal arts education and the mentoring he received through 100 Doors to Success.
Although Buckman didn't seek out a mentor, the opportunity came to him when one of his professors, who knows him well, matched his specific interests in finance to an alumnus based in Houston. The mentoring relationship led to new insights, additional networking and the life-changing summer internship. Getting to know his mentor, Buckman says, "definitely influenced how I think about my career path and life in general. He's shared a lot of advice with me. That's been invaluable."
---
From KyForward: Transylvania University mentoring program fuels students' career aspirations (3/22/2016)
---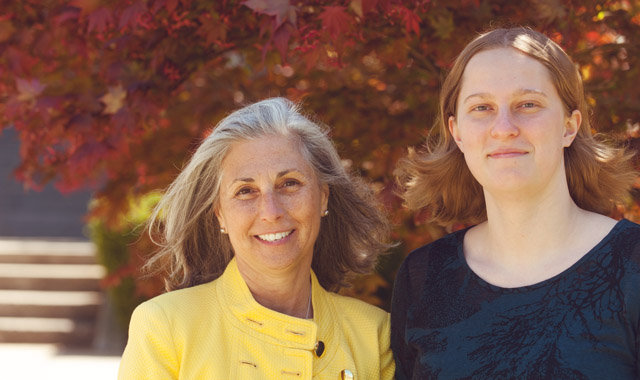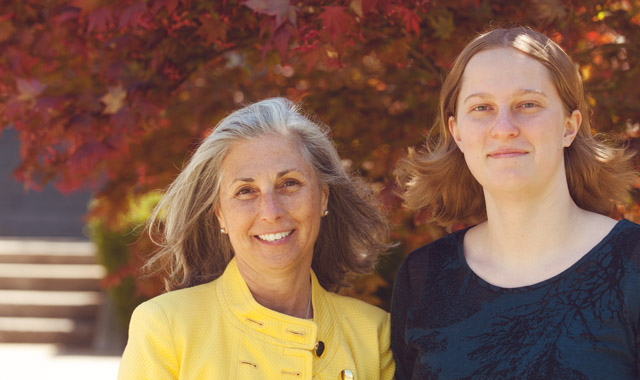 Going into her first year at Transylvania, Elizabeth Lewis '18 really had only one question she was looking to answer:
"Why don't I have my plan yet?"
It's a familiar refrain to many college students who are still in the process of discovering their strengths and passions. And it's the reason Lewis decided to participate in the 100 Doors to Success program, which found her paired up with Fayette District Court Judge Julie Goodman '76. Right away, Goodman shared her story about not declaring her English major until her junior year and then changing course by heading to law school after graduation.
"She helped encourage me, saying I don't have to have it all figured out right now—life can change at any moment," Lewis says. "I need to stop stressing about it and start letting it happen to me."
They meet over tea once every two weeks and discuss a myriad of topics, from politics and current events to travel plans and schoolwork. Lewis, who is from Dayton, Ohio, observes how Goodman built up her professional network and how her career has evolved since college.
"One of the most valuable things for any first-year student is to have those personal interactions with somebody who's older and more experienced and has a wealth of life in them that you might not necessarily have," Lewis says.
---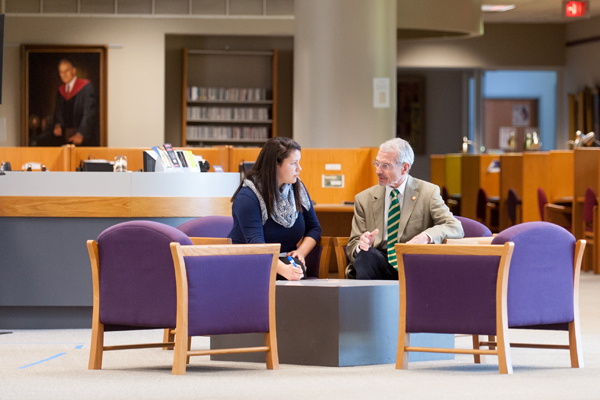 Kelsey Henry '18 jumped at the opportunity to take part in the 100 Doors to Success Mentoring Program.
"I was intrigued by the program and how it could give me an adult perspective on my goals and how to achieve them," Henry says. "I wanted to grow my professionalism and get advice from people who have careers."
A first-generation college student, Henry has a personal goal of achieving at least a master's degree. As a first-year student, she is already interested in finding the right path for her future. She loves history and the idea of becoming a curator. But what comes next?
The 100 Doors program paired her with A. Guy Waldrop '59, an alumnus and lifetime trustee with a broad network of relationships. Together, they set their own pace and goals. "Lucky for me," she says, "that meant being active, meeting with people and making connections."
During their first semester together, Henry met with the head of the marine biology department at the Smithsonian, discussing how curation works, sat in on a meeting of Lexington's commissioners, had a one-on-one interview with the mayor and visited an established artist's studio to talk about what inspires him to do his work and how he displays it. "Every meeting has given me a really good sense of learning something," Henry explains.
Henry has learned a lot in her first year. She knows how to realistically set goals and then actually achieve them. "My favorite lesson has been that regardless of what field you want to go into, it's going to be more complicated and harder than you think. But you can't give up on that dream just because it's going to be hard. At Transylvania, you're given the opportunity to take advantage of opportunities." 100 Doors to Success is helping her on her way.