Sustainability
Transylvania University affirms sustainability as a core value and integrates it into the intellectual and social life of students, faculty and staff by encouraging study, discussion and participation in sustainable practices on campus and in the community.
Sustainability Initiatives
Student Organizations
Transylvania Environmental Action League (TEAL) is a student-run organization dedicated to sustainability outreach and action, both on campus and beyond. Some of TEAL's activities include organizing a Low Impact Week and organizing a series of events focused on local food.
The Student Government Association (SGA) is a partner and leader in campus sustainability efforts. Several SGA committees are actively involved with sustainability initiatives across campus, including transportation and land management planning. SGA funded enhancements to printers to provide the option of duplex printing, funded recycling bins for every student room to encourage recycling and has financially supported the Transy Bikes! program.
Recycling
We recycle most materials, including paper, plastic, glass, aluminum, batteries, electronics and ink cartridges. We take bulk waste to a local company to be ground into mulch and other products.
Transy Bikes!

Transy Bikes! is a bike program with free bikes available for loan through the Transy Bikes! Shop. Transy Bikes!  is currently in transition and will be up and rolling again soon. Check back periodically for updates. For more information contact athletics@transy.edu.
Gardens
Transylvania has a community garden on campus behind Poole Residence Hall. Faculty have used the space for a May Term class and taught students about gardening! The campus garden is maintained by students. Campus and Community Engagement also has a partnership with London Ferrill Community Garden located on 3rd Street. The partnership includes organizing volunteers to help maintain the space that is owned by Christ Church Cathedral.
Conservation Coordinators
Conservation coordinators are the eyes and ears for sustainability across campus. Each academic and administrative building has a staff conservation coordinator, and there are conservation coordinators throughout the residence halls. Each semester, coordinators are responsible for conducting a sustainability audit of their building or hall, and they help the sustainability office promote and implement a variety of program and initiatives, including winter shutdown and Recycle+.
Green Loan Fund Projects
In 2013 Transylvania University applied for and was awarded a seed grant from the Jesse Ball duPont Fund to launch a Green Revolving Loan Fund (GRLF). Transylvania pledged to match the $75,000 seed money with $75,000 from the university's capital projects budget. Additionally, the University has the goal of raising an additional $150,000 through development efforts headed up by the university's development office. The university will continue to grow the fund through savings generated by Green Revolving Loan Fund projects, donations, and potential additional contributions from the university's capital projects budget.
The Green Revolving Loan Fund strengthens Transylvania's institutional capacity while ensuring that the campus is more sustainable. The fund is managed by the campus community through a Green Revolving Loan Fund Committee made up of students, faculty and staff.
The Green Revolving Loan Fund serves Transylvania and the environment by providing funding for utility conservation, waste reduction, renewable energy, education/behavioral change, and efficiency improvement projects.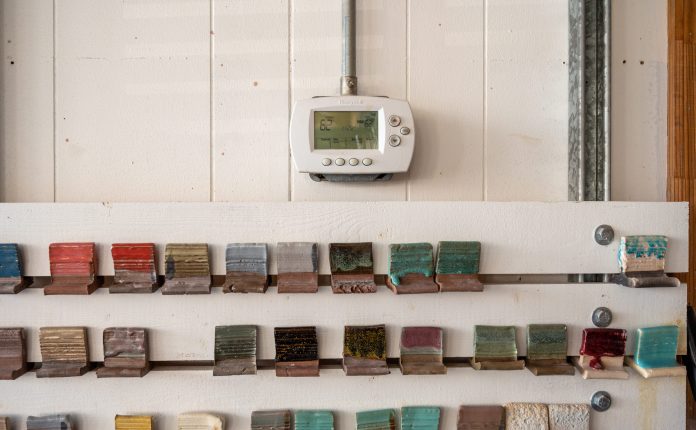 Programmable Remote Access Thermostats
Multiple installations of programmable remote access thermostats installed keep with the university energy policy, maintaining room temperatures by automatically changing to a different temperature range for operating hours and after-hours.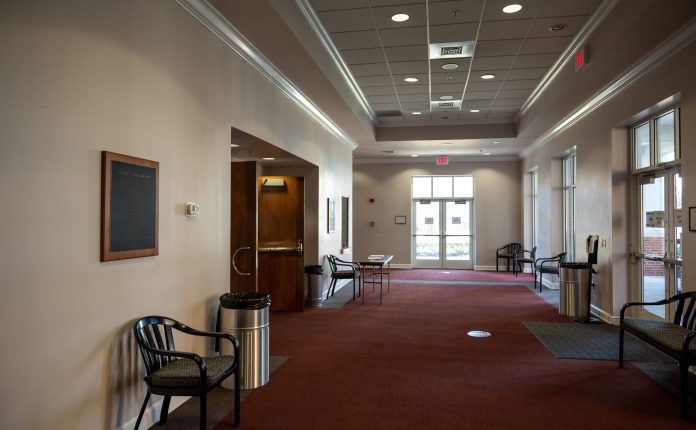 Install Energy Efficient Lighting – Little Theater
The old fluorescent lighting fixtures in Lucille C. Little Theater were replaced with more energy-efficient LED bulbs.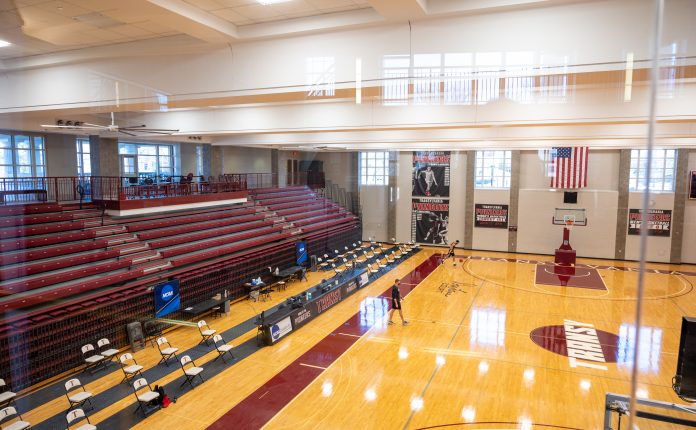 High-volume, Low-speed Fans
Four Big Ass Fans were installed in the Beck Performance Gym to lower utility bills through improved air circulation.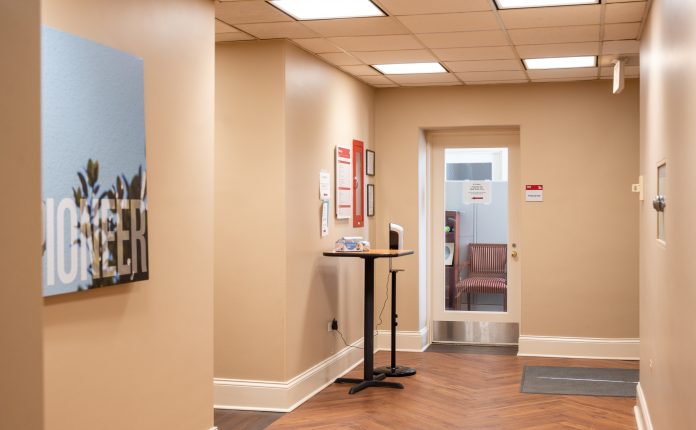 LED Lighting Retrofit – Old Morrison
The interior lighting of Old Morrison was replaced with energy-efficient LED lighting.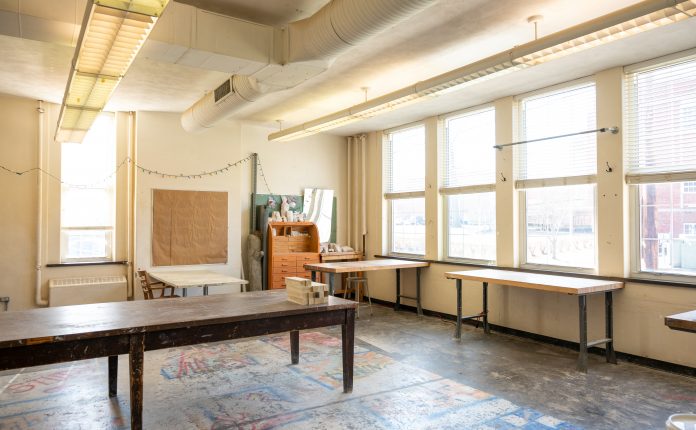 Install Energy Efficient Lighting – Shearer Art Building
The old lighting fixtures in the Shearer Art Building were replaced with high-efficiency fixtures and occupancy sensors that automatically turn off the lights after the room is no longer occupied.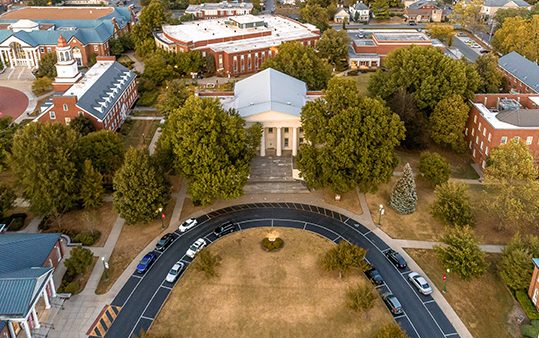 Old Morrison Circle – Green Pole LED Lighting Project
Seventeen existing pole light heads were replaced with new LED fixtures.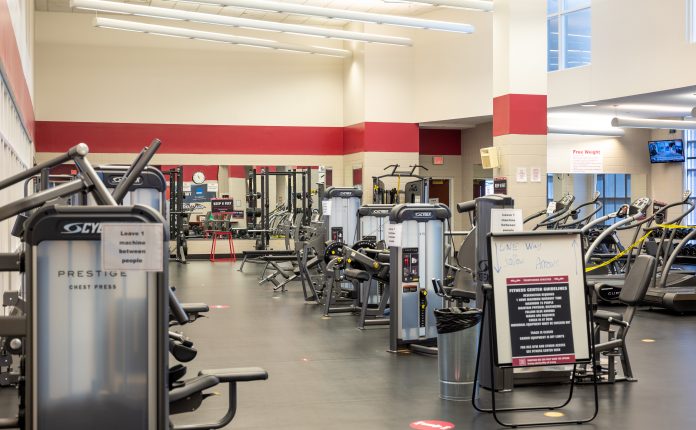 LED Lighting Retrofit – Beck Center
The Beck Center's interior lighting in several locations was replaced with energy-efficient LED lighting.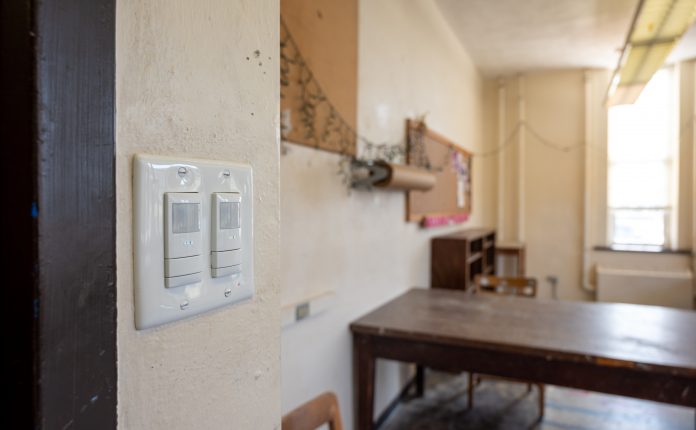 Occupancy Light Sensors
Multiple installations of these sensors allow lights to automatically turn off after no movement in the room for a preset amount of time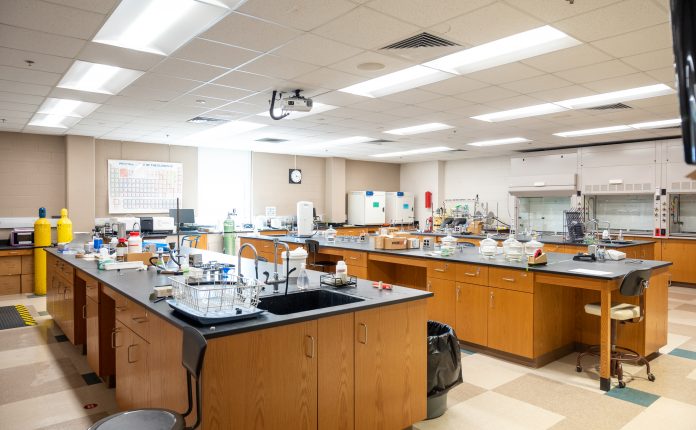 LED Lighting Retrofit – Brown Science Center
Four classrooms in the Brown Science Center had the interior lights replaced with energy-efficient LED lighting.
Air Cooled Ice Machine
An air-cooled ice machine was installed in the main dining hall to replace the vintage water-cooled unit to reduce water consumption and sewer use.
Low Flow Urinals
The installation of auto flushing devices and low flow flushing valves in the Beck Center's urinals.