Something for everyone
All that studying can work up quite the appetite, and luckily Transy has you covered. Students can purchase a meal plan, either a 19-meal-per-week plan, a 14-meal per-week plan, a 10-meal per-week plan or a plan offering 160 meals per term. Special meals are available for students with medical needs.
The Great Hall
The Great Hall is our main dining facility in the Campus Center. Transylvania University partners with Bon Appétit Management Company, an award-winning industry pioneer whose mission is "food service for a sustainable future." Bon Appétit offers delicious, nutritious and responsibly sourced meals across the Transy campus. We offer food for all needs and food sensitivities, including lines for gluten-free, vegetarian and vegan diets. View Bon Appétit's website for their daily menu and subscribe to their menu mail.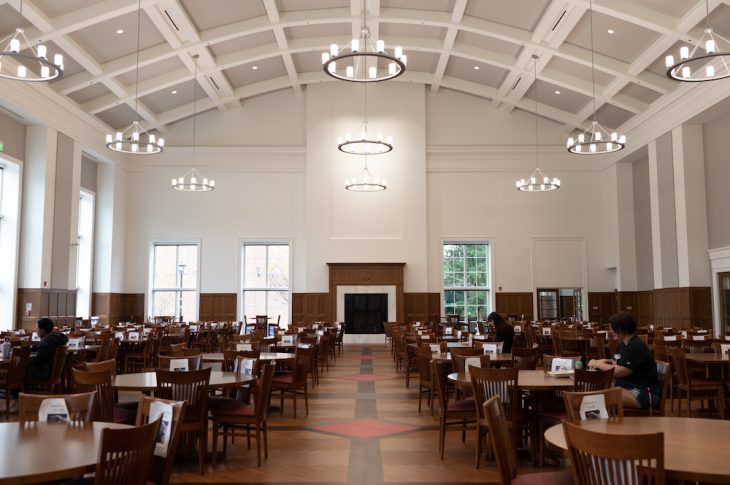 Rafskeller
Fondly known as "The Raf," the Rafskeller is our grab-and-go and late-night dining option in the Campus Center. It's a fun, casual place to enjoy a meal, have a coffee and hang out with your friends. Check out the menu and hours.

Gratz Perk Café
Choose from a large selection of fresh baked goods, salads, sandwiches and desserts. Gratz Perk features freshly brewed coffee, and much more. The cafe is located in the Glenn Building.

Dietary Requirements
Do you have particular dietary needs? Dining Services can accommodate your special dietary requirements. For more information, please contact us at 859-233-8217.