Your Residential Experience
Your residence hall room serves as an office, bedroom and living room, but there are other "living rooms" all over campus. From a cup of coffee at Gratz Perk to hanging out in the Rosenthal Common room, you'll find plenty of spaces you can turn into your own personal social spot.
Throughout the year you'll find activities such as outdoor concerts and picnics, Transy Night Out trips to the historic Kentucky Theater or a Lexington Legends baseball game or day trips to hike, kayak and rock climb at the famous Red River Gorge. After all, there's more to college than studying, right?

Living Off Campus
Commuter students are also encouraged to get involved in activities outside of the classroom. Make Transylvania your home away from home, and find out more about campus engagement opportunities.
Parking
Although you don't have to have a car on campus to get around, students may obtain a parking permit to park in any general parking lot on campus. Parking permits may be obtained at any time during the school year. For more information contact the Department of Public Safety at (859) 233-8118.
Meal Plans
Transylvania's dining service provides three meals a day in Rafskeller for resident and commuter students, faculty and staff and campus visitors. In addition, students may put money on their Crimson Card that may be used in the Rafskeller and Gratz Perk. See meal plan options.
Laundry
Laundry facilities are available in every residence hall. Wash Alert allows residents to see when machines are available using the internet and mobile app. Machines cost $1.25 to wash or dry and accept coins and Crimson Cards.
Study Areas
There are a number of study areas on campus available to students including space in the library, campus dining facilities, the campus center, and some residence hall lobbies including Thomson and Dalton-Voigt.​
Mail Service
Mailboxes for all residential students and commuters who request a campus mailbox, are located in room 1 of Old Morrison. A variety of mailing and expedited shipping services are also offered at this location.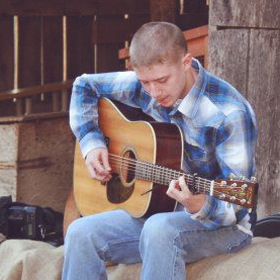 The first time I stepped foot on campus I knew this was where I wanted to be. The fact that we're in a bigger city—but there's still such a sense of community here—is what I loved as soon as I got here.
Timothy Baker '18
RESIDENCE LIFE FREQUENTLY ASKED QUESTIONS
Q. When can I see a residence hall room?
A. Room tours are offered during open house or by special appointment. You can make an appointment through the admissions office.
Q. When can upperclass students move into the halls for the fall term?
A. Upperclass students are permitted to move into the halls the Sunday before classes. The time prior to that is used for August term.
Q. What size carpet should I bring for my room?
A. Most residence hall rooms can accommodate an area rug approximately 10 feet by 10 feet.
Q. What is the window size in case I want to bring curtains?
A. The standard window opening is 68 inches wide and 49 inches long, and all windows have venetian blinds.
Q. How much closet space and storage space is there in the room?
A. Each resident will have approximately three feet of hanging space for clothes and a dresser with either five small drawers or four medium ones, plus a closet cabinet space measuring about three feet by three feet. Some students use an under-the-bed storage box (no more than six to eight inches tall).
Q. What size mattresses come with the rooms?
A. The mattresses are extra long twin size (80 inches long by 36 inches wide). Regular-sized sheets will not fit, but extra long sheets are available at most bedding stores or department stores.
Q. What beds come with the rooms, and can I loft them?
A. Twin bunk beds are provided. Furniture is to be kept in the rooms and may not be replaced by homemade beds, lofts or waterbeds. Lofting of beds is permitted in Thomson Hall, Dalton-Voigt Hall, Kincaid Hall and Bassett Hall with furniture designed to be lofted.
Q. What are the meal plan options, and how do I choose or change my meal plan?
A. There are four options for on-campus student meal plans: a 10-meals a week, 14-meals a week, 19-meals a week and 160 meals per semester. Additionally, commuter students can purchase two meal plans: a block or 40 or 60 meals that can be used at any time during the semester. Once you are given log-in credentials, you may choose your meal plan using TNet. You can change your meal plan option before the fall term by contacting the Office of Residence Life at (859) 233-8181.
Q. Can I control the temperature of my room?
A. Yes. Each room has an individually controlled air conditioning and heating unit.
Q. May I paint my room?
A. No, but many students decorate the walls with posters, photographs, etc. The suggestions for decorating your room vary by building (depending on the wall composition). A member of the Residence Life staff is happy to show you the best way to decorate your room.
Q. What computer facilities are available in the residence halls?
A. Print stations are available in all of the residence halls. All residence hall rooms have wireless and are wired for network connection. Academic Computing can help set up your system.
Q. I will begin school at Transylvania in the fall. When will I get my housing and roommate assignments?
A. These assignments will come to your Transylvania email account in mid-June.
Q. What will I need to bring with me when I move in?
A. A list of suggested items to bring is available here.