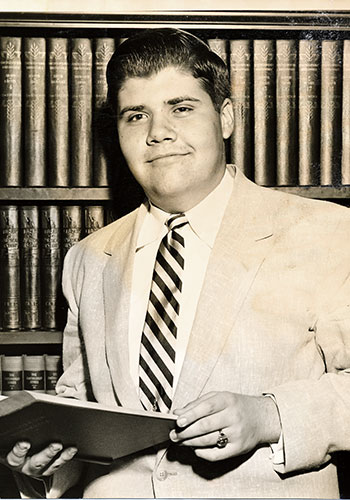 John E. Fryer, a 1957 pre-med graduate of Transylvania, was an accomplished psychiatrist and one of the most influential figures in LGBTQ* advocacy in American medical history. His 1972 address to the American Psychiatric Association—delivered in disguise and with a distorted voice—was a watershed moment that ultimately helped effectively remove homosexuality from the Diagnostic and Statistical Manual of Mental Disorders the following year.
John passed away in 2003 (read his sister's remembrance), but Transylvania honors his legacy by working to support and protect the rights and well-being of our students who come from groups that have historically been marginalized. That work is being supplemented thanks to a generous gift from Cole Rucker '85, who has established the John E. Fryer '57 Fund for Diversity and Inclusion. The fund includes an initial gift of $50,000, and an additional $25,000 challenge grant to encourage other alumni and friends to match Cole's challenge.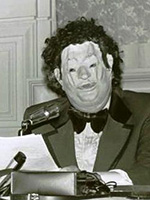 Above: John E. Fryer from the Transylvania University yearbook.
Right: Fryer wearing a Richard Nixon mask during his speech to the American Psychiatric Association in 1972.