To doubt everything and to believe everything are two equally convenient solutions; each saves us from thinking.

Henri Poincaré
Skeptical Odysseys: Through a Glass Darkly
To live honestly requires humble questioning of one's beliefs. When a person is unwilling to interrogate cherished assumptions and paradigms, stubborn convictions may limit growth and stifle deeper understanding. Yet, skepticism carries risks. Reckless doubt can obliterate solid ground and send one spiraling into a black hole of chaos and folly.
Join our yearlong odyssey through the perils and triumphs of skeptical inquiry — moments when skepticism and belief collide. Guided by inquisitive leaders in the arts, humanities, natural sciences and social sciences — thinkers who dare to question — the journey will surely deliver surprises as well as insights. Of that, you can be certain.
– Greg Partain, director of Creative Intelligence
Creative Intelligence Events
Additional speakers will be added as they are confirmed. Specific details regarding attendance at the events — whether they are in person or virtual, or any specific health protocols — will be included as they become available.
Sept. 21 and 22: Patrick Davis '11
Academic Convocation and Magic Show
Based in Manhattan, Transylvania graduate Patrick Davis '11 has become one of NYC's most in-demand magicians. He appears nightly in Speakeasy Magick, an exclusive show featuring New York's most elite magicians. Additionally, he acts as a magic consultant for both stage and television and is the creator and producer of The Society of Conjurers And Magicians (SCAM), a unique, puzzle-based magical experience.
Both of Davis's Transylvania events will demonstrate and explain how magicians can turn even the skeptical mind against itself.  At Convocation, he will explore the leading role magicians have assumed in applying skeptical inquiry to some of history's most sensational paranormal hoaxes and frauds. During his Friday evening performance, he will reveal psychological tools that magicians use to fool their audiences. 
Convocation talk — Thursday, Sept. 21, 4 p.m., Haggin Auditorium
"Ethical Deceptions: How Skepticism Has Guided Magicians in the War on Frauds, Cheats and Charlatans" 
Class visits — Friday, Sept. 22
Davis is available for class visits Sept. 22. Please contact Greg Partain to make arrangements.
Magic show — Friday, Sept. 22, 7 p.m., Haggin Auditorium 
"Thinking Like a Magician: A Skeptic's Guide to How Magic Works"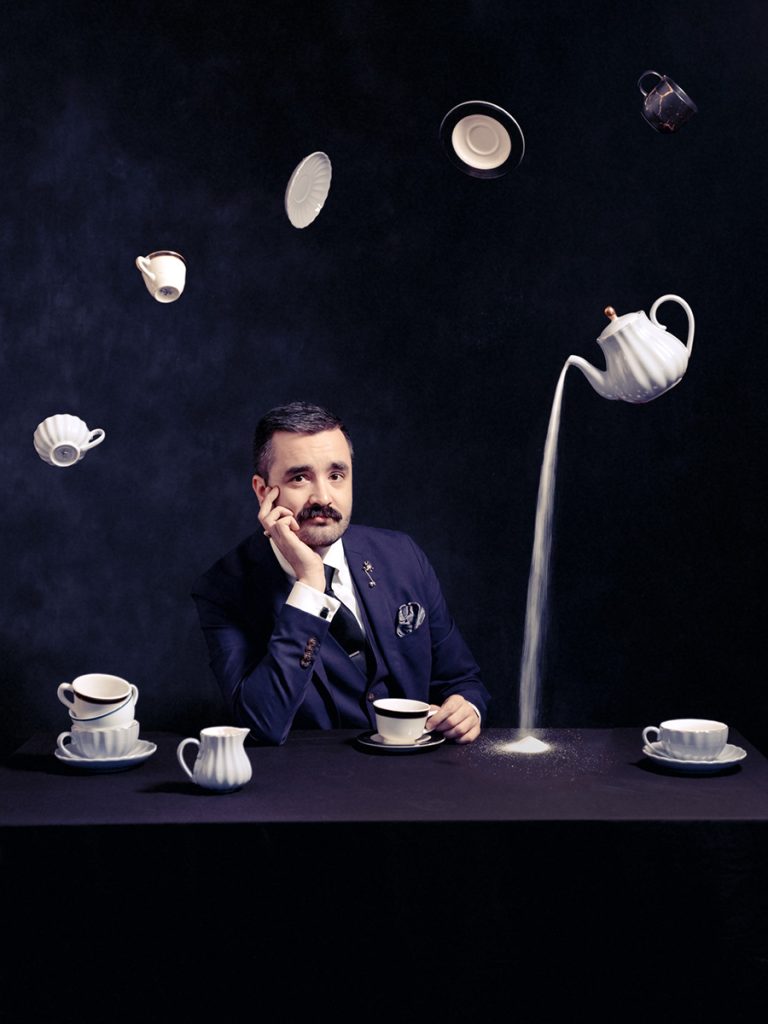 ---
October 12 and 13: Geraldine Ondrizek, artist
"Art, Disbelief, and Genetics"
For 25 years, Geraldine Ondrizek has collaborated with scientists and medical researchers to create architectural installations that explore personal and political issues related to medicine, genetics and ethics. The recipient of numerous grants and residencies in the U.S., France, Germany, England and Jordan, she has presented more than 40 solo exhibitions internationally. Ondrizek's work will be featured in Morlan Gallery's exhibit entitled Dis/Belief: Skeptical Realities and the Power of Interrogating Assumptions, which explores the diverse and complicated ways we engage with skepticism and belief in the pursuit of knowledge (Sept. 12-Oct. 6).
Artist Talk — Thursday, Oct. 12, 5 p.m., Carrick Theater
"Art, Disbelief, and Genetics"
Class Visits — Friday, Oct. 13
Ondrizek is available for class visits on Friday, Oct. 13. Please contact Greg Partain to make arrangements.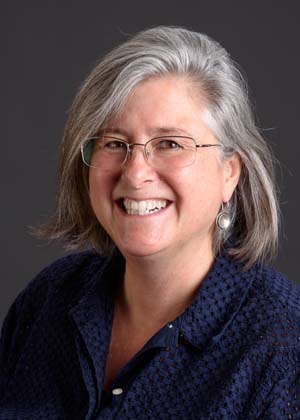 ---
October 24 and 25: Ricky Jones, political scientist
"Does America Believe in Truth, Justice, Freedom, and Equality?"
Raised by his grandmother in an Atlanta housing project, Ricky L. Jones became the first member of his immediate family to graduate from high school, then earned a Ph.D. in political science at age 28. Professor and chair of the University of Louisville's Department of Pan-African Studies, Dr. Jones has emerged as an outspoken public scholar undertaking innovative work on American race, politics, leadership and male identity. He is currently completing his third book, Colin, Confederates, and Con-Artists: Essays on Race, Sport and America.
"Does America really believe in the ideals of freedom, justice and equality that purportedly sit at the heart of the country?" Professor Jones inquires. "Are these values really for everyone, or for only a select few, with race as one of the starkest dividing lines? And are justifications for ongoing American racial stratification becoming so effective that truth itself is in doubt?"
Public talk — Tuesday, Oct. 24, 7 p.m., Strickland Auditorium
"Does America Believe in Truth, Justice, Freedom, and Equality?"
Informal Forum with Dr. Jones — Wednesday, Oct. 25; 9:30 a.m., Carrick Theater
Hosted by Dr. Peter Fosl, Transylvania philosophy professor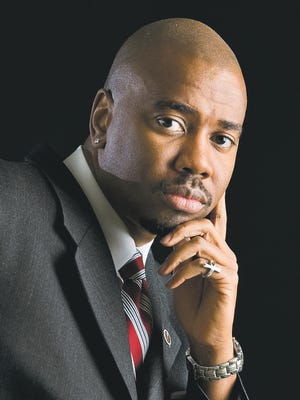 ---
November 30 and December 1: Isaac Saul, journalist
"Modern Media in Crisis: Untangling Bias, Partisanship, and Loss of Trust in the News"
A recent Gallup survey found that Americans' confidence in newspapers and television news has plummeted to an all-time low as the industry grapples with challenges ranging from overt bias in reporting to obligations to corporate interests and the basic dereliction of sound journalistic practices. To address the crisis in modern media, Isaac Saul founded Tangle News, an independent, nonpartisan news outlet that has pioneered a unique model of covering the most significant and controversial stories of the day by highlighting different perspectives across the political spectrum. Founded in 2020, Tangle has been recognized by The New York Times, Forbes, The Hustle, Substack and others as one of the most successful politics newsletters on the internet, as well as one of the least biased sources of news.
Prior to creating Tangle, during his decade as a politics reporter, Saul's work appeared in CNN, The Huffington Post, The New York Daily News, TIME Magazine, The Daily Mail, Yahoo! and The Forward. At Transylvania, he will map out solutions to the ongoing media crisis by discussing factors driving the loss of trust in the news, what needs to be done to change course, and how the industry must adapt to survive in today's political landscape.
Public Talk — Thursday, Nov. 30, Strickland Auditorium, 4 p.m.
"Modern Media in Crisis: Untangling Bias, Partisanship, and Loss of Trust in the News"
Informal Public Forum — Friday, Dec. 1, Carrick Theater, 9:30-10:30 a.m.