PumpkinMania
Join us Oct. 23 for the PumpkinMania Festival!
Transylvania University's PumpkinMania presented by White, Greer & Maggard Orthodontics returns to downtown Lexington with a family-friendly pumpkin carving event Sunday, Oct. 23, and a jack-o'-lantern display each night from Oct. 23-27.
The return of PumpkinMania is made possible this year by the generous support of White, Greer & Maggard Orthodontics.
---
The Transylvania and Lexington communities are invited to carve pumpkins Oct. 23 from 11 a.m.-4 p.m. All pumpkins and carving supplies will be provided.
Tickets
Register for a free, timed ticket for each member of your party. Individuals can request up to five tickets, and each will be good for one pumpkin and a treat bag. Please arrive at the time your ticket is reserved for. Your party will have one hour for carving, pictures and fun!
Location
The carving will be in front of Transylvania's Old Morrison administration building off Third Street.
Parking
Parking will be available in the Transylvania lots and on streets surrounding campus. Please read all signs and abide by parking limitations posted by the city.
View the jack-o'-lanterns!
The PumpkinMania display will be lit for five nights — rain or shine — Oct. 23-27.
On Friday, Oct. 28, the pumpkins will be collected by local farmers and used to feed farm animals. While we understand this means the display won't be up through Halloween 2022, recycling the pumpkins before they are no longer usable as feed meets our sustainability goals.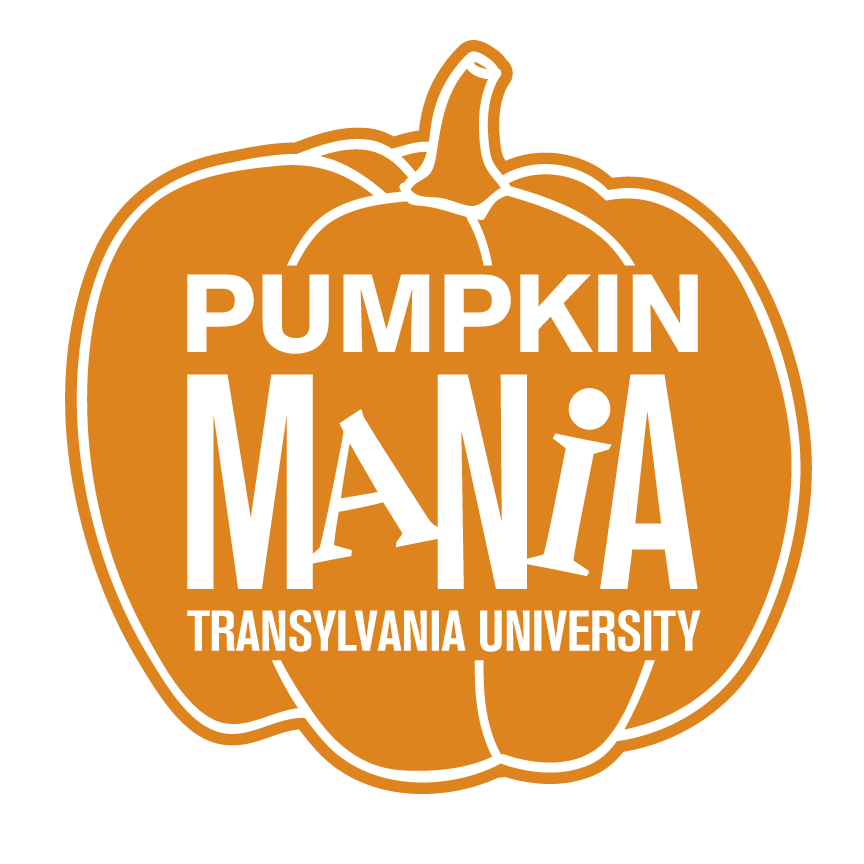 Thank you to our sponsors: