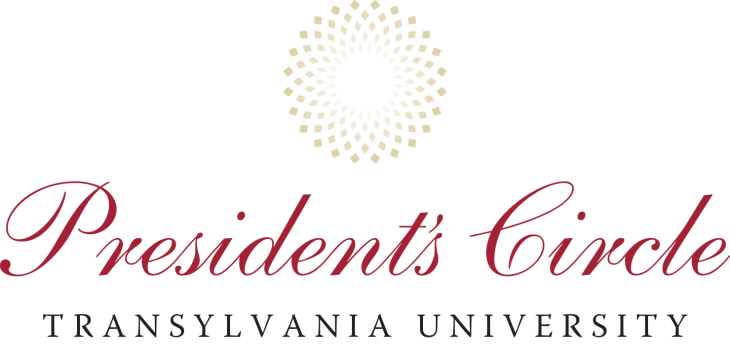 An invitation to join the President's Circle
Members of the President's and Young Alumni Leadership Circles are defined by their consistent leadership and service to Transylvania University. They demonstrate a tangible interest in shaping the future of the University and leading the efforts of alumni, parents and friends.
I want to thank you for all that you have given to sustain Transylvania's mission. Because of you, our graduates enter the world prepared to lead with creativity, purpose and for the greater good.
Annual gifts of $1,000 or more meet the most critical and enduring needs of Transylvania. This consistent giving not only sustains essential institutional priorities, but also inspires the entire Transylvania community. For alumni who graduated in the last decade, the thresholds to join the Young Alumni Leadership Circle have been adjusted to better reflect most people's capacity to give at your stage in life.
We invite you to make a substantive gift to any program or aspect of university life that most inspires you, and then allow us to honor you as a member of President's Circle.
President's Circle Giving Levels
Bronze: $1,000-$1,779
1780: $1,780-$2,499
Silver: $2,500-$4,999
Gold: $5,000-$9,999
Platinum: $10,000-$24,999
Founder's Circle: $25,000 or more
Young Alumni Levels
$100 Classes of 2021‑2024
$300 Classes of 2017‑2020
$500 Classes of 2015‑2016
$1,000 Classes of 2009‑2014
For more information, please contact sware@transy.edu or (859) 233‑8206.