Virtual Experiences at Transy
Connect Online
At Transylvania University, the health and well-being of our campus community is our highest priority. As the nation is practicing social distancing to help slow the spread of COVID-19, Transylvania has moved its classes online and canceled most on-campus events. This includes on-campus admissions visits.
But we know that the college search doesn't just end, so we are offering several ways for you to continue to learn how Transy can be a life-changing college experience.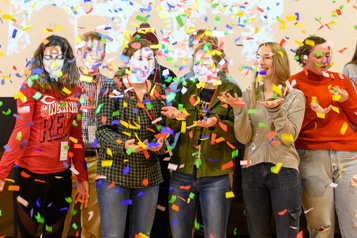 ADMITTED STUDENT INFORMATION
Consult our admitted student page for complete information to prepare you to attend Transy in the fall. Students admitted to Transy for fall 2020 can also register for phone sessions with admissions counselors.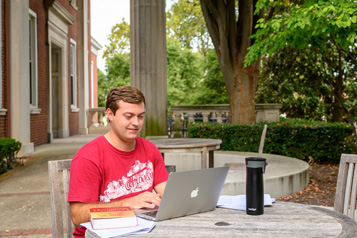 ONE-ON-ONE ADMISSIONS SESSIONS
Our admissions counselors are available by email and Google Voice, and phone calls with them can also be arranged. Schedule a session with them to talk through all your admissions questions. They're here to help guide you through this crucial time in your search, even if you can't meet in person.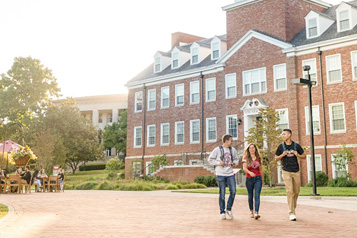 VIRTUAL TOUR
Browse our campus for yourself with the video tour. It features an interactive campus map, as well as interviews with current students, faculty and staff about all of the opportunities Transy has to offer.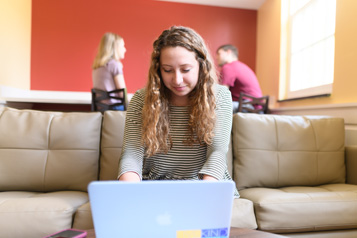 CONNECT ON SOCIAL MEDIA
Be part of our community on Instagram, Facebook, LInkedin and Twitter. Admitted students can get in touch on GroupMe. We love showing you around campus and introducing our students, faculty and staff through lots of stories and pictures.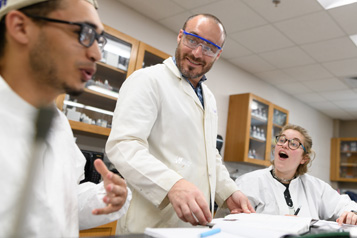 TAKE A DEEPER LOOK
Learn more about what's happening at Transy and get a deeper perspective on our academics, student life and alumni stories. Visit our 1780 blog for all the news.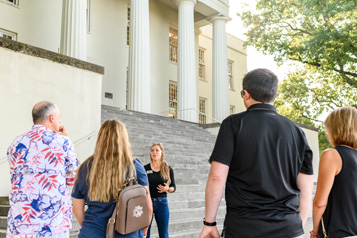 TRADITIONAL VISITS
Eventually we'll be back to business as usual around here. Take a look at our traditional visit options and plan to come see us in person later in the year.