Admitted Student Event
Pack your bags and join us on Transylvania University's campus for one of our two-day Crimson Compass events. We'll host you overnight and help you navigate the next steps and explore the new opportunities that await you as a Pioneer.
Five Reasons to attend Crimson Compass
Get to know your fellow Class of 2024 Pioneers.
Check out all of the major campus upgrades we've been making.
Picture yourself living in exciting downtown Lexington.
Meet our incredible faculty members who will help guide you to a successful college career.
Enjoy a whole bunch of great food and fun events as you get your first taste of life as a Transylvania Pioneer!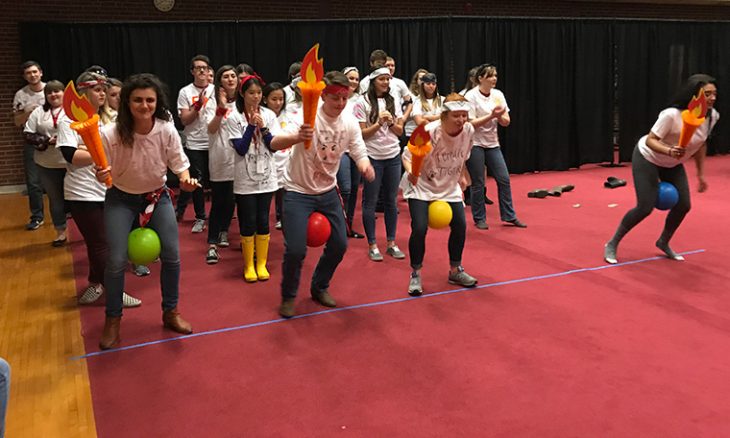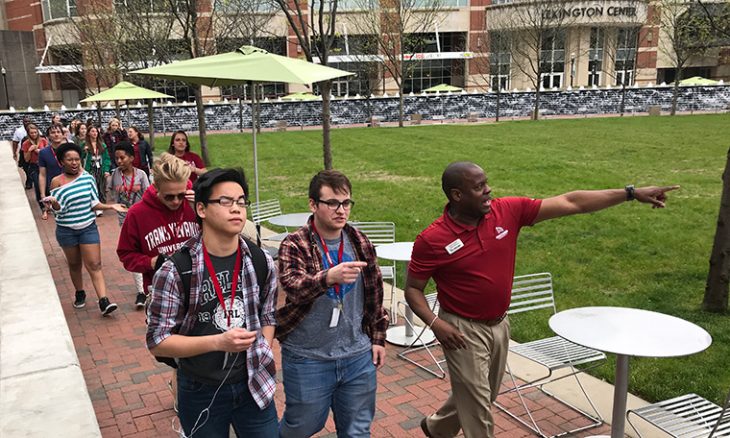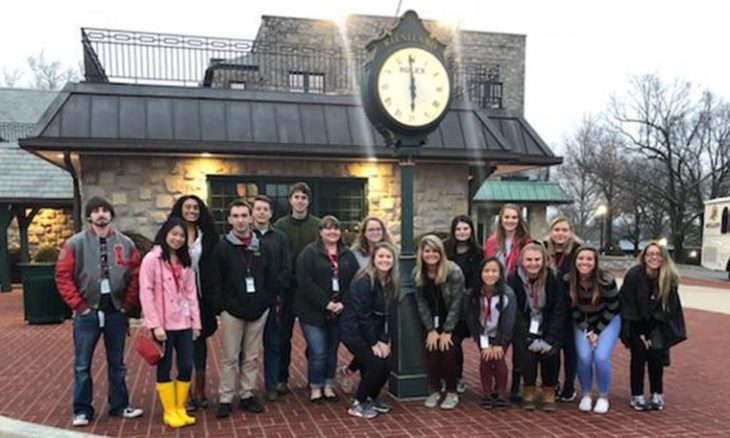 Tentative Schedule
Day 1
3:45 p.m. – Arrival and check-in at Cowgill Center
4:15 p.m. – Welcome from Transylvania
4:30 p.m. – Student and Family Break-out Sessions
6 p.m. – Dinner like a Pioneer
6:45 p.m. – Family members depart; students begin evening activity
Day 2
8:30 a.m. – Breakfast and Student Panel
9:30 a.m. – Transylvania Classroom visits
10:30 a.m. – The First-Year Academic Experience session
11:15 a.m. – Paying for Transy and Next Steps student and family sessions
Noon – Pioneer Resource Fair and confetti celebration for new Pioneers
After 12:30 p.m. – Optional lunch and campus tours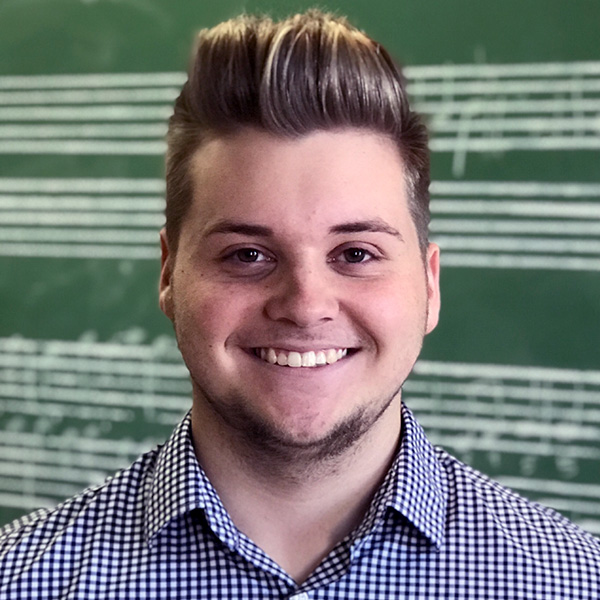 At Crimson Compass, you have the opportunity to meet friends, eat good food and learn why our students are so proud to be a part of this deeply woven community that we call family. Visiting our campus, especially for Crimson Compass, will be an experience you won't forget.
Jackson Campbell '22
Frequently Asked Questions
What should I bring to Crimson Compass?
We'll provide you with many of the materials you'll need for Crimson Compass, but there are a few things you should plan to bring with you:
A sleeping bag and pillow
Toiletries and shower items
Clothes for walking around town (Kentucky spring weather is notoriously unpredictable, so be sure to check the forecast)
Clothes to wear to classes and sessions with faculty (we're casual, but make a good first impression)
Your preferred note-taking device
Health insurance and release forms
An appetite
We've created a full packing list here that goes into further detail.
Where do I check in?
Check-in is in the Clive M. Beck Center on the corner of Broadway and Fourth Street. Here's a campus map for reference.
Where should we park?
Parking will be behind the Mitchell Fine Arts Center on Fourth Street—just print out this parking pass. We'll help you take your stuff to the Beck Center from there.
Where will I sleep?
This year we're camping out as one big, happy family in the Beck Center. It'll be a fun way to spend more time with your fellow classmates after the evening activities.
Where will my family sleep?
There are several hotels in the area—check this list of preferred hotels for a couple of the best options.
Do I need to bring cash?
Nope! All your meals and events are covered. Although, you may want to shop at the bookstore to pick up some sweet Transy swag before you go.
Who will be at the resource fair?
Student Transitions, Office of Campus and Community Engagement, Health and Wellness, Office of Diversity and Inclusion, Parent and Family Programs, Office of Global and Intercultural Engagement, Accounting and Financial Aid.
Can I deposit at Crimson Compass?
Yes, you can. The accounting office will be available to take cash, check and credit card deposit payments.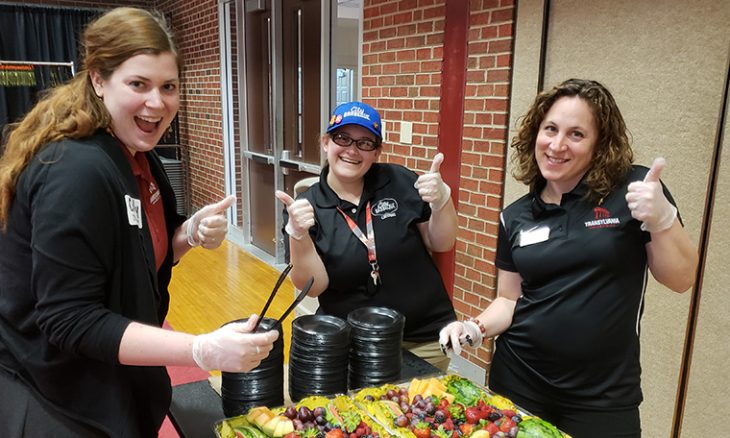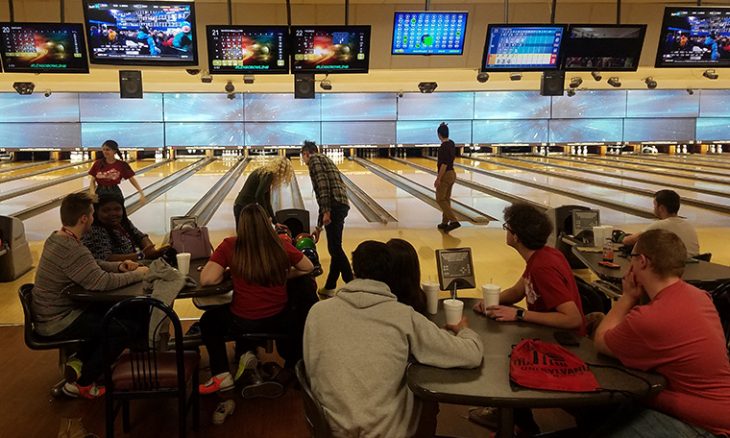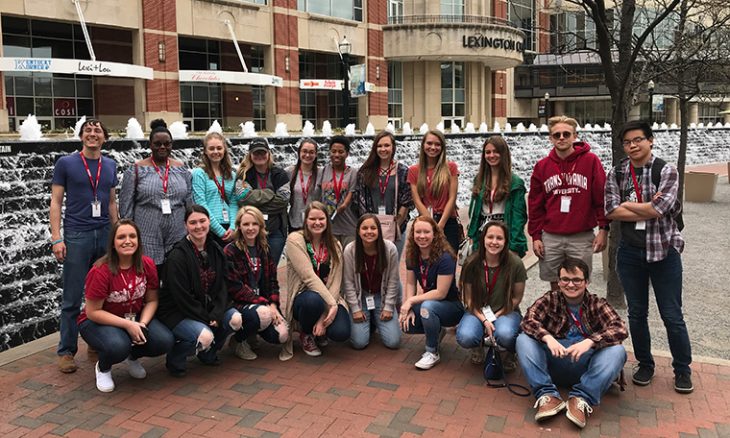 Preferred Hotels
Courtyard Marriott North
Contact: Meredith Brown, Sales Coordinator
859-253-4646
775 Newtown Ct.
Lexington, KY 40511
Hotel Phone: 859-253-4646
Springhill Suites
Contact: Damon Tichenor, Sales Manager
859-977-2558
863 S. Broadway
Lexington, KY 40391
Hotel Phone: 859-225-1500