What's Your Pioneer Type?
It's all about the journey
The world is your playground. You feel most alive when you're visiting new places and trying new experiences. You never back down from an expedition, no matter how far or how different. You want to see it all for yourself.
Academic opportunities that may interest you

Peace Corps Prep Program
Transylvania in Ireland Summer Program
GlobalTransy Programs in France, Germany, Greece, Italy and Spain
Kentucky Institute for International Study Summer Courses in Austria, Chile, Costa Rica, Cuba and more
May Term Travel Courses
>2019 destinations include Egypt, Jordan, Israel, Netherlands, Germany, Austria, China, Italy, Peru and Spain.
Study Abroad
Recent destinations include Netherlands, Belize, France, Germany, Panama and the Illyrian Coast.
Fulbright English Teaching Assistantships

Campus Organizations You May Be Interested In

American Sign Language Club
China Club
French Club (Le Cercle Francais)
German Club
Sodalitas (Classics Club)
Spanish Club
Student Organization for Latinos (SOL)
Transy Interfaith Alliance

Internship and Career Opportunities

The JET Program
The Fulbright Program
AmeriCorps VISTA
Teach for America

Cool Classes

ANTH 3344 – Global Health
EDU 2414 – Immigration and LInguistic Diversity in US Schools
IDS 1111 – Service Learning in Guatemala
ARTH 2664 – Chinese Calligraphy
REL 1001 – Introduction to Prayer and Meditation
ANTH 3404 – Sustainable Development
ENG 2284 – South African Fiction, 1960-1994
PHIL 2164 – Bioethics
BIO 3204 – Animal Behavior
Meet some Adventurers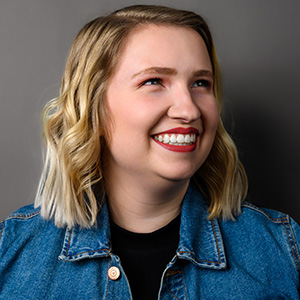 Savannah Lambert spent a semester abroad in Germany through the Kentucky Institute for International Studies, where she took classes with students from all over the world and took part in a community theater production in German. She's part of Transy's nationally recognized speech and debate team and is pursuing a career in diplomacy with her majors in international affairs and German.
Transy has a global outlook, which is really impressive given the size of the institution. Because of that we're able to have much more intense and productive discussions where everyone's voice is able to be heard. We're able to elevate all these different points of view that help make us more globalized citizens.

Savannah Lambert '21
Jessi Samuel double-majored in sociology/anthropology and psychology, so it's safe to say she thinks deeply about people and their cultures. At Transy she's gotten the opportunity to take that curiosity beyond campus and learn about diverse cultures by seeing them for herself. She studied music in Costa Rica and is taking advantage of Transylvania's Peace Corps Prep Program, where she is earning special consideration for acceptance into the Peace Corps after college.
Transylvania has provided me with so many opportunities over the past four years. From my study abroad experience, I learned that music is a way to connect globally across an array of cultures. It's one aspect of life that can be used to connect us all.

Jessi Samuel '19