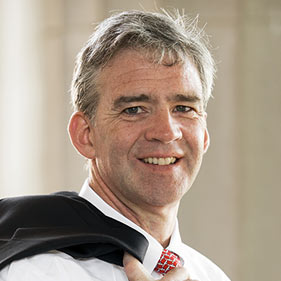 In 2014, I made what was to some the unlikely decision to leave the excitement and glamour of the greater New York City area, where I had lived all of my life, to take the helm of a historic college in the country's heartland. Few could understand how Transylvania University's stalwart commitment to a rigorous liberal arts education, its dedicated faculty and its astonishingly bright and engaged students beckoned to me.
What I have found at Transylvania is an unparalleled commitment to helping students discover their passions, their strengths and their potential. I have found a faculty personally engaged in the success of its students. I have found an environment that encourages curiosity and intellectual discourse. And I have found a thriving, dynamic city with wide-ranging cultural and economic opportunities.
Since my arrival on campus, we have witnessed a remarkable renewal of spirit and renewal of investment in our students and our campus. New residence halls are opening, providing contemporary living and learning spaces for our students. Iconic classroom buildings are being refurbished to ensure students, and faculty have modern pedagogical tools at their fingertips. Students, faculty and staff are examining the campus culture and our individual behaviors to be sure all students from all backgrounds feel safe and welcome.
After more than two centuries, we continue to graduate young adults ready to tackle the world's biggest problems. And our growing network of successful graduates stands ready to provide guidance, mentoring and occasionally shelter for our newest Transylvania Pioneers.
Whether you're looking for a stimulating environment where you can pursue a degree or a career, or whether you're looking for local opportunities for cultural or intellectual exploration, I encourage you to take a closer look at Transylvania.
Sincerely,
Seamus Carey
President