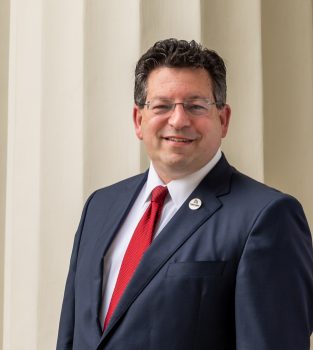 The college search can be an overwhelming process. No doubt you are carefully considering a wide variety of factors to help determine which university is the right "fit" for you. You're looking for a school where you'll thrive on campus while being prepared for an enriching life and career long after you've graduated.
So what is it that makes Transylvania University so unique? Why are employers seeking out our graduates? How is it that so many of our alumni excel? Why are so many making an impact in their professions, organizations, and communities?
In short, it is because we offer the best of both worlds: a very personalized education on a campus in the heart of a vibrant city:
We rely on our deep roots in the liberal arts tradition to give you broad exposure to a number of fields, where you can identify your passions and learn to make connections between subjects.
We have an engaged and experienced faculty offering world-class training within each of our majors.
Our location in downtown Lexington, Kentucky, offers a world of opportunities for not just jobs and internships, but service, arts and mentorship.
This combination develops the critical thinking, communications, creative and collaborative skills that graduate and professional programs and employers are seeking – regardless of major.
Our dedicated professors — as well as staff, coaches and alumni — take the time to get to know you personally and help you develop your skills. They go out of their way to find the opportunities that allow you to gain valuable experience. This is why we regularly have:
100% of our recommended students accepted to law schools
90% of our recommended students accepted to medical schools
95% of our graduates employed or in grad school within six months of earning their degrees
This is the place that will prepare you for our rapidly changing world where the most valuable capabilities are those that cannot be outsourced or automated — skills like creativity and empathy and problem finding. Today's students need to be equipped for careers that may not even have been invented yet, and that's exactly what we aim to do.
As you browse our website, know that what you learn here won't just make you ready for your first job out of college, but for your entire future. You'll be challenged to pursue bold paths, finding new ways to engage with the world that will leave a lasting impression.
I hope you'll take the first step toward your own bold path at Transylvania. The best way to see for yourself just how life-changing this place can be is to visit our campus, meet with our faculty and staff and experience the amazing opportunities that await you here.
I look forward to seeing you soon.
Brien Lewis
President