You're In!
This is the college experience you've been dreaming about.
#TRANSY2026
Submit Your Deposit Today
Make your acceptance into the Transylvania Pioneer family official. Just submit your non-refundable $350 deposit online here.
Connect with Transy
Show off your Pioneer Pride!
Use #Transy2026 to connect with your classmates and follow us on social
Grab Your Gear
It's never to early to start stocking up on Transy tees, hoodies, hats and more. Visit the bookstore online.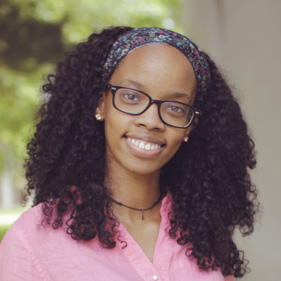 I have learned to value the time spent speaking to professors because they are such amazing people. You just never know how much you can learn or unlearn from them.
Benita Nzamuye '17
Rwanda
Next Steps
Become a Pioneer and submit your enrollment deposit. From this point forward, you will receive all official communication via email from the Office of Admissions and Student Life.
Submit your financial documents. Before you can enroll, you must complete Certification of Finances. Please make sure that you have submitted your bank statements and Certification of Finances to Dean of Students Michael Covert, mcovert@transy.edu.
International students must provide verification of financial support as part of their application by submitting this form and supporting documentation as described in the directions.
Follow I-20 Instructions Once you receive your I-20 and SEVIS ID, you will need to take the next steps. A Designated School Official (DSO) will email you with full instructions.
The not-so-fun stuff: forms. Check back soon for important forms to fill out over the summer to complete your full enrollment at Transy. Forms will only become available after you have deposited. Submission of all forms is required for first‑year students unless otherwise indicated. You'll get access to fill out some of those forms in the Admission Portal (transy.edu/portal/admission) once you've submitted your deposit. Log in with the email address and password you used in your application.
International Student Orientation is in August prior to New Student Move-in Day. We work hard to make sure that you are fully prepared to be successful on our campus. The two-day orientation is designed to make you feel more comfortable on campus and in the Lexington community. You will have plenty of opportunities to become familiar with the campus and surrounding community, make sure you have all the materials you need and attend academic sessions.
Your Residence Hall
Transy has built all-new residence halls in recent years with community living in mind. You'll find suite-style living with one bathroom for every four students, and there are plenty of spaces to spend time in making lifelong friends.
You'll love living in our first-year residence halls, with big rooms and plenty of community spaces to hang out with friends. Amenities include:
Tempur-Pedic mattresses
Private suite bathrooms
Laundry facilities
Cable and Wi-Fi
Computer labs/printers
And much more
See all the first-year residence halls and detailed floor plans.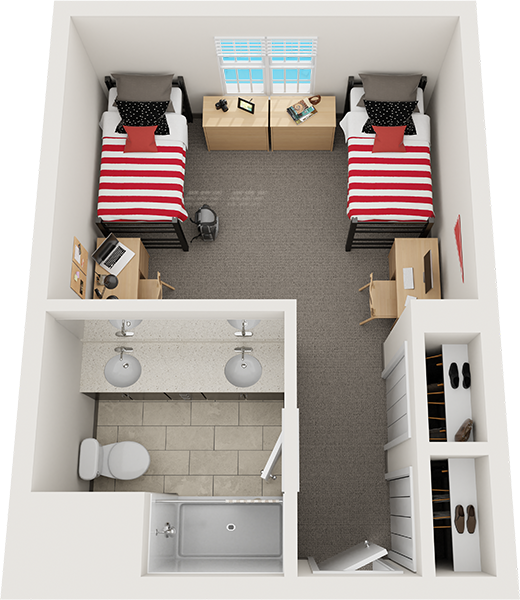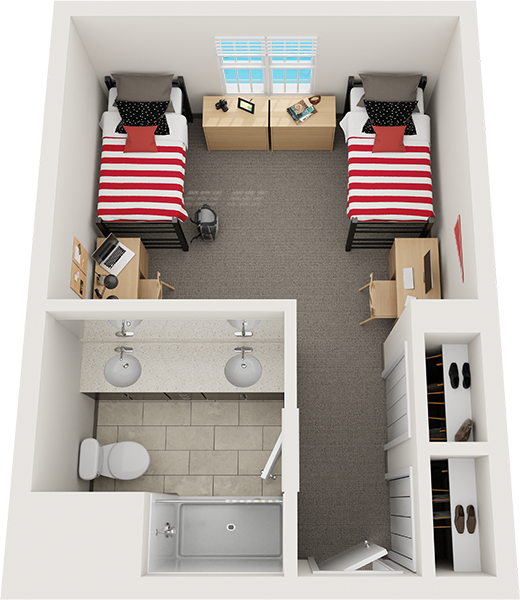 Campus Dining
Our food service provider, Bon Appétit, makes fresh, delicious, locally sourced food every day in our campus eateries. We'll even cater to your dietary restrictions, including gluten allergies. Visit the Café Bon Appétit website to learn more.
Meal Plans: 10 meals per week • 14 meals per weeks • 19 meals per week • 160 meals per term Meal Plan Details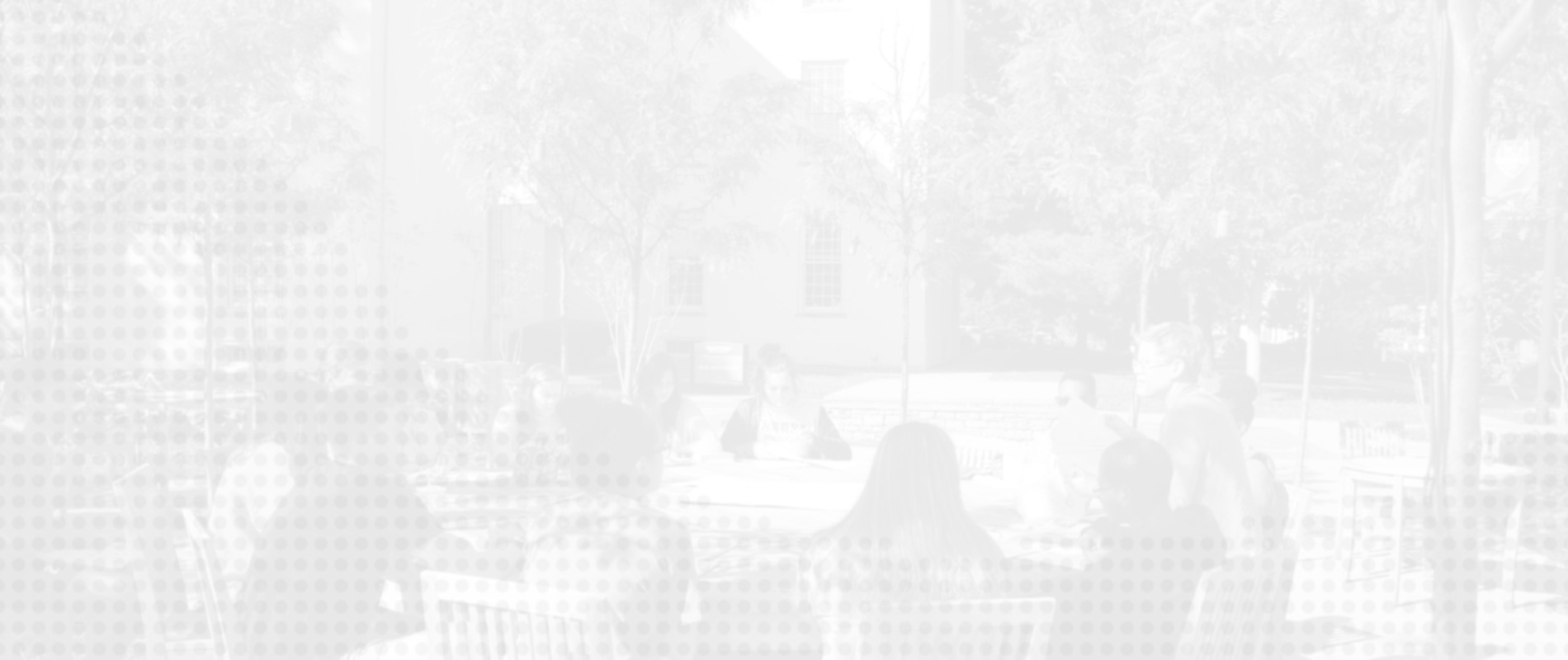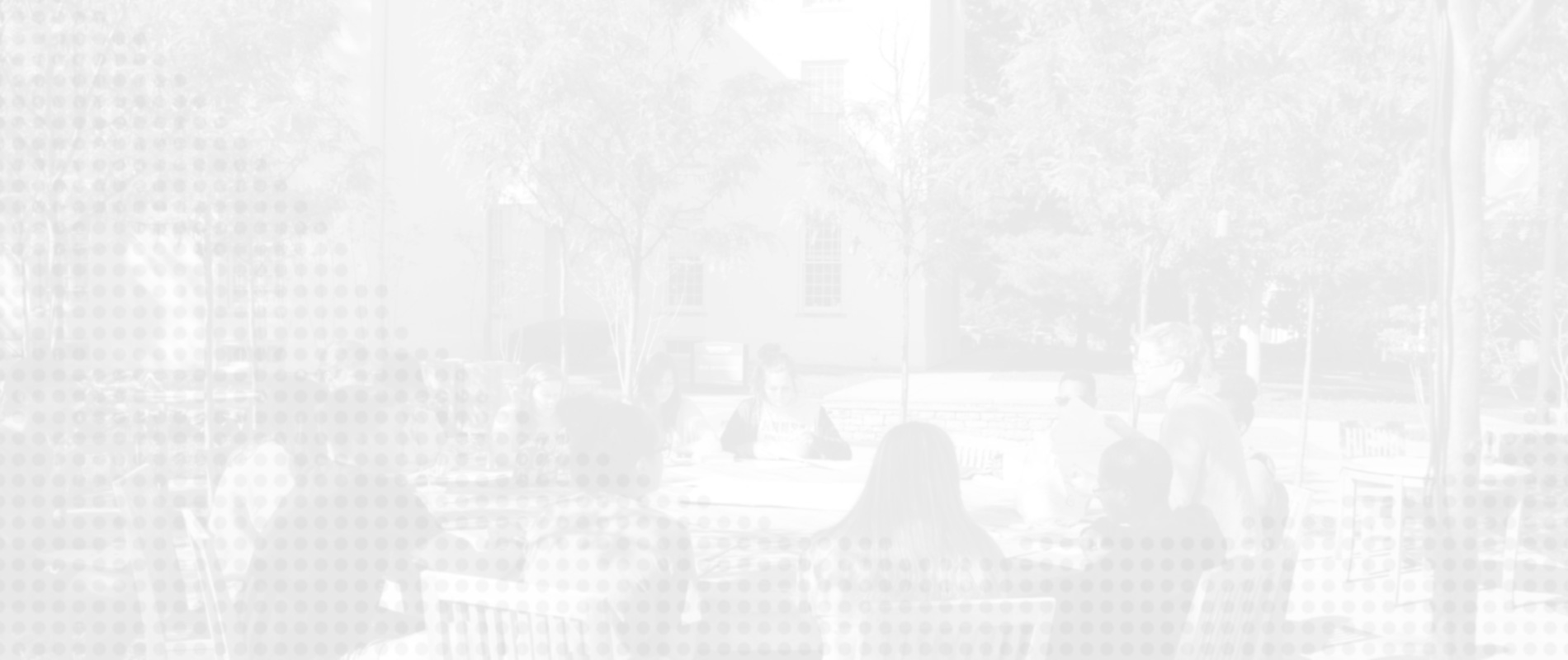 First Engagements
We've designed First Engagements to help ease your academic and social transition to college. Faculty, staff and student leaders are ready to help you learn all there is to know about being a Transylvania Pioneer.


Grab Your Gear!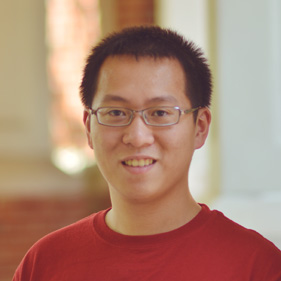 Transylvania is more than a university—it is a tight community where everyone can find their connection and belonging here. It has always been very supportive to me—letting me try all the options and choose the best one.
Nanhao Chen '18
China
I Have Questions About…
We know you probably have a million questions about what to do now that you're admitted to Transy. We've tried to answer many of those here:
When do I need to make my final college decision?
You can make your college decision and ultimately send in your enrollment deposit at anytime, but the earlier the better. The sooner you deposit, the better chance you'll have at early class registration and early selection of residence halls. Don't wait too long, as choices do become limited.
How do I submit the $350 deposit?
The $350 deposit reserves your space in our incoming class. To submit, you can send a check with the enclosed deposit card and reply envelope, or pay online by electronic check, Master Card, Discover or American Express.
Select ‹Kentucky›, ‹Transylvania University› and ‹Enrollment Deposit.› No login or password is required.
You will need your name, your Account Holder ID# provided in the admissions letter and the last four digits of your SSN.
When will I know my out‑of‑pocket cost to attend Transylvania University?
Our financial aid office will begin sending financial aid packages during the second semester of your senior year. From that document, you will see the financial aid you've qualified for, additional financial resources and your out-of-pocket costs.
Are there other forms I need to fill out?
There are a handful of documents you will complete over the summer to help us prepare for your arrival in August. Once you submit your deposit, we'll direct you to more information on our website.
How/when can I visit the campus?
We will continue to offer both in-person and virtual options for campus visits. You can always check our Visit Options for different opportunities.
How are you handling COVID-19 on campus?
Transy has developed a thorough plan to keep our community as safe as possible during the COVID-19 pandemic. Read our Healthy at Transy guidelines to learn about the protocols we have in place for housing, dining, cleaning and more.