You're In!
This is the college experience you've been dreaming about.
#TRANSY2026
Submit Your Deposit Today
Make your acceptance into the Transylvania Pioneer family official. Just submit your non-refundable $350 deposit online here.
Connect with Transy
Show off your Pioneer Pride!
Use #Transy2026 to connect with your classmates and follow us on social
Grab Your Gear
It's never to early to start stocking up on Transy tees, hoodies, hats and more. Visit the bookstore online.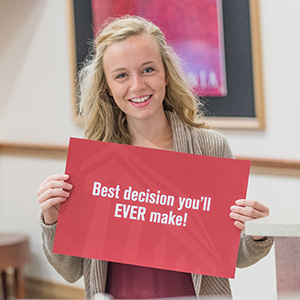 I instantly loved the community at Transy. Everyone meshes together so naturally, while still bringing a variety of ideas and perspectives to the table.
Sadie Middleton
Next Steps
Are you an international student? Read our next steps for international students.
Submit your deposit. Submit your $350 deposit online to secure your spot in the Class of 2026. It's official!
Review your financial aid package. Starting in January 2022, you will receive a financial aid package provided we have your FAFSA. Take a good look at the financial aid package you received in the mail, where you'll find all the scholarships, grants and loans you're qualified for. We've created a helpful guide to your financial aid package in case you have any questions.
The not‑so‑fun stuff: forms. Check back soon for important forms to fill out over the summer to complete your full enrollment at Transy. Forms will only become available after you have deposited. Submission of all forms is required for first‑year students unless otherwise indicated. You'll get access to fill out some of those forms in the Admission Portal (transy.edu/portal/admission) once you've submitted your deposit. Log in with the email address and password you used in your application.
Get your Transy email.
Beginning in June, you'll receive your email address and login information. It will typically consist of the first letter of your first name, first letter of your middle name, full last name and class year.
Here's an example: Lucy M. Martinez, Class of 2026, would be lmmartinez26@transy.edu.
Check your email daily! All important reminders, forms and communication will go to your Transy email starting in June.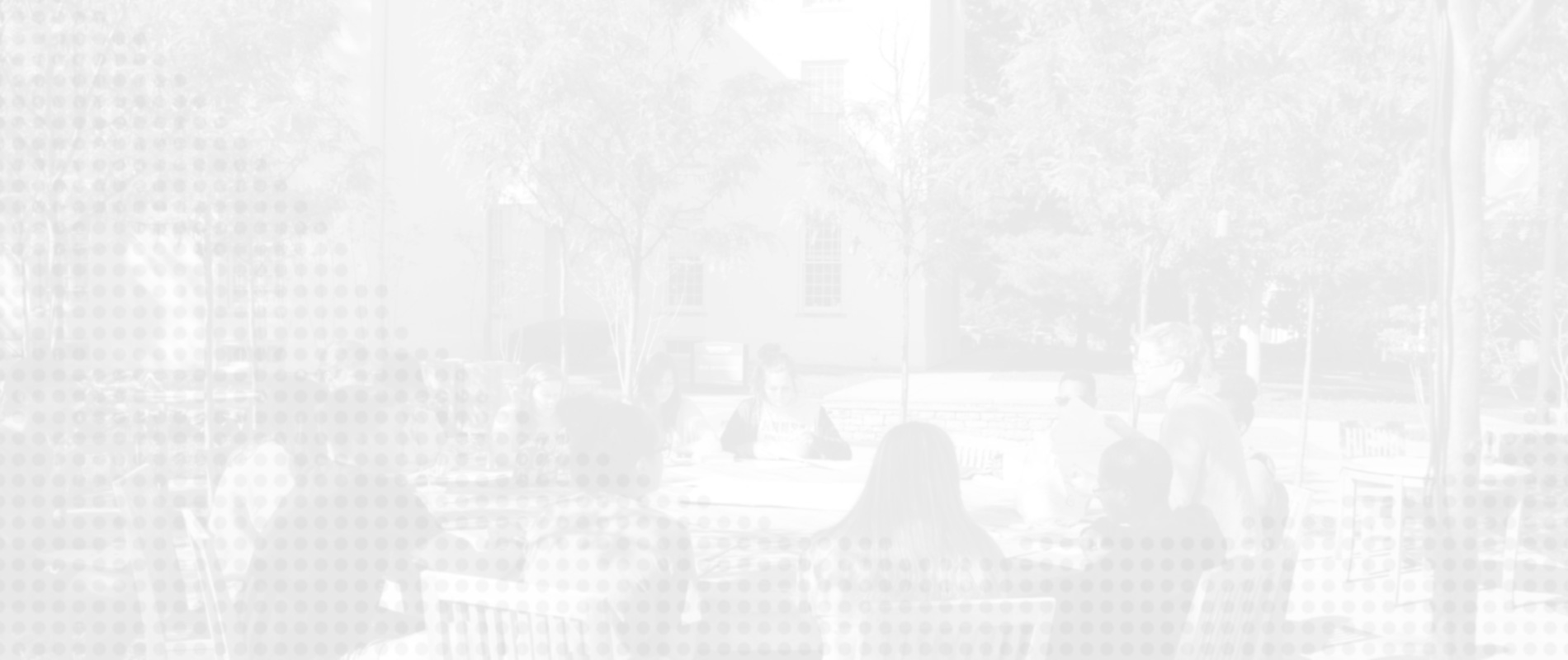 Early deposit = Special perks!
Want to be a Pioneer? Making your decision early can be of benefit! If you submit your non-refundable $350 enrollment deposit by the March 15 priority deposit deadline, you'll gain some pretty awesome perks, including:
Priority Residence Hall Selection

– Puts you to in the first group to select residence hall selection when it becomes available

Priority Class Registration

– Gives you access to select your first semester classes before the rest of your peers

Early Academic Advisor Assignment

– Provides you to with your faculty academic advisor prior to your arrival to campus

Guaranteed 100 Doors mentor

– Pairs you with an alumni mentor as soon as you desire!

Two Transy housewarming gifts

from the Office of Admissions to welcome you to campus!
Your Residence Hall
Transy has built all-new residence halls in recent years with community living in mind. You'll find suite-style living with one bathroom for every four students, and there are plenty of spaces to spend time in making lifelong friends.
You'll love living in our first-year residence halls, with big rooms and plenty of community spaces to hang out with friends. Amenities include:
Tempur-Pedic mattresses
Private suite bathrooms
Laundry facilities
Cable and Wi-Fi
Computer labs/printers
And much more
See all the first-year residence halls and detailed floor plans.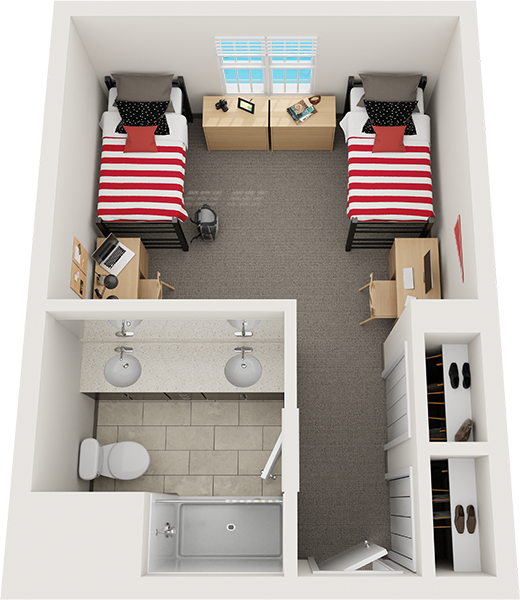 Campus Dining
Our food service provider, Bon Appétit, makes fresh, delicious, locally sourced food every day in our campus eateries. We'll even cater to your dietary restrictions, including gluten allergies. Visit the Café Bon Appétit website to learn more.
Meal Plans: 10 meals per week • 14 meals per weeks • 19 meals per week • 160 meals per term Meal Plan Details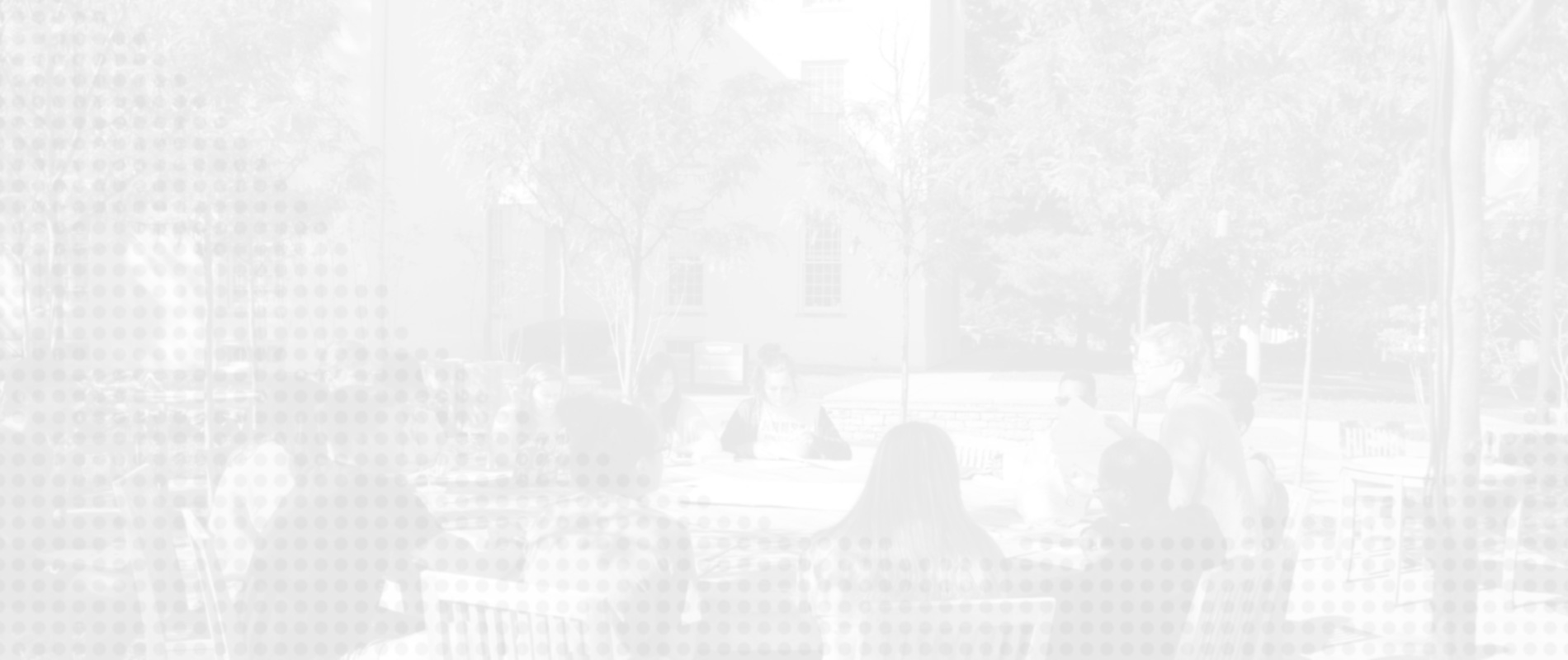 New Student Orientation
We've designed Orientation and First Engagements to help ease your academic and social transition to college. Faculty, staff and student leaders are ready to help you learn all there is to know about being a Transylvania Pioneer.

Grab Your Gear!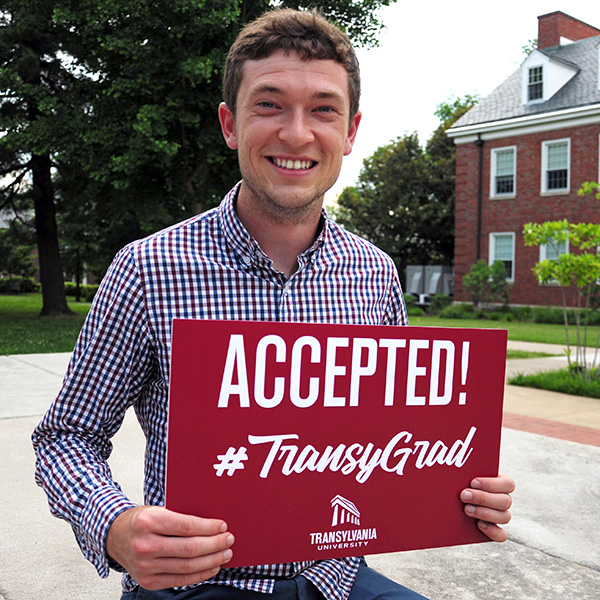 Transylvania is the single best decision I ever made in my life.
Daniel Cooper
I Have Questions About…
We know you probably have a million questions about what to do now that you're admitted to Transy. We've tried to answer many of those here:
When do I need to make my final college decision?
You can make your college decision and ultimately send in your enrollment deposit at anytime, but the earlier the better. The sooner you deposit, the better chance you'll have at early class registration and early selection of residence halls. Don't wait too long, as choices do become limited.
How do I submit the $350 deposit?
The $350 deposit reserves your space in our incoming class. To submit, you can send a check with the enclosed deposit card and reply envelope, or pay online by electronic check, Master Card, Discover or American Express.
Select ‹Kentucky›, ‹Transylvania University› and ‹Enrollment Deposit.› No login or password is required.
You will need your name, your Account Holder ID# provided in the admissions letter and the last four digits of your SSN.
When will I know my out‑of‑pocket cost to attend Transylvania University?
Our financial aid office will begin sending financial aid packages during the second semester of your senior year. From that document, you will see the financial aid you've qualified for, additional financial resources and your out-of-pocket costs.
Are there other forms I need to fill out?
There are a handful of documents you will complete over the summer to help us prepare for your arrival in August. Once you submit your deposit, we'll direct you to more information on our website.
How/when can I visit the campus?
We will continue to offer both in-person and virtual options for campus visits. You can always check our Visit Options for different opportunities.
How are you handling COVID-19 on campus?
Transy has developed a thorough plan to keep our community as safe as possible during the COVID-19 pandemic. Read our Healthy at Transy guidelines to learn about the protocols we have in place for housing, dining, cleaning and more.
If you haven't filed the FAFSA…
Do I need to file the FAFSA (Free Application for Federal Student Aid)?
You're not required to file the FAFSA, but we highly recommend it! The FAFSA is how you're considered for need‑based financial aid from Transylvania or from any government sources such as federal and state grants, work‑study and/or student loans. Learn more about the FAFSA.
When do you recommend I file the FAFSA?
The FAFSA is open now, so as soon as possible! Some types of aid are limited and are awarded on a first‑come, first‑served basis. Here's what you'll need:
An FSA ID
Identification documents (driver's license, social security card, permanent residence card, etc.) for you and your parents
Financial documents (W‑2s, tax documents)
Transylvania's School ID: 001987