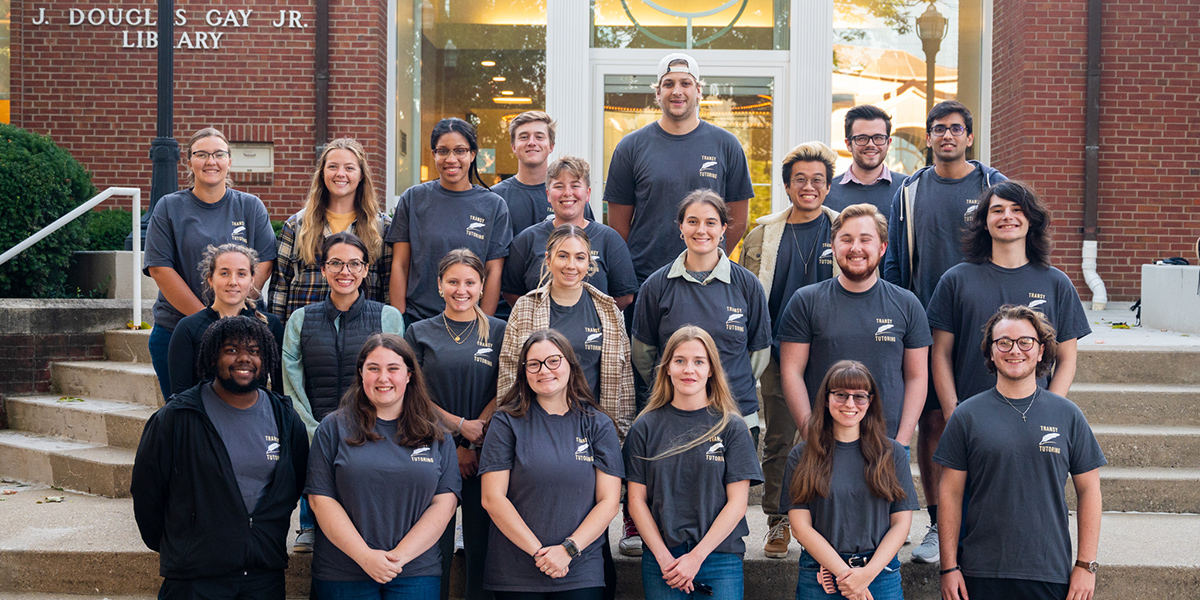 Peer Tutoring at the ACE
Transy Tutoring and Embedded Learning Forums are a free service for all Transy students.
We offer peer to peer tutoring in more than 15 disciplines.
Our tutors have taken the same classes as you and are available to share their learning strategies, study habits and other tips for staying successful throughout your Transy career. We strive to create a comfortable environment where students are free to ask any question in group or individual tutoring sessions while in person or online.
Whether you have specific questions or are looking for a community of learners to join, we are here for you!
How to use Transy Tuoring
Online and In-person Tutoring will be offered Sun., Sept. 11 – Thurs., Dec. 1.
For Thanksgiving break, we will be closed Tues., Nov. 22. We will re-open on Sun., Nov, 27 at 7 p.m.
Drop-in Tutoring is offered Sunday-Thursday from 7-9 p.m. Tutoring Appointments are offered throughout the week.
Email lscroggins@transy.edu with any questions!
We are interested in your feedback!
Embedded Learning Forums
NEW! We are excited to begin the pilot program of Embedded Learning Forums (ELF) this semester! 
The pilot program will include all sections of:
CHEM 1055 – Principles of Chemistry I
Math 1214 – Functions
Bio 1204 – ICBM
If you are a student in these classes, you have the opportunity to jump in on any forums that you like for extra practice with your classmates–all organized and led by an ELF.
This program was created based on evidence that students who attend one or more forums each week have a higher success rate. While forums are optional, attendance in at least one session each week is highly recommended.